Friends to foes: Five biggest WWE betrayals of all time
Friends to foes: Five biggest WWE betrayals of all time
Sep 22, 2018, 01:56 pm
3 min read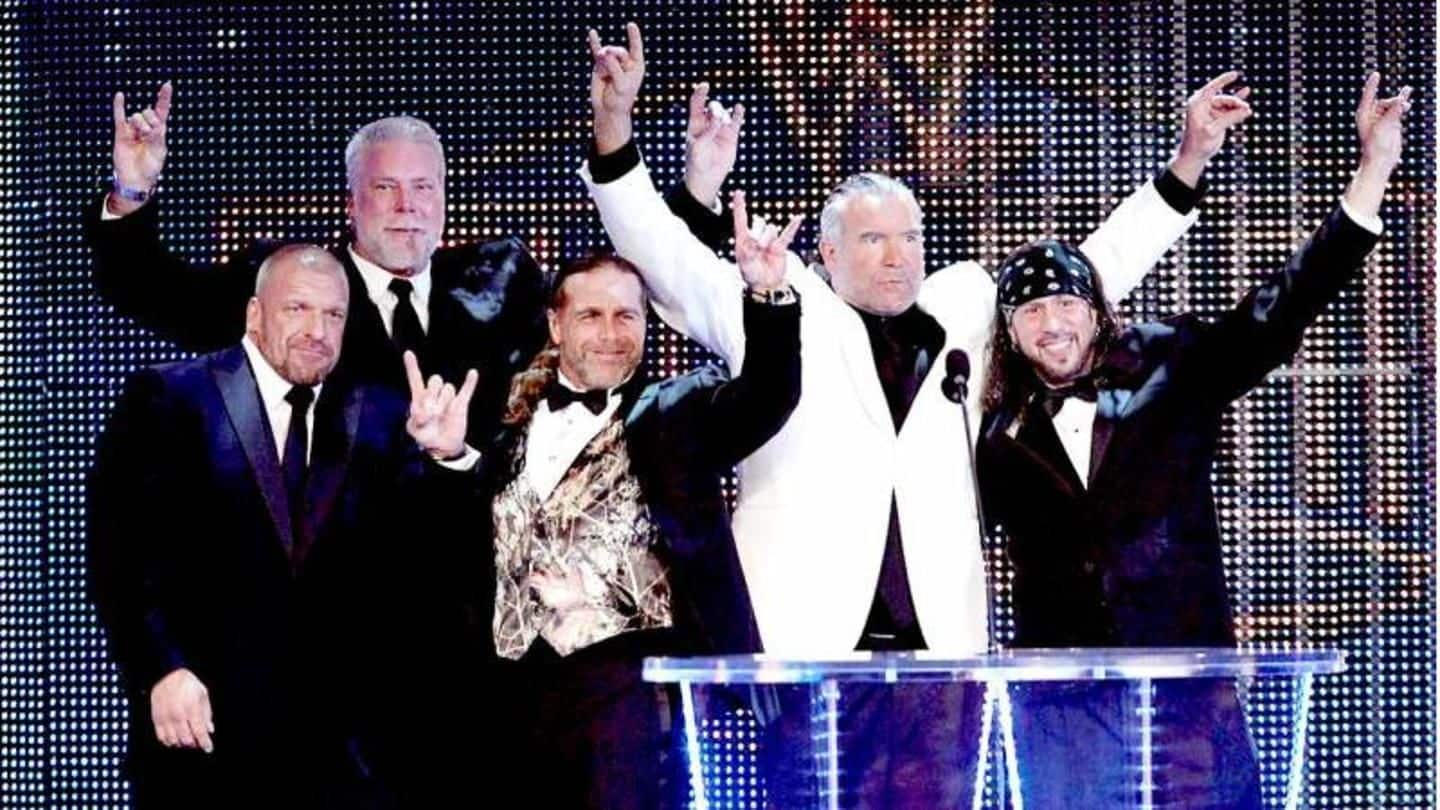 There have been numerous betrayals in the history of WWE, mostly story-line angles when friends needed to be pitted against one another. However, in other cases, there have been real-life betrayals as well. Some have been just shocking, with long-time friends betraying one another, and managers deceiving the wrestlers they have always represented. Here are the five most shocking WWE betrayals of all time.
Randy Orton is betrayed by Evolution
Evolution, one of the mightiest factions in wrestling history, comprised of Flair, Triple H, Batista, and Randy Orton. Orton, the future of WWE, became the youngest World Heavyweight Champion after defeating Chris Benoit, and once again defeated him on Raw. While celebrating his victory, Triple H ordered Batista to slam Orton, and then Evolution proceeded to beat and leave him bloodied on the mat.
Triple H betrays Shawn Michaels when he returns from retirement
Shawn Michaels suffered a major injury in 1997 and was forced to retire from wrestling. He only came back in 2002, when he was declared medically sound to be competing inside the ring. On his return, Triple H, Shawn's best friend, welcomed him with open arms and reformed DX, but then betrayed Michaels and applied a Pedigree on him.
Paul Bearer turned his back on The Undertaker
Paul Bearer was The Undertaker's manager, and it was believed that Bearer was the only human being Taker ever cared for. When The Undertaker was involved in a Boiler Room Brawl with Mankind, the objective was to get to the ring and take the urn from Bearer. Undertaker proceeded to the ring, when Bearer struck him on the head and gave Mankind the urn.
Stone Cold betrays WWE universe and sides with McMahon
Stone Cold and Vince McMahon were sworn enemies and WWE universe loved the fact that Stone Cold was someone who was always fighting against the evil boss. However, everything changed when McMahon helped Stone Cold defeat The Rock. He handed Austin a chair which the Rattlesnake used to beat up The Rock. To the shock of everyone, Stone Cold then shook McMahon's hand.
The Kliq betrays wrestling's kayfabe
'Kayfabe' (the wrestling story-lines) was taken seriously by the promotions in 80s and 90s, and wrestlers would never do anything to break it. However, in 1996, the four friends Triple H, Michaels, Nash, and Hall, who were playing opposing characters hugged each other before the audience, breaking the tradition for the very first time. This remains one of the biggest betrayals of all time.