Reasons why the Griezmann-Neymar swap deal could work for Barcelona
Reasons why the Griezmann-Neymar swap deal could work for Barcelona
Apr 02, 2020, 04:11 pm
2 min read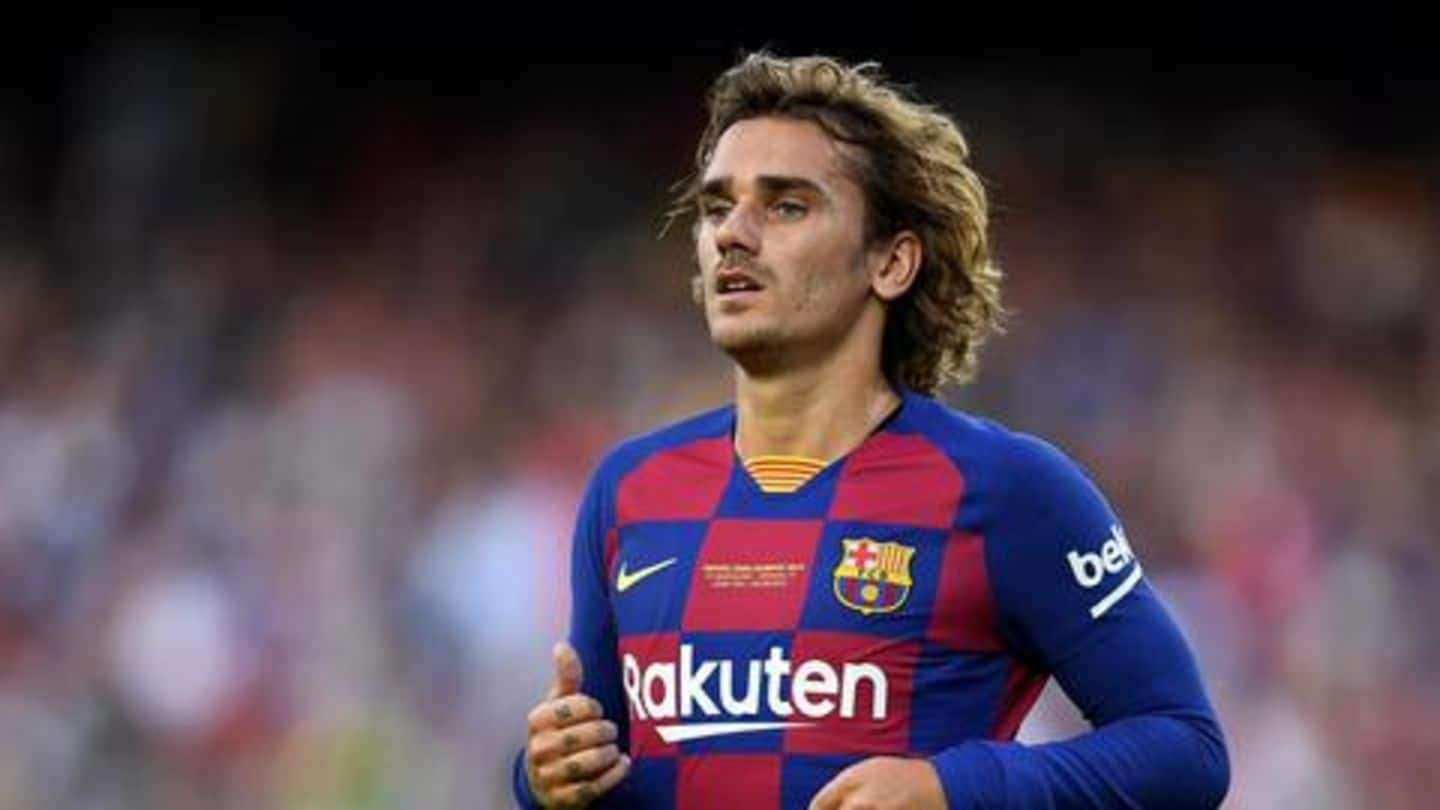 Spanish club Barcelona are hoping to strike a part-exchange deal for Neymar that would see Antoine Griezmann join Paris Saint-Germain this summer. According to Sky Sports, Barcelona are prepared to let Griezmann go after just one season to help fund the priority signings of Neymar and Inter Milan striker Lautaro Martinez. Here are the reasons why this swap deal could work.
Crucial details regarding the present scenario
The Spanish champions are said to value the France international at £88m (€100m) and will look to sell him elsewhere if neither the player nor PSG, who reportedly value Neymar at £135m (€150m), have any interest in such a swap deal. It remains to be seen how the clubs respond to the effects of the coronavirus pandemic which has resulted in a financial crisis.
The actual situation regarding Griezmann and Neymar
Griezmann joined Barcelona from Atletico last summer and was expected to make an instant impact. However, the club isn't quite happy, after Griezmann netted just 14 goals in 37 games. Meanwhile, Neymar tried everything to force a move to Barca last year, however, it didn't work out. Since returning from injury, Nemar shined for PSG in 2019-20 after scoring 18 goals in 22 matches.
Neymar would relish a move to Barca
Despite doing reasonably well for PSG over the last three seasons, Neymar would fancy a move to his former club. In 80 games, he has 69 goals for PSG. He is a natural goal-scorer and would want to re-unite with Lionel Messi and Luis Suarez. He knows the club and the move would be highly significant, helping both parties. Nemay would relish this move.
How will the move to PSG benefit Griezmann?
The Frenchman hasn't quite reached the heights at Barcelona. He is keen to stay and do well, however, Barca are adamant in getting Neymar back and this doesn't sound good for Griezmann. At PSG, the forward will be the prime focus and can benefit largely from fellow Frenchman Kylian Mbappe. He could get back his goal-scoring attributes and thrive on his home soil.