Warner, Smith should have been banned for two years: Ambrose
Warner, Smith should have been banned for two years: Ambrose
Apr 11, 2019, 07:51 pm
2 min read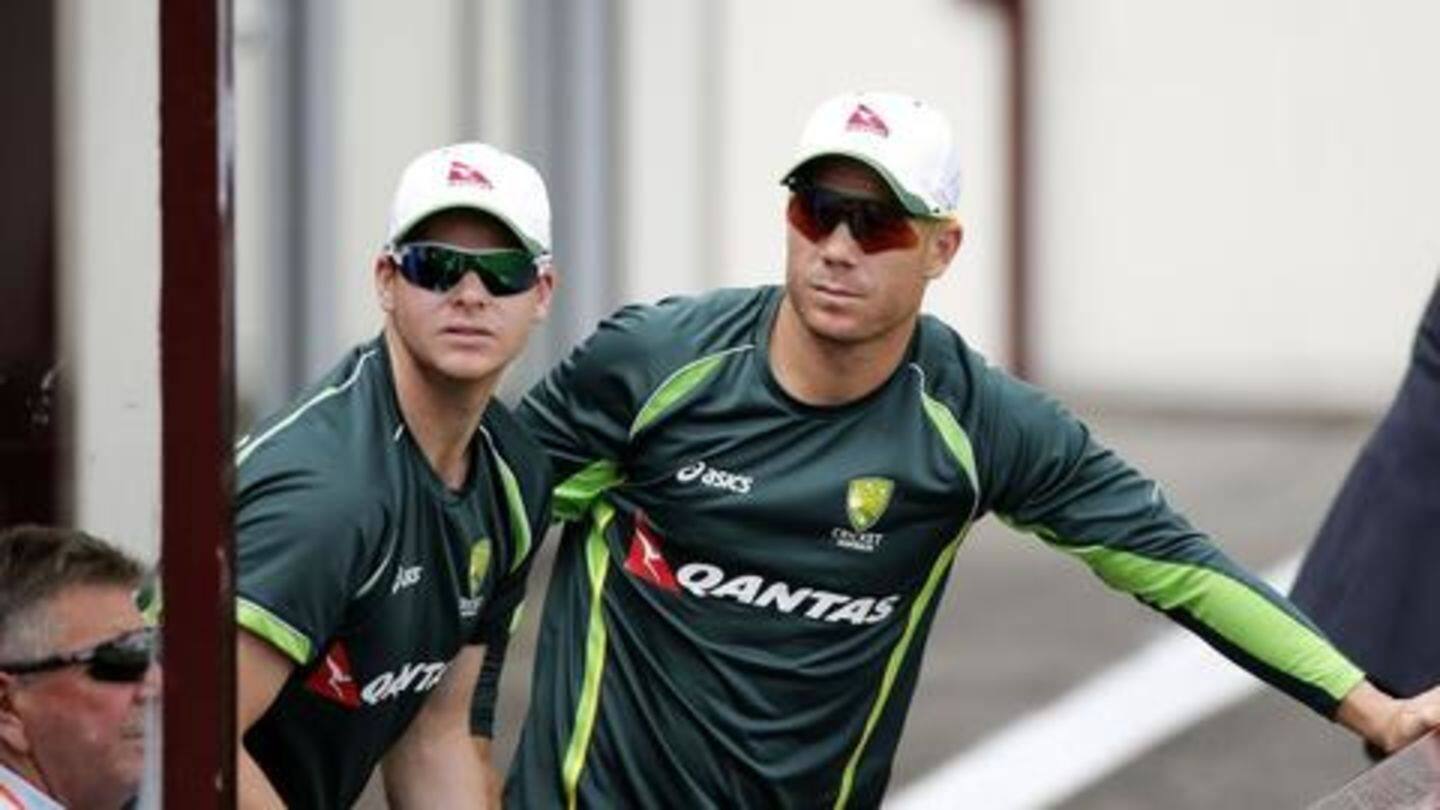 The world was in shock when Australian cricketers, Steve Smith and David Warner, were found guilty of orchestrating a ball-tampering scandal against South Africa, last year. They were handed a one year ban by Australia. As they have made their return to professional cricket last month, Windies great Curtly Ambrose feels that they should have been banned for two years. We analyze.
The scars of ball-tampering controversy
Notably, the Sandpaper Gate against Proteas, in 2018, was carried out by Australian opener Cameron Bancroft. Warner was the mastermind as the scandal had the blessing of Smith. While Bancroft was banned for nine months, Smith and Warner were given a year. Further, CA banned Smith from holding a leadership role till 2020, whereas, Warner can never be appointed as the Australian captain.
They got away with murder: Ambrose
Ambrose commented, "When you break the law like that you should be punished. I honestly thought they got away with murder. A year was a little bit [lenient]. I would have said two years just to send a message because it was stupid really."
Ambrose hopes that the duo makes it to World Cup
While Ambrose felt that a year was lenient, he also wished that the duo makes a return to the Australian squad soon enough for the upcoming World Cup. He feels that the return of the two would not just make the Australian squad strong enough, but they would stand a decent chance to defend the title in England and Wales.
Is Ambrose right this time?
Although ball-tampering is considered a serious crime, the duo's one-year ban completely makes sense, according to this author. The rationale behind this punishment was to showcase that this was a serious crime rather than destroying the careers of these two. While Ambrose feels that it is just like murder, the author retaliates if such be the case, they should have been banned for life.
The duo eyes IPL title and World Cup
As for now, these two are playing for their respective franchises in the IPL 2019. While Warner is off to a terrific start, Smith is yet to make an impact. It is not sure yet as to if either, or both, would make it to the Australian squad for the World Cup, an IPL title win or knockout finish should be enough for them.