Five WWE superstars who have problems with John Cena
Five WWE superstars who have problems with John Cena
Jan 03, 2019, 03:20 pm
3 min read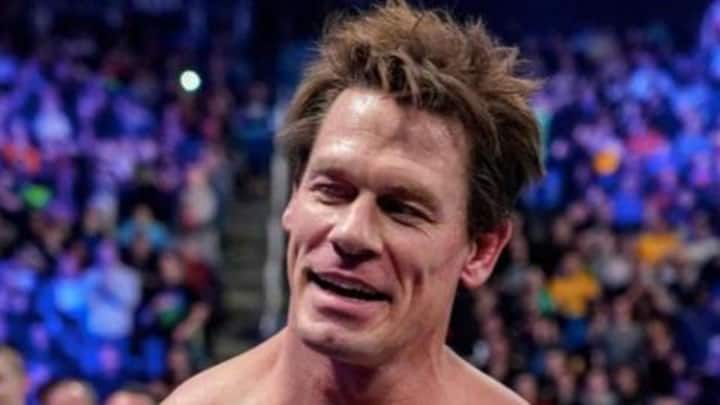 John Cena may be the biggest WWE superstar for many, but what fans don't know is that several WWE wrestlers have problems with the leader of Cenation. Cena is granted a lot of privileges by WWE which some don't admire. To add to that, Cena has often refused to promote some of the younger talents. Here are five wrestlers who stay away from Cena.
Jinder Mahal has a bone to pick with John Cena
Jinder Mahal, the first Indian-origin WWE Champion, seems to have a problem with Cena. Mahal losing his WWE Championship to AJ Styles was a backup option which WWE used, as originally he was booked to fight against Cena. However, problems stemmed when Cena showed a lack of interest in headlining a pay-per-view with Mahal and refused to promote him.
Brock Lesnar maintains his distance from John Cena
Brock Lesnar is said to hardly interact with anyone in WWE. He keeps to himself most of the time, he spends in the locker room. He is just the opposite of Cena, having no particular passion for WWE, while Cena has devoted his life to the company. The mutually opposite personalities have never paved a way for any bond to develop between the two.
Dolph Ziggler and Cena have a history of mutual dislike
Dolph Ziggler partly blames Cena for the mid-card status which he has been assigned. Notably, Ziggler had feuded with Cena for the WWE Championship, but Cena did not put him over. Further, Ziggler was in a relationship with Nikki Bella before Cena's affair and eventual break-up with her. All such tensions never brought the two superstars close.
Dean Ambrose never got close with Cenation's leader
Dean Ambrose is only close to Seth Rollins and Roman Reigns in the entire WWE. He developed spite for Cena after the latter pointed out that Ambrose had fallen behind Reigns and Rollins in their race to become the next face of the company. Ambrose even publicly criticized Cena's part-time status in WWE, further adding fuel to the fire.
Jeff Hardy has never been close to Cena
Another WWE wrestler who can easily be considered among the modern legends, Jeff Hardy, never developed a bond with Cena. This is despite the fact that these two wrestlers have immense respect for each other. Interestingly, Hardy never became the face of the company since his personality didn't have all the facets required by WWE.