Barcelona and Real's bids for Neymar rejected by PSG
Barcelona and Real's bids for Neymar rejected by PSG
Aug 15, 2019, 06:23 pm
2 min read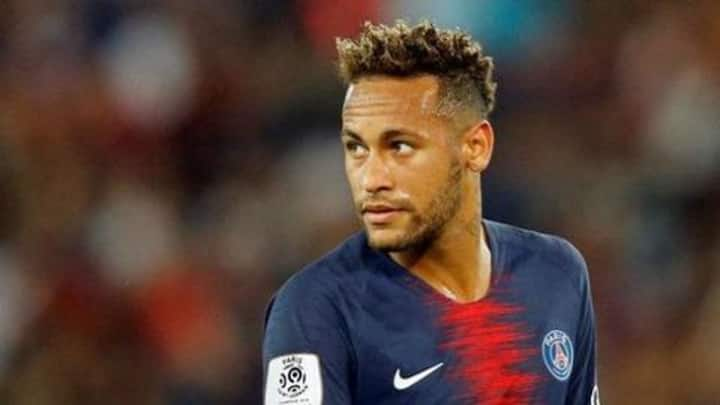 The transfer saga over Neymar has now turned out to be a two-way race. Both Barcelona and Real Madrid are interested in signing the Brazilian, who is not wanted by Paris Saint-Germain. However, according to a report in BBC, the French champions rejected both the club's bids made for Neymar. Things are getting more interesting with each passing day. Here's more.
Neymar likely to leave PSG this season
Neymar could be set to leave Paris this summer with the European summer transfer window still on. He missed the opening Ligue 1 encounter against Nimes. There were talks that PSG are open to selling Neymar with Leonardo, PSG's sporting director, saying that talks about the 27-year-old's exit were "more advanced than before". Both Barca and Real made significant bids for the Brazilian.
What's the deal offered by Barcelona?
Barca are interested in getting their former player back to the Camp Nou. As per reports, Barca offered 100m euros (£92.4 mn) plus former Liverpool star Philippe Coutinho as part of the deal. Meanwhile, mid-fielder Ivan Rakitic was also discussed with the French club. However, PSG did not find the deal attractive enough to sanction a move for Neymar.
What's the deal offered by Real Madrid?
Real Madrid have issues of their own in the transfer market. After a summer of heavy investments and some departures as well, the club is desperate to get off the books involving Gareth Bale and James Rodriguez. The deal put forward by Real includes money as well as both Bale and Rodriguez. PSG asked for Vinicius Junior but Real don't want to sell him.
It is believed that PSG would be interested to sell Neymar to Real rather than Barca. One expects both clubs to improve their bids and take another shot. Real will be more adamant in getting a deal done. Both Bale and Rodriguez are unwanted at the Bernabeu. At the moment. no clubs have made any formal bids for these two.
Neymar could end up at PSG
It is also a huge possibility that Neymar could end up at PSG this season despite the fans not wanting him here. Last Sunday, fans held up a banner telling Neymar to "go away." It all depends on the kind of bid made by Real and Barca that could determine several fates. At the moment we have numerous players associated that are unhappy.