Roger Federer prefers a 'splash of color' at Wimbledon
Roger Federer prefers a 'splash of color' at Wimbledon
Jul 08, 2018, 05:45 pm
2 min read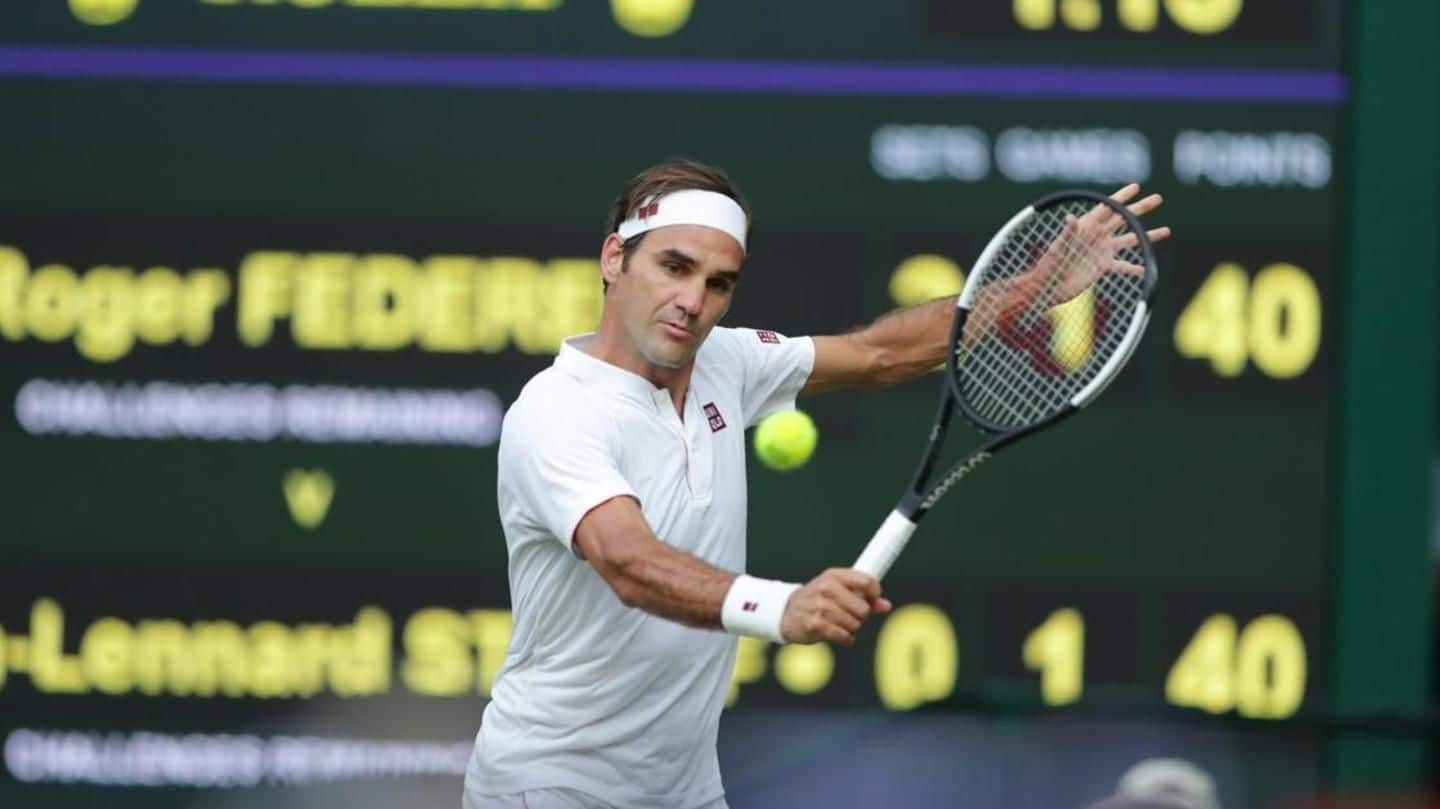 Defending champion Roger Federer, who is eyeing a quarter-final berth at the ongoing Wimbledon 2018, has stated that he would like to see a splash of color in the all-white dress. Wimbledon is the only Grand Slam that has a strict dress code, where everything needs to be white. But Federer feels 'color' could add some fun. Here is more on the same.
All-white at the Wimbledon
Wimbledon's tradition governs that all players should have an all-white playing gear. This tradition dates back to the 19th century. Shorts, shirts and dresses are allowed to have 'only' a tiny amount of color. Wimbledon is different from the other three Slams, which allow colored clothing. Even now, the tournament organizers have been strict to ensure that the traditions are upheld.
"It's good fun that it's different but it would be nice to add a splash of colour. I know that Phil Brook, the chairman right now, he believes in strict tradition...it would be nice if we mix it up a little bit more." Federer said.
But Serena thinks otherwise
Seven-time women's singles Wimbledon champion Serena Williams thinks otherwise and is a fan of the tradition which Wimbledon follows. She said that she loves the same and feels it is unique. She added that against the green grass all-white looks pristine.
Earlier instances when problems arose
In 2013, Federer was pulled up for breach of code, when his shoes had orange soles. In 2007, Tatiana Golovin had worn red shorts below the white dress. She was allowed to continue as the underwear was shorter than her dress. Last year, Venus Williams had to change her bra as the pink-straps were visible. Eugenie Bouchard's black bra had raised concerns as well.