IPL 2019: Women's T20 matches to be a three-team affair
IPL 2019: Women's T20 matches to be a three-team affair
Feb 08, 2019, 05:56 pm
3 min read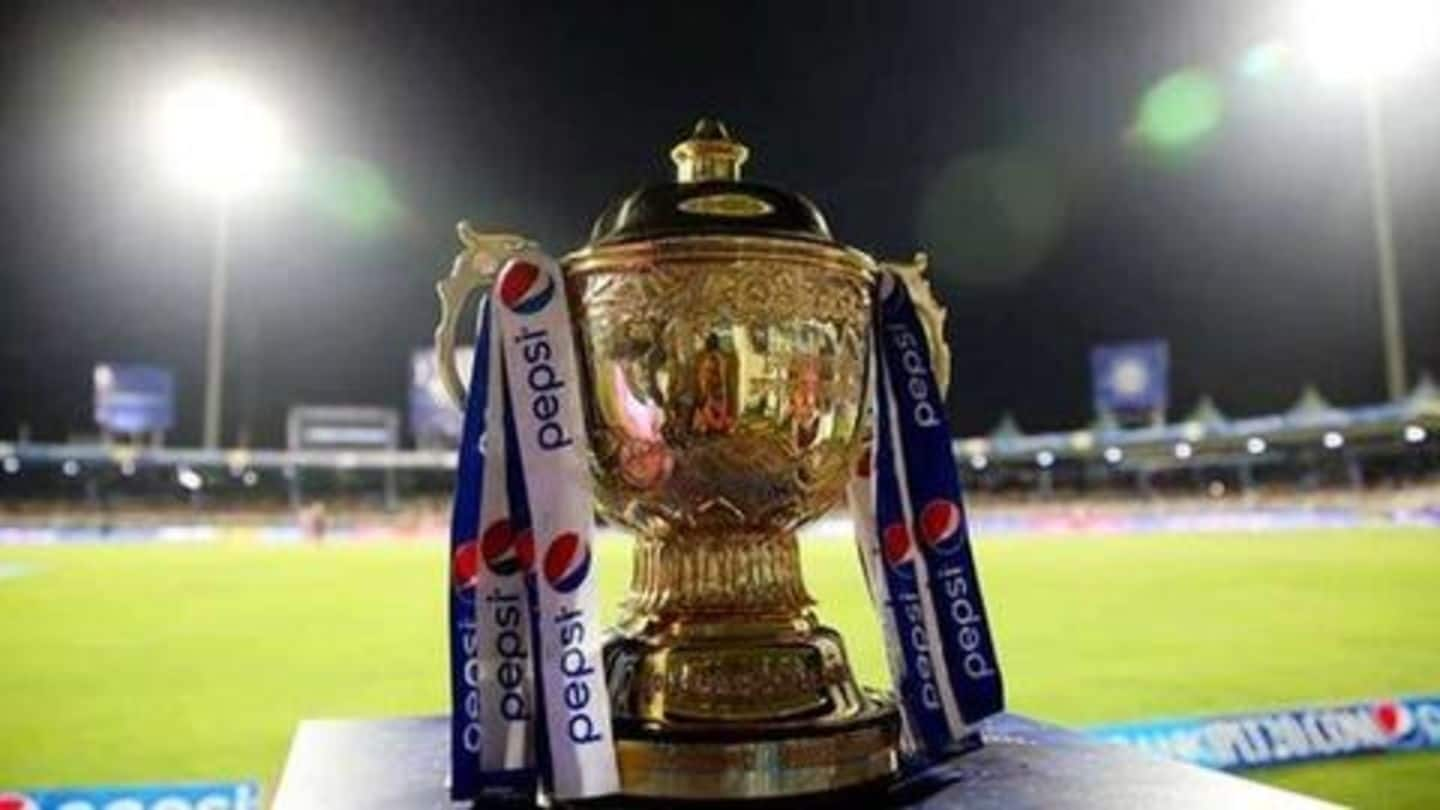 In the 11th edition of the Indian Premier League (IPL), an exhibition match was held for women's cricket. This time the action is going to get busier and bigger. The CoA is mulling on the idea of having women's T20 matches which will be played between three teams. It would be spread over 7-10 days. Here is more on the same.
Last season an exhibition match was on display
The CoA feels that this is the right time to set the ball rolling as plans are on for a women's IPL in a few years' time. So the need for more matches came into play. Last year, the teams IPL Trailblazers and IPL Supernovas were led by Harmanpreet Kaur and Smriti Mandhana respectively. Several top women international cricketers took part in that match.
Itinerary will be fixed once BCCI gets clearance
A BCCI official confirmed that once the board gets clearance, the itinerary will be fixed. "Yes, the women's T20 matches will be held this year also. It will be a week to a 10-day affair during the men's IPL. Once the BCCI gets clearance from the Election Commission and Home Ministry on dates, the itinerary will be fixed," an official told PTI.
'Difficult to have more that three teams'
The official added it would be difficult to have more than three teams considering the quality of the bench strength in women's cricket. "At the max, we can have three teams with Harmanpreet, Smriti and may be Mithali [for this year] leading the sides. They play against each other once and the top two play a tournament decider. It could be a seven-day affair."
BCCI has to pay from its own pocket
At the moment BCCI will have to spend the bucks. "BCCI would decide the teams as there aren't any proper bidders who are interested in buying women's teams. Yes, we might rope in a few good sponsors, So at the moment, the BCCI will have to pay the players, including the match fees of foreign players, along with decent prize money," the official lamented.
Women's IPL: Plenty of issues surrounding BCCI at the moment
The BCCI will be presented with a lot of hurdles regarding the IPL Women's T20. Lack of bench strength and no serious bidders are two primary reasons. Also the board will need to convince Star Sports to broadcast the event or even stream the same. Logistics is another issue as well. These problems could deepen in the upcoming seasons too.