After 100m gold, Dutee finishes fifth in 200m race
After 100m gold, Dutee finishes fifth in 200m race
Jul 13, 2019, 12:58 pm
2 min read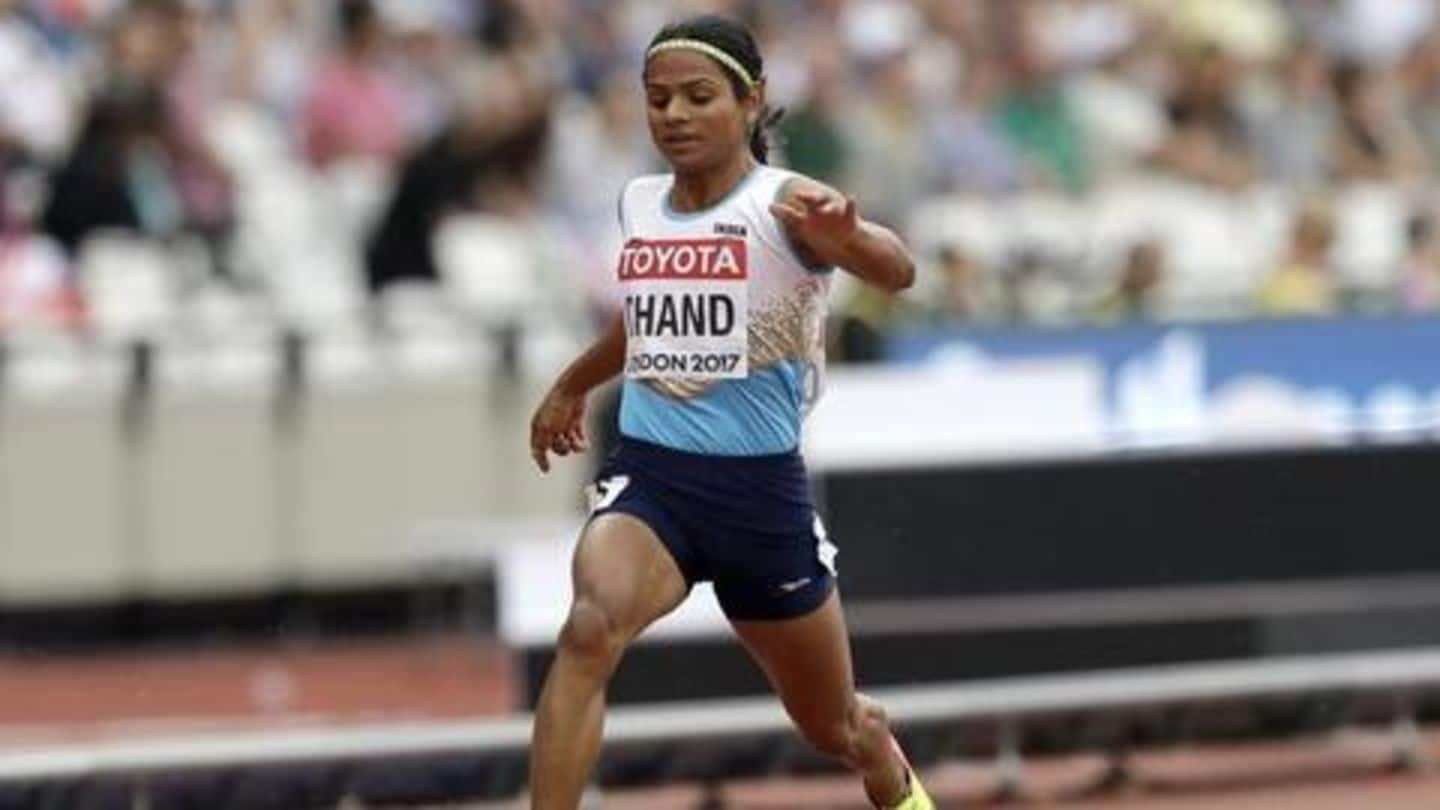 Indian sprinter Dutee Chand finished fifth in the women's 200m final at the World University Games in Napoli. The star athlete was competing in her fifth race in three days. Earlier this week, Dutee had won the 100m dash event and became the first Indian to win at the World Universiade. Here's more about Dutee and her recent career achievements.
Dutee clocked 23.30 seconds in 200m race
Dutee clocked 23.30 seconds in the 200m race and was behind her personal best of 23.00 seconds. Earlier this year in April, she clocked 23.24 at the Asian Championships to seal the bronze. Besides the 100m triumph and a fifth position in 200m, Dutee also took part in the women's 4x100m relay. But the Indian quartet finished sixth in heat one and overall 13th.
On Tuesday, Dutee went on to script history
On Tuesday, Dutee created history by bagging the first gold medal for India in this edition of the Games. It was the first time an Indian sealed the gold medal in this 100m event. Previously, no Indian woman had even qualified for the final of 100m. She won the race with a timing of 11.32 seconds.
Dutee keeps setting the standards
23-year-old Dutee is the talk of the town
Post her win in the 100m race, the sprinter received plaudits from all the major celebrities, sports personalities, industrialists and ministers. The 23-year-old from Odisha is perseverance personified. She has continued to battle all odds to emerge triumphant.
Personal front: Dutee had revealed she is in same-sex relationship
Not long ago, Dutee revealed that she is in a same-sex relationship. Although her fans respected her decision to talk about this publicly, it also attracted ire of her family. Dutee accepted the reality and vowed to march on. Her parents celebrated her massive victory earlier this week, but haven't accepted her life choice of a same-sex partner.
'We are still against the relationship of our daughter'
"We are still against the relationship of our daughter. We will continue to object it. But her best wishes are always with her. We want her to excel on the track and bring laurels to the country," said Dutee's mother to The Times of India.