WWE: Here are some unique records held by Roman Reigns
WWE: Here are some unique records held by Roman Reigns
May 24, 2019, 02:16 pm
2 min read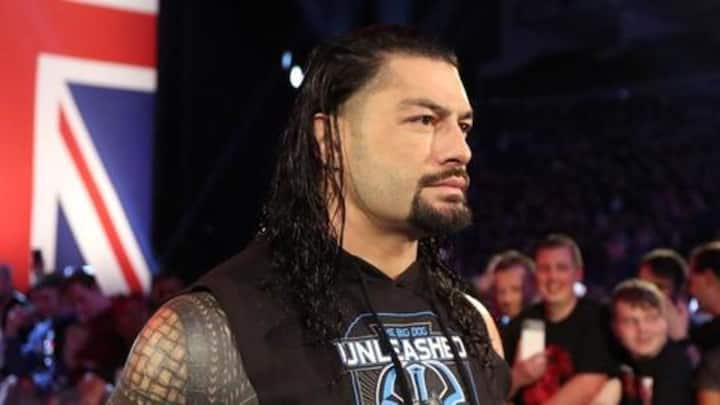 Roman Reigns is one of the most celebrated superstars in WWE. Being a Grand Slam Champion in WWE, Reigns has proved himself as one of the greatest powerhouses of this generation. In the process, he has also scripted some unique records, since his main roster debut. There are a few such records which might never get broken, as we take a look at them.
Six-month undefeated streak with The Shield
Notably, Reigns made his main roster debut with Dean Ambrose and Seth Rollins when they created the stable The Shield. Ever since his debut, he has been a force to reckon with. The stable tasted success early on. As a result, they went undefeated for six months in the six-man tag-team category, winning 12 matches in a row before being handed their first loss.
Reigns scripted this Royal record in 2014
In case one remembers, the 2014 Royal Rumble saw Reigns script another unique record of eliminating the most number of wrestlers. While the record was previously held by Kane (11 eliminations), Reigns surpassed the record by eliminating 12 stars. The eliminations included a couple of future world champions and five former champions, including his Shield team-mates Ambrose and Rollins.
Reigns: The final three at Royal Rumble for five years
Reigns has a special love for the Royal Rumble events. Apart from the above-mentioned record, he has another feat to his name. He has been among the final three in the Royal Rumble events for five years. While he was the runner-up in 2014, 2017 and 2018, he was the winner in 2015, followed by being the second-last to be eliminated in 2016.
Reigns and his form in Survivor Series
It was in 2013 Survivor Series, Reigns almost single-handedly eliminated most of the men to earn his team a victory. In the traditional Survivor Series tag-team match, Reigns had initially eliminated Jimmy Uso and Cody Rhodes, before Rollins stepped in to eliminate Uso. It was followed by Reigns eliminating Goldust and Rey Mysterio to win the match, as the record still stands unbroken.
Reigns has won most main events in Fastlane PPV
Reigns loves to headline pay-per-view events. Moreover, he has a knack of winning them. Considering that, he scripted another record this year when he main-evented the Fastlane and won it. As a result, he now has won four main events at the pay-per-view in four years in a row. Chances are that the record is unlikely to be broken.