WWE: Wrestlers who should have retired by now
WWE: Wrestlers who should have retired by now
Oct 13, 2019, 10:45 pm
2 min read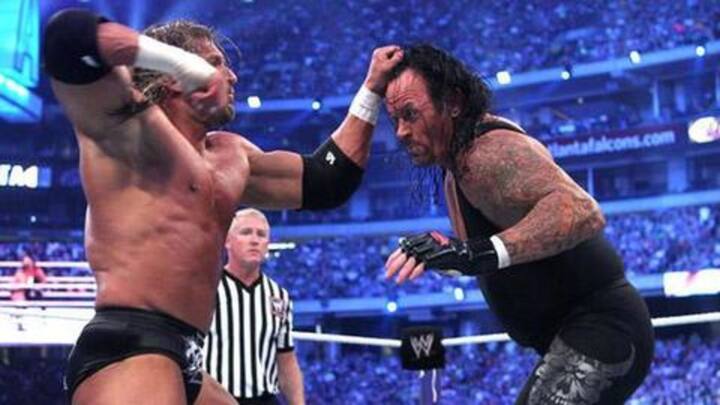 WWE has produced a number of legendary wrestlers to date, while several of them have gone on to become Hall of Famers. However, there are some stars who are well past their prime. Although they are legends, but they just don't know when to give up. On the same note, we analyze the wrestlers who should have retired by now.
The Dead Man should have abandoned the yard by now
The very first name that would come to one's mind is The Undertaker, who has nothing left to be achieved. Aged over 50 years, he is well past his prime and does not have the same physique as modern day stars. He has become a shadow of himself. Having hinted his symbolic retirement at WrestleMania 33, he should now retire gracefully.
The Hunter too has nothing left to prove
One of Undertaker's fiercest rivals, Triple H, too, has endured a lot in WWE. He also has achieved it all. Having won multiple titles, he should have politely called time on his career by now. Moreover, his backstage duties as WWE's Executive Vice President limits his time inside the ring. While he might still have the moves, he is barely required anymore.
World's Largest Athlete is no more required
While he might be a seven-time world champion, including his stints with WCW and WWE, he has been a part-timer and rarely makes appearances. While WWE might not have appropriate storyline for him, he has already done a lot for the promotion and should have called curtains on his career by now. Moreover, giant wrestlers cannot keep going for long.
The Big Red Monster has terrorized WWE enough
Kane, Undertaker's brother, too has enjoyed a good time in WWE. While he might not have had the same success as The Undertaker, he has been a part of some entertaining and legendary storylines. Now that he is the mayor of Knox County, his appearances in WWE are limited. Thus, calling time on his career makes perfect sense for Kane.