14-year-old girl dies after phone explodes on pillow: Details here
14-year-old girl dies after phone explodes on pillow: Details here
Oct 01, 2019, 05:59 pm
2 min read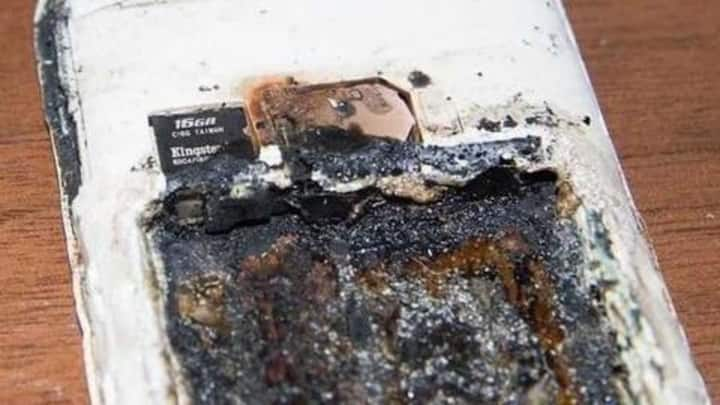 In a shocking incident, a 14-year-old girl from Bastobe, Kazakhstan, died due to a phone explosion. Alua Asetkyzy Abzalbek went to sleep with the phone charging next to her head on the pillow. However, a few hours later, the device in question exploded, killing the young girl in her sleep. Here's all about the incident.
Phone exploded as the girl slept
Abzalbek, like any other teenager of the same age, slept while listening to music on her phone. The next morning, her village home relatives found her body with severe head injuries, Daily Mail reported. The burnt phone was seen close to the Abzalbek's head, which indicated that the device might have exploded sometime at night, injuring and killing her on the spot.
Overheating was the cause of explosion
After Abzalbek's relatives informed authorities of the incident, the police said the phone of the girl had been plugged into the charger at the point of explosion. Later, forensic experts confirmed the battery of the phone had overheated from charging, which led to the explosion and the sad demise of the teenager. They also claimed that the explosion occurred in the early morning hours.
Phones can overheat due to many reasons
It is pretty well established that smartphones can catch fire due to overheating, which can occur from overcharging the phone, software glitches, running heavy apps or using third-party power adapters and charging cable. However, in this particular case, it is not exactly clear what kind of charger, cable, or apps the girl was using on the phone that exploded.
Still, no word on the brand of the phone
The incident sends a shiver down the spine, but there is no word on the brand of the phone that had exploded. Also, this is not the first case of a phone explosion. A number of devices have burst into flames over the past year, including popular iPhone models like iPhone 6 and iPhone Xs Max, and Xiaomi devices.