#WomenBoycottTwitter after Rose McGowan's account suspended
#WomenBoycottTwitter after Rose McGowan's account suspended
Oct 13, 2017, 02:57 pm
2 min read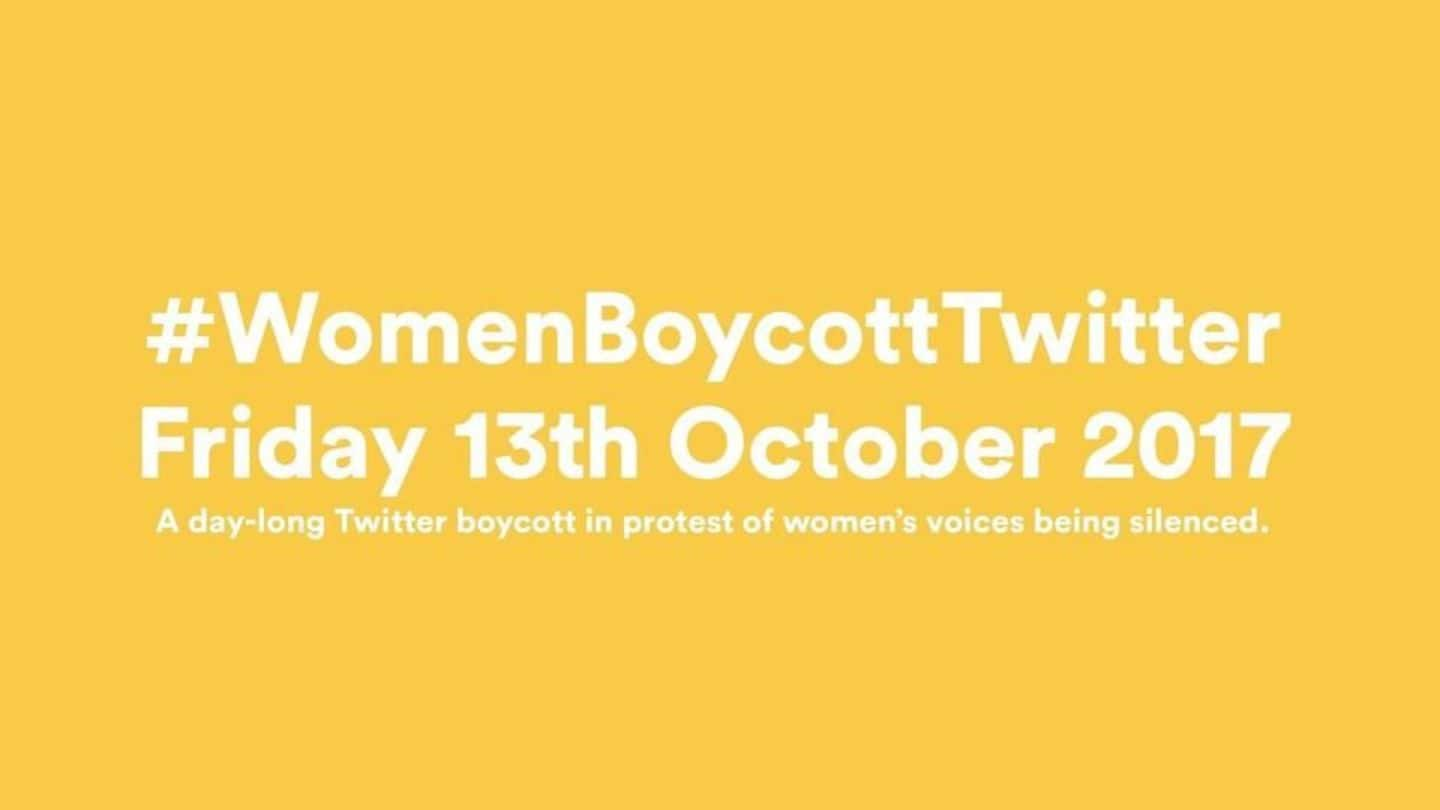 Yesterday, Hollywood actor Rose McGowan took to Instagram to announce Twitter had suspended her account for 12 hours. Gowan is one of the many who have spoken out against producer Harvey Weinstein over alleged sexual harassment. In protest, women on the social media platform have launched a day-long #WomenBoycottTwitter campaign. Twitter has often been criticized for failing to act against abuse, especially against women.
Recently, a string of women alleged that Weinstein sought sexual favors from them when they were trying to find their way into Hollywood. Top actresses including Gwyneth Paltrow, Angelina Jolie, McGowan and Ashley Judd were among the complainants. Some were forced to massage him, others had to watch him naked. Weinstein reportedly reached settlement deals with at least eight women.
'Movement in solidarity with harassment victims Twitter fails to support'
After McGowan's Twitter account was suspended, former Google employee Kelly Ellis launched the #WomenBoycottTwitter campaign. Ellis, who has previously spoken out about Twitter's failure to act against threats she received online, noted that those tweets were still live while McGowan was silenced. She said the movement was "in solidarity with McGowan and all the victims of hate and harassment Twitter fails to support".
An outpour of support even from men
"Come on ladies let's get in formation. Friday October 13th seems a good boycott day," tweeted Heidi Moore. "Tomorrow will be the first day in over 10 years that I won't tweet," posted Alyssa Milano. "#WomenBoycottTwitter will not silence us, but @Twitter will make much less $$ b/c of fewer clicks," Kathy Griffin said. Even actors like John Cusack and Mark Ruffalo joined in.
Chrissy Teigen posts screenshots of abusive messages
Twitter explains ban on McGowan's account
On its part, Twitter justified the suspension of McGowan's account "because one of her tweets included a private phone number, which violates our terms of service". "Twitter is proud to empower and support the voices on our platform." Responding to complaints, Twitter CEO Jack Dorsey posted, "We do need to do a better job at showing that we are not selectively applying rules."