Apple, Google criticized for hosting Saudi app tracking women's movements
Apple, Google criticized for hosting Saudi app tracking women's movements
Written by
Shiladitya Ray
Feb 10, 2019, 02:57 pm
3 min read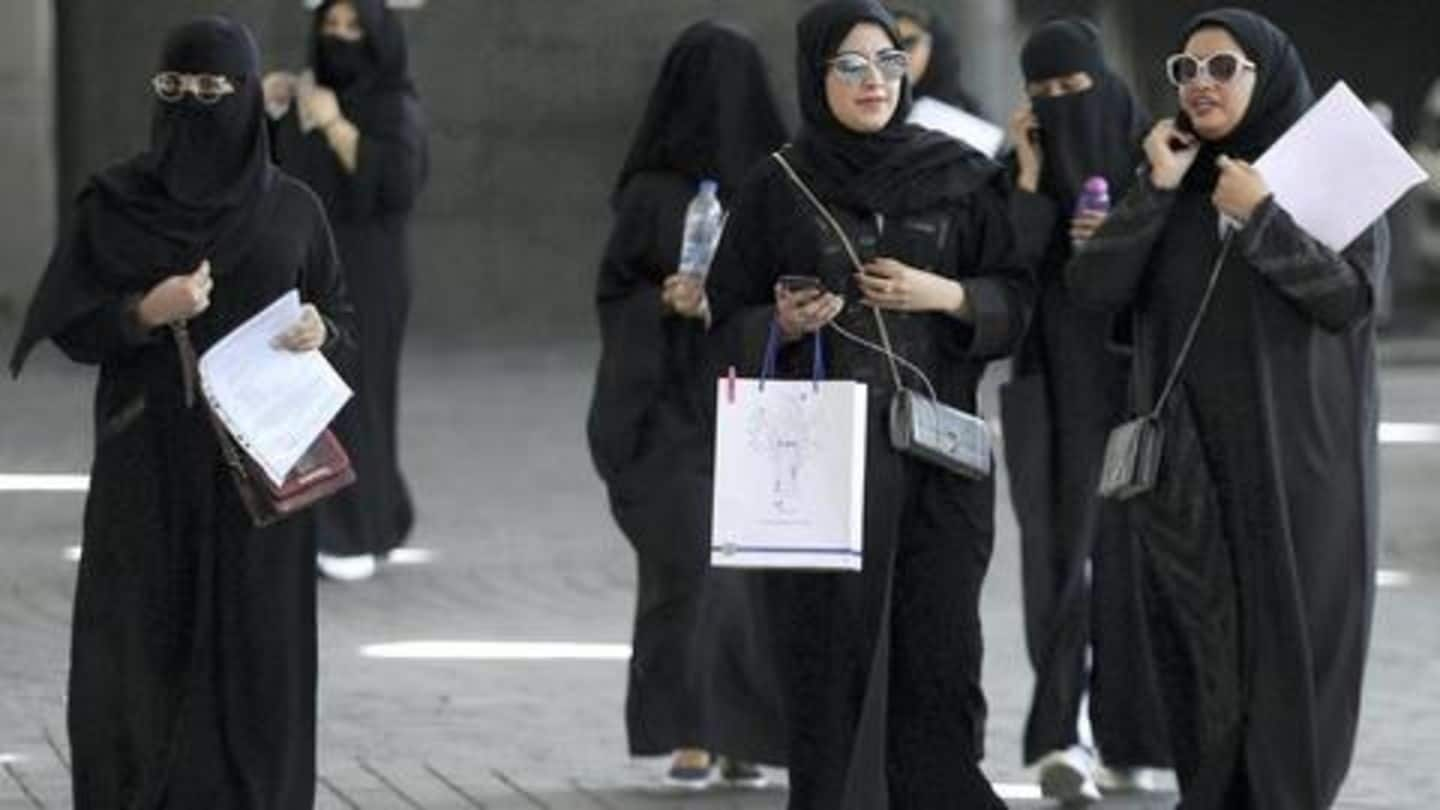 Tech giants Google and Apple have been accused of misogyny for hosting an app on their platforms that allows men in Saudi Arabia to track and control where women travel. Both Google Play Store and iTunes host the app, Absher, which also happens to be a government web service that has been criticized by groups like Amnesty International, Human Rights Watch etc. Here's more.
A brief introduction to the app
According to a report by Insider, Absher is a Saudi government website as well as an app that's aimed at upholding (misogynist) Saudi laws. Under Saudi law, every woman is required to have a legal 'guardian' who can restrict her from travelling along specific routes, or travelling to specific places like airports. The app essentially allows men to stop women from leaving the country.
Absher has over one million downloads
While Apple does not display number of app downloads on iTunes, Absher has more than one million downloads on Google Play Store. The app is also rated a whopping 4.6 on Google Play Store. On iTunes, it enjoys a rating of 3.9.
The 'functions' offered by Absher
The app and the web service has several functions which allow men to specify when and how women can cross Saudi borders. The app also keeps the men updated on the whereabouts of women through near real-time SMS updates when they travel. It also allows men to specify and control how many journeys a woman takes, and for how long a woman can travel.
The app is a major obstacle for women's equality
Further, 'guardians' can also cancel permission for women to travel. While the app also has other features that are not as sinister - like paying parking fees - activists and refugees have pointed out that its travel features are a major obstacle in the fight for equality for women. It's also the reason why women often face difficulty in leaving Saudi Arabia.
Google, Apple have been accused of facilitating 'archaic misogyny'
Since Insider broke the story about Absher, groups like Human Rights Watch and Amnesty International have expressed concerns about Apple and Google hosting the app on their platforms. Critics, meanwhile, have accused Google and Apple of "facilitating the most archaic misogyny" and of helping the Saudi government to enforce "gender apartheid". At the time of writing, neither Google, nor Apple have responded to Insider's requests for comments.
Meanwhile, women's rights activists face sexual harassment, torture in Saudi
Meanwhile, the situation of women is Saudi Arabia remains dismal. Saudi Arabia, for the first time, allowed women to drive last year - a move which many hailed as progressive. However, at the same time, the Gulf country arrested dozens of women's rights and human rights activists on arbitrary charges. Many among them faced sexual harassment and torture during investigations, Amnesty International reported.
MbS' 'reform campaign' spreading fear among genuine reformers
"Crown Prince Mohammed bin Salman's 'reform campaign' has been a frenzy of fear for genuine Saudi reformers who dare to advocate publicly for human rights or women's empowerment," said Sarah Leah Whitson, Middle East director at Human Rights Watch.