Identical twin sisters want to marry 'shared' boyfriend, but can't
Identical twin sisters want to marry 'shared' boyfriend, but can't
Edited by
Pallabi C Samal
Dec 28, 2018, 04:22 pm
2 min read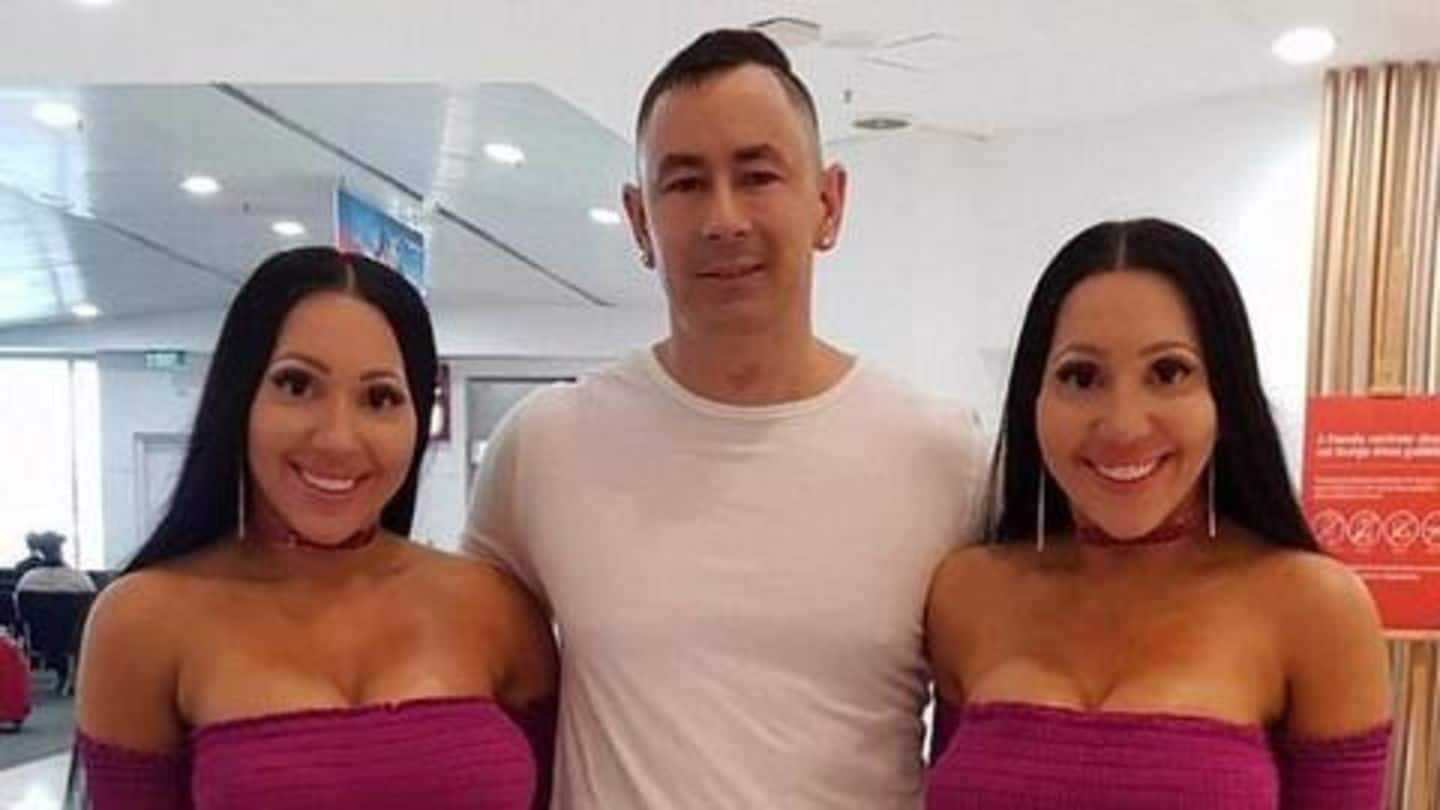 Someone once said, "Love comes in many forms." And a good example of this is the desire of these two women to marry their shared boyfriend. Touted as the world's most identical twins, Anna and Lucy DeCinque from Perth, Australia, recently announced on an Australian TV-show, that they are in a dilemma because they want to marry their shared boyfriend, but aren't able to.
The twins have been dating Ben for 6 years
Reason? Polygamy is forbidden in Australia. The 33-year-old sisters have been dating Ben Byrne since 2012, and want to marry him. They recently appeared on Hughsey, We Have A Problem, where the host Dave Hughes solves the problems of viewers, guests and panel members. However, he wasn't able to find a solution to this problem, although the show members found the problem pretty amusing.
The twins said they would love to get pregnant together
"If we can change the law and the government, we'd love to marry Ben. I mean love is love," Anna said. Interestingly, when questioned if it was possible for them to get pregnant together, Lucy said "it'd be amazing." However, after the initial excitement, the sisters got confused and pointed out, since the kids would share the same father, what would their relationship be?
Sisters also mulling opting for alternatives if natural conception fails
'People would be saying "would they be cousins?" Would they look the same? They would be related hey? I find this fascinating," they said. However they were quick to note, "There's a lot of pressure on Ben, but it's all up to him." The sisters are also mulling going for surrogacy, IVF or adoption, if they fail to conceive the natural way.
Here is a short clip from the episode
Twins spent Rs. 1.75cr on cosmetic-surgery to look exactly similar
The siblings, fashion bloggers by profession, spent nearly $250,000 (Rs. 1.75cr) on cosmetic surgery to become 'world's most-identical twins'. In their 20s, the sisters opted for years of lip fillers, breast implants, facial tattooing, skin-needling, laser treatments, and even eyebrows and hair extensions. But they later realized that they overdid the procedures, and removed eyebrows and lip tattoos and also let their fillers dissolve.