US government shutdown to drag on to 2019
US government shutdown to drag on to 2019
Written by
Shiladitya Ray
Dec 28, 2018, 02:52 pm
3 min read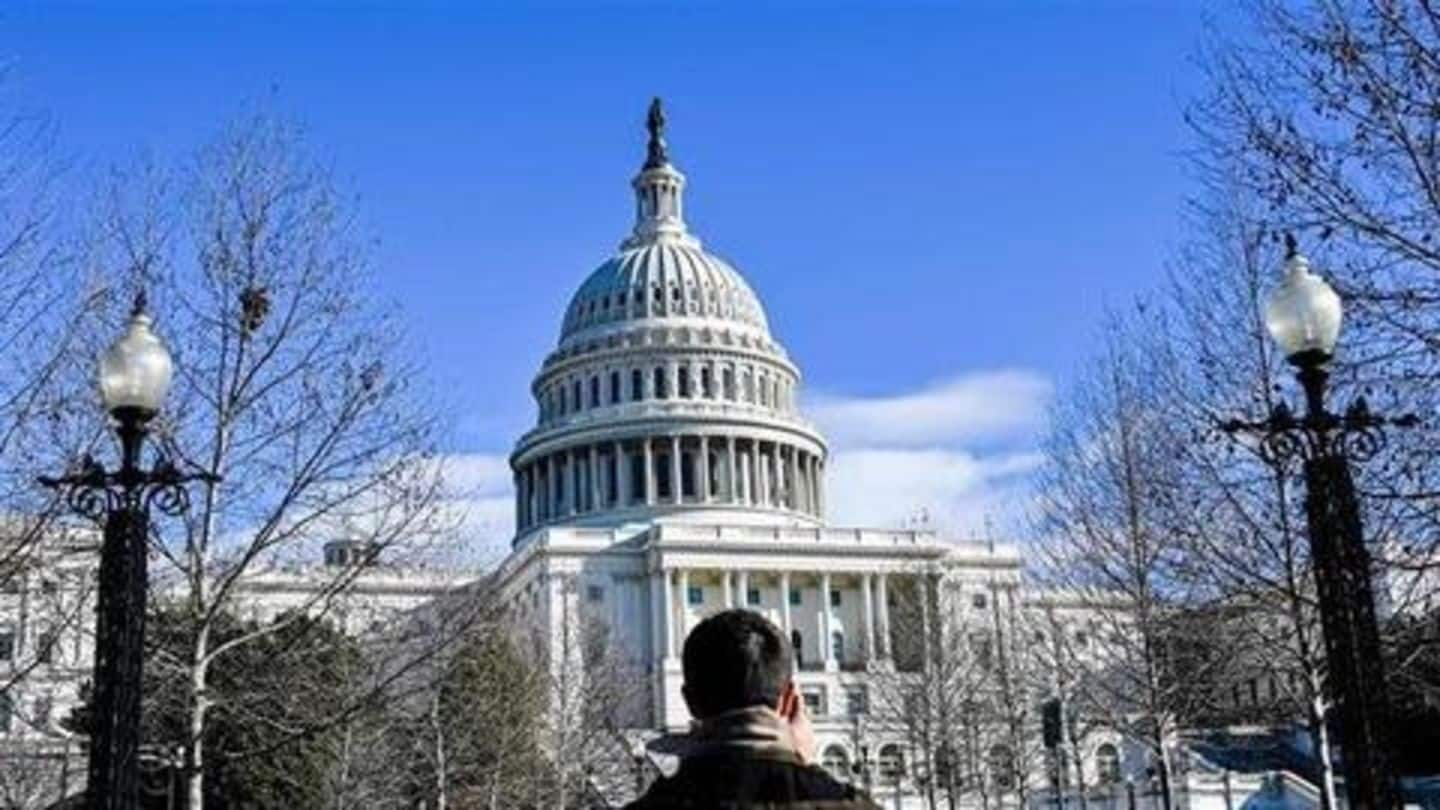 It has been over six days since the US government partially shut down, and there seems to be no solution in sight. On Thursday, the US Congress failed to reach a compromise and get a funding deal passed, extending the shut down by at least another week. The Congress is slated to meet again next Wednesday, the last day of the Republican-current controlled Congress.
The disagreement that led to the US government shutdown
The partial US government shutdown commenced on December 21 following a disagreement between Democrats and Republicans over funding for US President Donald Trump's proposed border wall. Trump demanded $5bn for the US-Mexico border wall, but faced staunch opposition from the Democrats. The impasse led to the Congress being adjourned without reaching a new funding deal, resulting in a partial government shutdown.
Neither Democrats, nor Republicans willing to make a compromise
As it stands, neither the Democrats nor the Republicans are willing to make a compromise on the wall funding issue. Trump has stated in clear terms that he will not sign a funding deal till such time funding for the wall is approved, and has blamed the shutdown on the Democrats. Democrats, for their part, have accused Trump of exaggerating the illegal immigration issue.
Trump lashes out at Democrats over funding issue, government shutdown
Have the Democrats finally realized that we desperately need Border Security and a Wall on the Southern Border. Need to stop Drugs, Human Trafficking,Gang Members Criminals from coming into our Country. Do the Dems realize that most of the people not getting paid are Democrats?

— Donald J. Trump (@realDonaldTrump) December 27, 2018
A quarter of the government remains shut
Currently, around three-quarters of the government, including vital services and government agencies like the military and the Department of Health and Human Services are fully funded till September 2019. However, the remaining quarter of the government is facing disruption owing to lack of funding, and hundreds of thousands of federal employees are working without pay. Several thousands more have been barred from doing work.
The partial US government shutdown in numbers
In terms of numbers, over 420,000 federal employees deemed essential for the functioning of the government are continuing to work without pay, including 41,000 law enforcement officers and 150,000 Homeland Security employees. However, more than 380,000 federal employees, including NASA, Commerce department, Housing and Urban development, Internal Revenue Service, and National Park Service employees, have been 'furloughed' or barred from doing work.
This is the 21st US government shutdown since 1976
Including the three 2018 shutdowns, there have been 21 shutdowns since 1976, when the Congressional Budget and Impoundment Control Act was introduced to establish the budget process. However, only three are considered significant, two during the Bill Clinton regime and one during Obama's regime. The longest was in December 1995, when it lasted for 21 days. The Obama-era shutdown lasted for 16 days.