China hopes for trade war solution at G20 Xi-Trump talks
China hopes for trade war solution at G20 Xi-Trump talks
Written by
Aakanksha Raghuvanshi
Nov 23, 2018, 07:29 pm
2 min read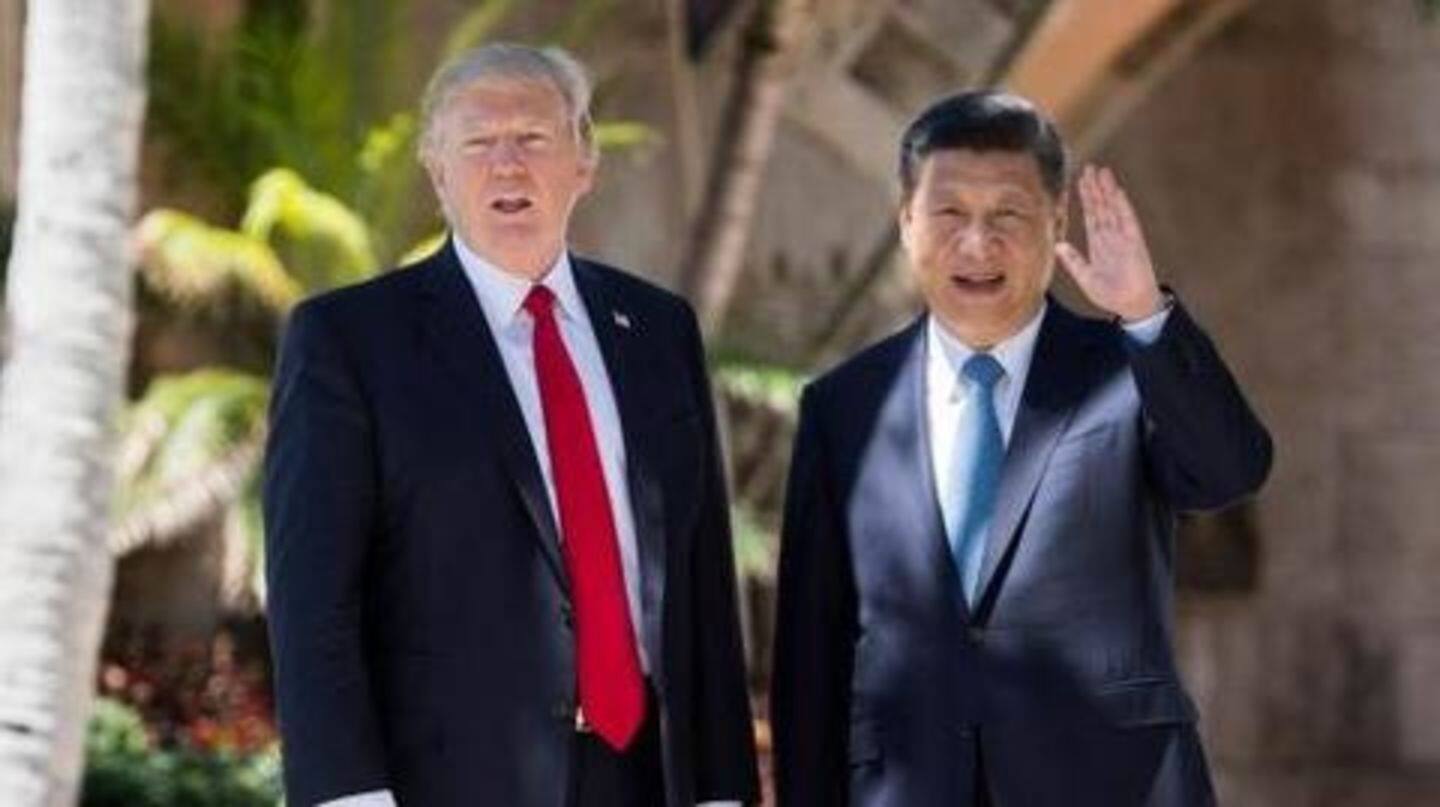 China today said it hopes US President Donald Trump and Chinese leader Xi Jinping can find a solution to the trade war when they meet at the G20 summit next week. The talks in Argentina come as the two countries have failed to reach on any agreement to resolve a dispute that escalated after Trump slapped huge tariffs on Chinese goods, prompting tit-for-tat responses.
Unilateralism creating uncertainty for economic development: Wang
"We hope that both sides can work together on the basis of mutual respect, balance, honesty, and mutual benefit and finally find a solution to solve the problem," Wang Shouwen, Chinese Vice Minister of Commerce, said in Beijing. Wang said global trade faces a "complex situation", with "unilateralism and protectionism on the rise," creating uncertainty for economic development.
China hopes G20 will back multilateralism at the summit
China hopes the G20 will uphold its backing of multilateralism at the summit, which will take place from November 30 to December 1 in Buenos Aires. Beijing also backs reform of the World Trade Organization to enhance its authority and effectiveness, Wang said.
Will toughen measures if issue not resolved before January: US
Trump said yesterday that he was "very prepared" for the meeting with Xi. "China wants to make a deal. If we can make a deal, we will," he emphasized. Washington has threatened to toughen measures even further if the issue is not resolved before January. The United States has imposed punitive tariffs on Chinese goods worth $250 billion per year.
In retaliation, China imposed tariffs on $110bn of US goods
In retaliation to US's tariffs, China imposed tariffs on $110 billion of US goods. Earlier this month, Xi and Trump discussed the US-China trade conflict, as well as North Korea's nuclear program, during a phone conversation that both Xi and Trump termed "very good."
Xi, Pence criticize each other's policies openly triggering tensions again
But tensions came to the fore again at an Asia Pacific Economic Cooperation (APEC) summit last weekend, when Xi and US Vice President Mike Pence delivered competing speeches criticizing each other's trade and investment practices. Xi lashed out at 'America First' trade protectionism, while Pence warned smaller countries not to be seduced by China's massive One Belt and One Road (OBOR) infrastructure program.