China: Explosion at chemical plant kills 19, injures 12
China: Explosion at chemical plant kills 19, injures 12
Jul 13, 2018, 12:08 pm
1 min read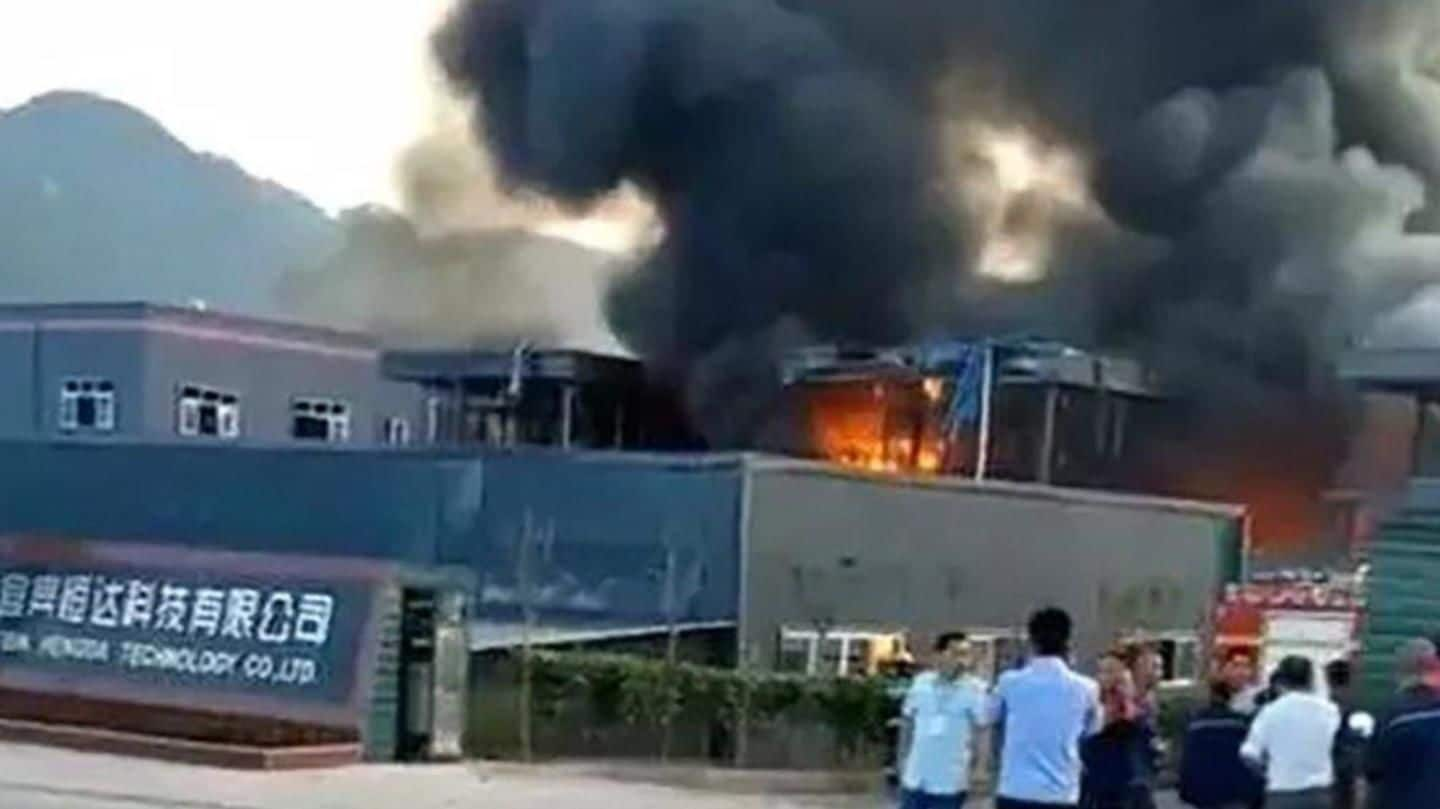 An explosion at a chemical plant in China has killed 19 and injured 12, authorities said today, the latest industrial accident in a country where lax regulations often lead to tragedy. Officials are yet to identify the cause of the blast occurred last night at an industrial park in Sichuan province's Yibin city. Injured are in stable condition and investigation has begun.
Here's the video of the explosion
Fire occurred at chemical manufacturer named Hengda
Photos on a local news site showed what appeared to be the burned out shell of a building surrounded by rubble. The company that owns the building where the fire occurred is a chemical manufacturer named Hengda, according to the official Xinhua news service.
China had witnessed several incidents of chemical explosion
In November'17, a septic tank explosion destroyed a wide swathe of a light industrial area in Ningbo. In 2015, giant chemical blasts in a container storage facility killed at least 165 people in the northern port city of Tianjin. The explosions sparked widespread anger at a perceived lack of transparency over the accident's causes and its environmental impact.