EU-UK spat: EU Parliament chief hits back at May's broadside
EU-UK spat: EU Parliament chief hits back at May's broadside
May 05, 2017, 11:14 am
3 min read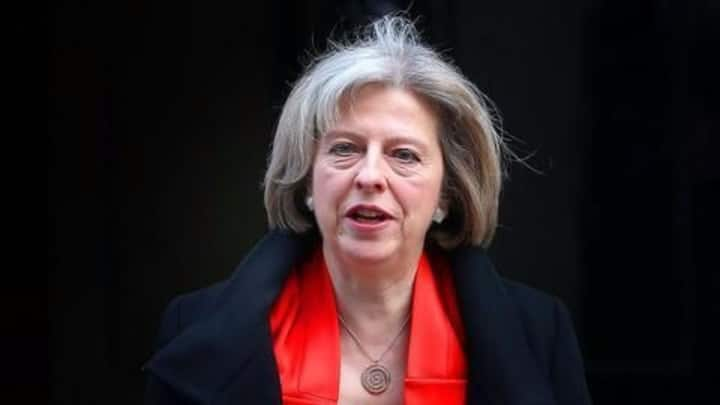 Antonio Tajani, Head of the European Parliament rejected British PM Theresa May's claim that the EU was interfering with the June elections in UK. Speaking at the opening of a history museum in Brussels, Tajani noted, "no one is trying to influence the outcome of the election campaign in the United Kingdom". European Commission chief spokesman Jean-Claude Juncker termed her allegations "election rhetoric."
The process on Britain's exit from the EU was triggered when the results of a June 2016 referendum indicated that 52% of the voters wanted Britain to leave the Union. 'Leave' supporters want Britain to be rid of quintessential EU regulations including free movement.
What has happened so far?
As UK and EU prepare to commence Brexit negotiations and have agreed upon terms, stark differences have cropped up between the two blocs including differences in personal viewpoints of May and EU officials. May called for polls to be conducted on June 8, blaming other parties' opposition to Brexit. The current spat happens as the local elections conclude and campaigning commences for June elections.
The elections originally not due till May 2020 were declared by May, stating other parties' opposition to Brexit as the reason. Parties including May's Conservative Party, opposition leader Jeremy Corbyn's Labour Party and the Scottish National Party would contest for 650 seats in the Parliament.
May alleged that officials within the EU are trying to meddle with the UK election campaign. She added that the EU had toughened its negotiating stance at this time, in order to impact the results of the June 8 polls. She further alleged that some European politicians want the negotiations to fail and that "Britain's negotiating position had been misrepresented in the continental press."
EC spokesman, Margaritas Schinas noted that Brussels has no intention to "Brexitise" its work. Clarifying EU stance , Tajani noted, "It is neither an attack or a bad word to say being a member of the EU is not the same as being outside the EU," EC President Donald Tusk further urged May to exercise moderation and restraint in the interest of smooth negotiations.
Tusk noted that, "the negotiations are really difficult as they are. They will become impossible if we start arguing even before they begin. Emotions cannot get out of hand as the lives of millions of people on both sides of the channel are at stake."
As UK prepares to go for polls, Brexit can polarize the votes towards against or with the Conservative Party. It needs to be seen if the results are as shocking as the results of the Brexit referendum. With major differences of opinion surfacing between the two negotiating sides even before the commencement of the negotiations, Brexit is likely to be long and weary.