Deadly Northern California wildfire is finally contained
Deadly Northern California wildfire is finally contained
Written by
Aakanksha Raghuvanshi
Nov 26, 2018, 01:07 pm
2 min read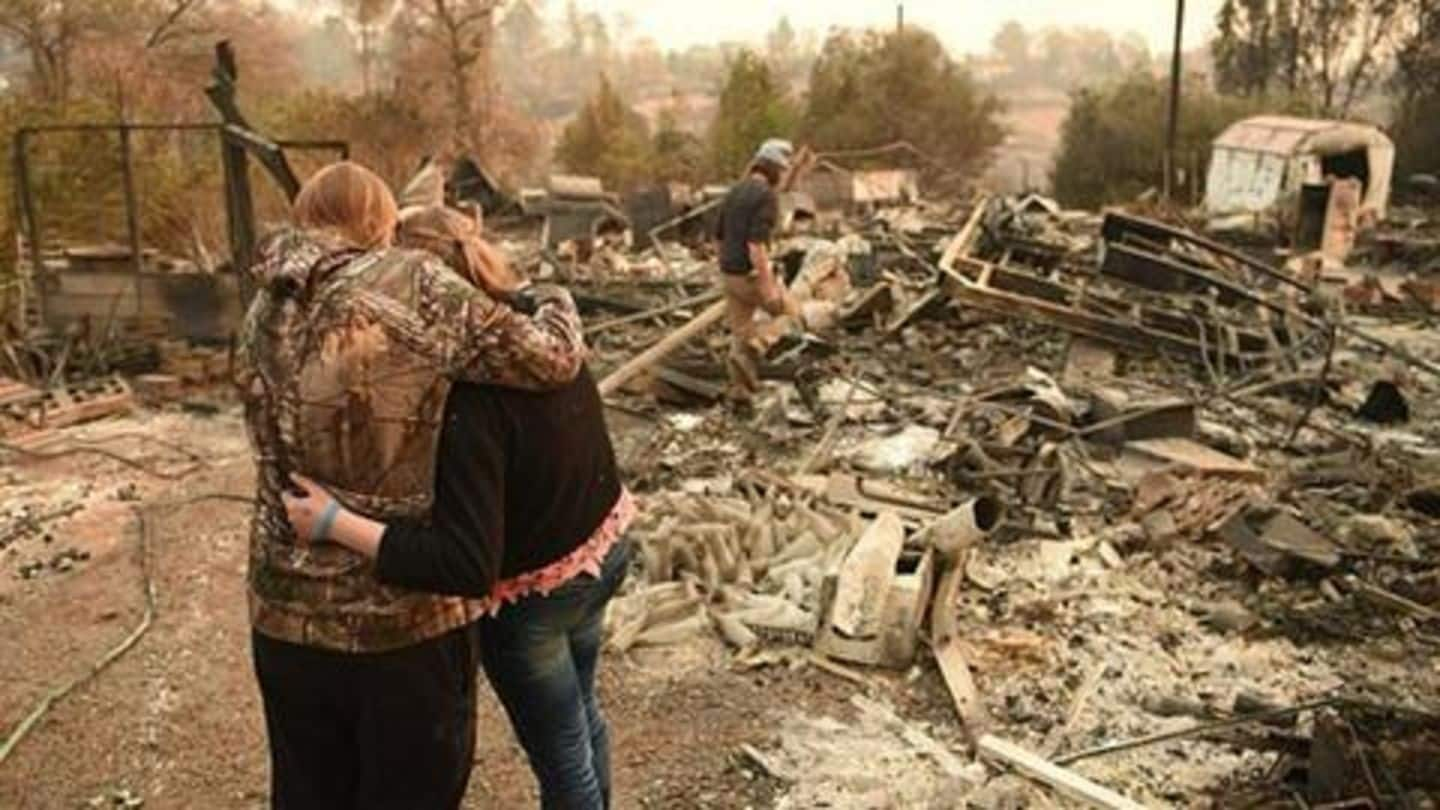 A massive wildfire that killed dozens of people and destroyed thousands of homes in Northern California has been fully contained, after burning for more than two weeks, authorities said yesterday. The California Department of Forestry and Fire Protection said the "Camp Fire" had been surrounded by firefighters after several days of rain in the Paradise area. The wildfire had started on November 8.
The wildfire killed at least 85 people, 249 still missing
The nation's deadliest wildfire in a century killed at least 85 people, and 249 are on a list of those unaccounted for. The number of missing dropped in recent days as officials confirmed that more people were alive. The fire began in the parched Sierra Nevada foothills and quickly spread across 240 square miles (620 square kilometers), destroying most of Paradise in a day.
Winter storm played a significant role in controlling the wildfire
The firefight got a boost last week from the first significant winter storm to hit California. It dropped an estimated 18 centimeters of rain over the burn area over a three-day period without causing significant mudslides, said Hannah Chandler-Cooley of the National Weather Service.
19,000 buildings in California, mostly homes, destroyed in wildfire
Nearly 19,000 buildings in California, mostly homes, are gone. In Southern California, around 250,000 had fled their homes, three died, and 1,643 buildings, mostly homes, were destroyed. However, residents are returning to evacuated areas now, as crews repaired power, telephone and gas utilities. Los Angeles County sheriff officials said they were in the last phase of repopulating Malibu and unincorporated areas of the county.