Christmas cheer takes over the world
Christmas cheer takes over the world
Dec 25, 2015, 08:44 am
4 min read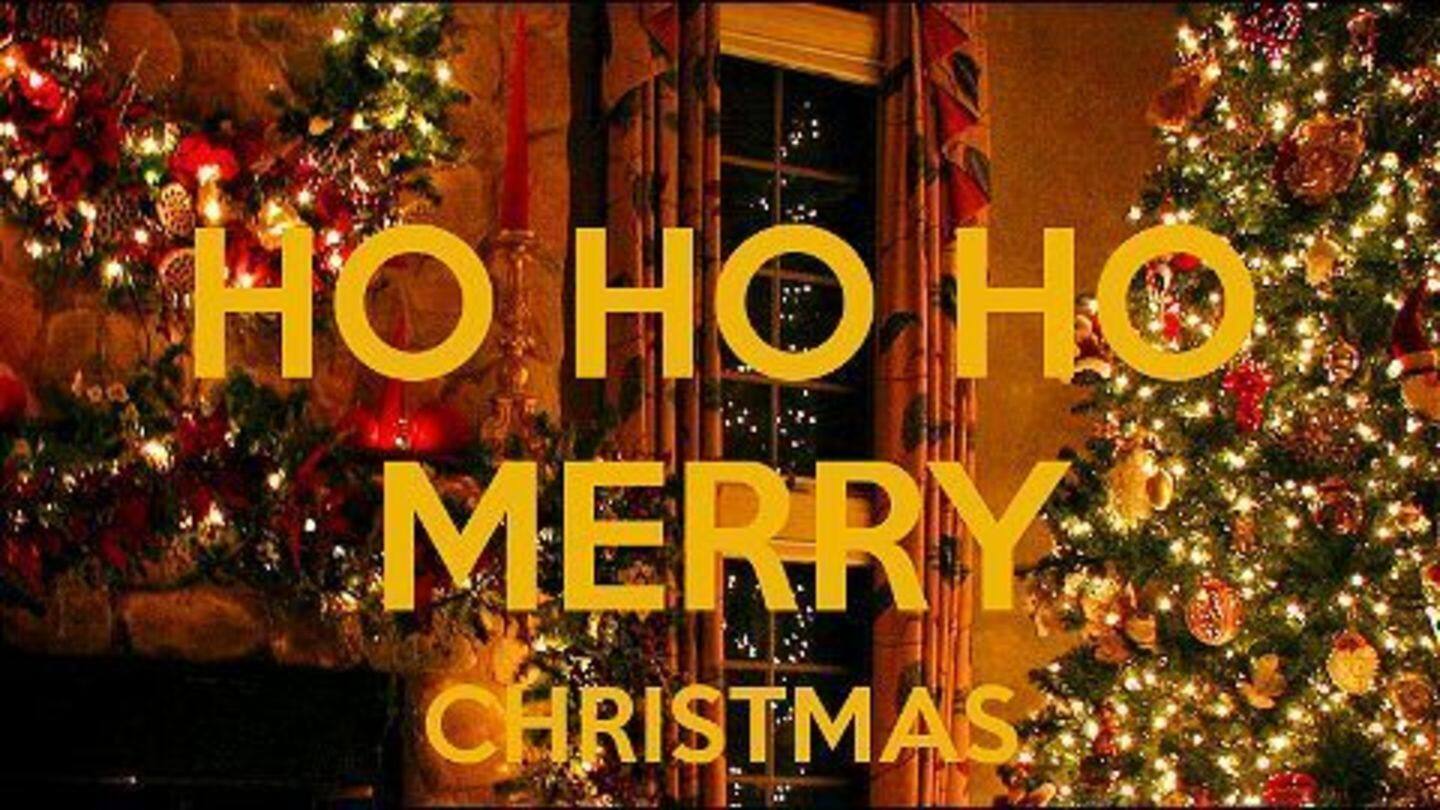 December 25 is celebrated as the birthday of Jesus. Christmas means 'Christ's Mass' and Roman Catholic churches observe midnight mass on the eve of the celebration. The festival has become a worldwide phenomenon that embraces both religious and secular traditions. Experts forecast that online shopping sales will cross a record £700m on Christmas Day. We wish you a very happy holiday season! Merry Christmas!
Jesus was a spiritual leader, born to Mary and Joseph around 6 BC in Bethlehem whose life and teachings inspired Christianity. Although the Bible doesn't state it, his birth is celebrated widely on December 25. In Greek and Orthodox churches, Christmas is celebrated 13 days after this date, which is known as the Epiphany Day.
25 December becomes instituted as Christmas Day
In 350 A.D Pope Julius I, bishop of Rome instituted 25 December as the Christmas Day. Before this, the winter solstice was a time of Christmas celebration for the pagans (indigenous communities). Although according to the Bible, Jesus was certainly not born in the mid-winter, the church chose the day to celebrate his birth to popularize Christianity among pagans.
Pagan Traditions in Christmas
The Christmas tree is inspired from the pagan tradition of bringing greenery indoors and was invented in the 17th century in Germany. Even the Santa Claus is inspired from the pagan idea of travelling spirits.
Christmas losing its sheen
The Puritans, a group of English Reformed protestants, dissented against the Church of England and sought to bring about moral and religious reforms. They opposed Christmas as irreligious and suppressed its celebration. The American Pilgrims also followed orthodox beliefs and did not celebrate the festival. As anti-British sentiments grew, the American Revolution took place in American Colonies, Christmas lost favour with the Americans too.
Santa's Journey into popular culture
Santa Claus or Father Christmas is a much adored mythical figure popular with children. The fat and jolly Father Christmas, exuding warmth and affection, was first brought to popular imagination by a poem penned by the cartoonist Thomas Nast. His character is derived from the Greek bishop St. Nicholas and the Dutch monk Sinter Klass.
Christmas classics penned; Christmas becomes federal holiday
Children's books played an important role in reinventing the spirit of Christmas with Washington Irvin's 'The Sketchbook of Geoffery Cray' and Charles Dickens 'A Christmas Carol' becoming hugely popular. As the effects of Civil War began to cool, popular culture depicting Christmas as an occasion to celebrate goodwill resonated with the public. The US declared Christmas as a federal holiday in 1870's.
"I have always thought of Christmas time, when it has come round, as a good time; a kind, forgiving, charitable time; the only time I know of, when men and women seem by one consent to open their shut-up hearts freely, and to think of people below them as if they really were fellow passengers to the grave" wrote Charles Dickens.
NORAD starts Santa tracking service
The North American Aerospace Defense Command started its annual program 'NORAD tracks Santa', that tracks Santa as he leaves North Pole to deliver presents to children all over the world. At first, telephone hotlines were set up where children could call up to find out Santa's whereabouts. Since 1997, NORAD has been using Google Earth to track Santa's journey on their website noradsanta.org.
Christmas's sound of Music
Christmas music is an important part of the tradition. It originated as chants and hymns sung at the church. In the medieval ages, songs for dancing or carols became popular. In the 1800s after the resurgence of Christmas, 'Silent Night', 'Jingle Bells' and other songs became popular.The Beatles also brought out their 'The Beatles Christmas Records' starting in 1963.