China desperately tries to contain coronavirus, cancels New Year celebrations
China desperately tries to contain coronavirus, cancels New Year celebrations
Jan 24, 2020, 09:00 pm
3 min read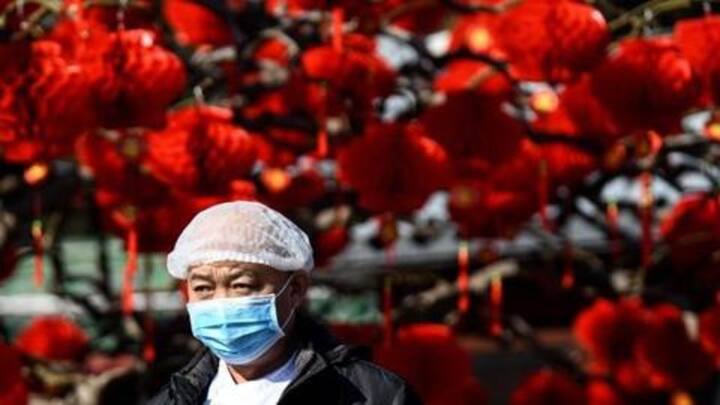 China is struggling to stop a deadly virus from causing more damage than it already has. The coronavirus that broke out in Wuhan has claimed 25 lives so far and has affected over 800. The unprecedented outbreak has forced Chinese authorities to cancel major New Year Celebrations, that is the busiest travel season. At least five cities have been put under lockdown.
What is coronavirus? How did the outbreak happen?
The 2019-nCoV belongs to the family Coronaviridae. The virus has single-stranded RNA and needs to hijack other living cells to multiply. The outbreak has been traced back to the Huanan Seafood Wholesale Market in Wuhan, however, researchers are still looking to confirm its actual origins. The infection can lead to coughing, difficulty in breathing, pneumonia-like symptoms, multiple-organ failure, and in some cases death.
Including Wuhan, five cities have been put under lockdown
On Thursday, China took a prodigious step of putting Wuhan under lockdown. Train, bus and flight services to and from the city, nestling 11 million people, were suspended. Restaurants, malls, and other places remained eerily quiet and police checked each incoming vehicle but didn't close roads. Not stopping at this, restrictions were also imposed in at least four other cities, affecting millions.
Locals said authorities didn't explain much about the virus
In Wuhan, anxiety and anger took over with residents flocking to medical facilities to understand what was happening. "The city government told us there was a virus, but they didn't explain enough what we should do. They left it sounding too minor. Now look," Sun Ansheng, a man in his 50s, whose wife was tested for the virus told New York Times.
In Beijing, Jinping reveled in New Year celebrations
While some cities struggled, China's capital Beijing, where over 25 cases were reported, remained chirpy. President Xi Jinping raised a toast to the Lunar New Year, which begins on Saturday, and didn't even mention the outbreak in his address to the gathering. As residents lined up at hospitals, they slammed authorities for not deploying enough workers. Some even saw the restrictions as unnecessary.
20 million quarantined but WHO didn't label it global emergency
China has effectively quarantined 20 million people. The travel restrictions have been imposed as the virus spreads from human to human. After dedicating two days to the lesser-understood virus, the World Health Organization on Thursday fell short of declaring an emergency of global concern. "This is an emergency in China, but it hasn't yet become global health emergency," WHO chief Tedros Adhanom Ghebreyesus said.
Global public health emergencies aren't declared easily
Tedros underscored that those who lost their lives suffered from problems like hypertension, diabetes or cardiovascular disease, which compromised their immune system. In the last decade, a global public health emergency was declared on only five occasions — West Africa's Ebola outbreak in 2014, 2009's H1N1 outbreak, polio outbreak in 2014, the outbreak of Zika virus in 2016 and Ebola outbreak in Congo.
Man in US was infected, authorities alert in India too
Beyond China, a man in his 30s became the first one to be detected with the deadly virus on US soil. Nine cases have been reported from Singapore, South Korea, Thailand, Japan, and Vietnam. In India, authorities are keeping a close watch on 25 students who returned home from their colleges in Wuhan. A senior government official said details of passengers traveling daily have also been sought.