China tries raising Kashmir issue at UNSC, fails again!
China tries raising Kashmir issue at UNSC, fails again!
Jan 17, 2020, 12:24 am
3 min read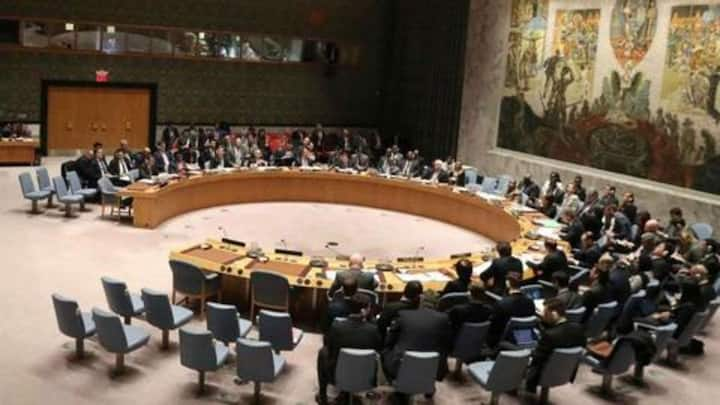 Pakistan's all-weather ally China attempted to turn the attention of United Nations Security Council members towards Kashmir, but to no avail, as most participants see the tension in the Valley as a bilateral issue between New Delhi and Islamabad. This is the third time since August 2019, the month Kashmir's status changed, that Beijing's effort to internationalize Kashmir bit dust.
Context: China saw red after Kashmir's status was changed
Last year, the Indian government, led by BJP, rescinded provisions in the contentious Article 370, that allowed Kashmiris to live under a separate set of rules. Pakistan, which imports terrorists to the Valley, was furious at this, and so was its friend China. Beijing claimed Ladakh's "territorial sovereignty" will be undermined, but India asked China to not comment on its internal issues.
Not the appropriate forum: US and France told China
At a closed-door meeting of the UNSC, China sought permission from Vietnam, which is UNSC President for January, to discuss Kashmir. But countries, importantly the US and France, blocked the attempt saying it wasn't the appropriate forum. The meeting was convened to discuss matters related to South African country, Mali, and China listed Kashmir under "Any Other Business Points", reports IE.
None of the members took China's request seriously
None of the other 14 members took China's bait, isolating it at the powerful body, serving as a repeat of what happened last month. According to HT, China-Pakistan planned to discuss Kashmir to set the tone for Pakistan's Foreign Minister Shah Mehmood Qureshi's US visit. But hours before his trip, their attempts failed with Indian allies refusing to change their stance.
Pakistan wants to portray itself as the "peacemaker"
Qureshi's boss Imran Khan sent him to the US to talk about peace in West Asia, in the backdrop of tensions between the Western giant and Iran. Pakistan's Prime Minister has also tasked army chief Qamar Javed Bajwa with garnering support from countries like Saudi Arabia and UAE.
China's stand didn't change even after Mamallapuram summit
China's attempt comes months after Prime Minister Narendra Modi and President Xi Jinping had an informal summit at Mamallapuram. Although both leaders discussed wide-ranging issues, China's position on Kashmir didn't seem to change, the UNSC efforts testify. "Chinese diplomacy seems to be increasingly emboldened in its collective efforts against India in concert with Rawalpindi GHQ," a senior government official told HT.
India wants to shed light on steps taken for normalcy
Islamabad's latest attempt to get the world's attention on Kashmir is also aimed at undermining India's recent successes in the Valley. Not long ago, a batch of foreign envoys, including US Ambassador to India, visited the Valley. Successful football matches, restoration of the internet in Kargil and the functioning of hospitals in the Valley show things are gradually improving in the tense zone.
After meeting, Akbaruddin said Indian flag was flying high
Meanwhile, when Chinese Ambassador Zhang Jun was asked if anything came out of the meeting, he replied, "I'm sure the meeting will be helping both parties to understand the risk of further escalation and will encourage them to approach each other and to have dialog and seek solutions through dialog." And Syed Akbaruddin, India's Permanent Representative to UN, said the tricolor was flying high.
Read Akbaruddin's sly dig at Pakistan and China here