#RussiaProbe: Trump's ex-lawyer Cohen pleads guilty to lying to Congress
#RussiaProbe: Trump's ex-lawyer Cohen pleads guilty to lying to Congress
Written by
Ramya Patelkhana
Nov 29, 2018, 10:38 pm
3 min read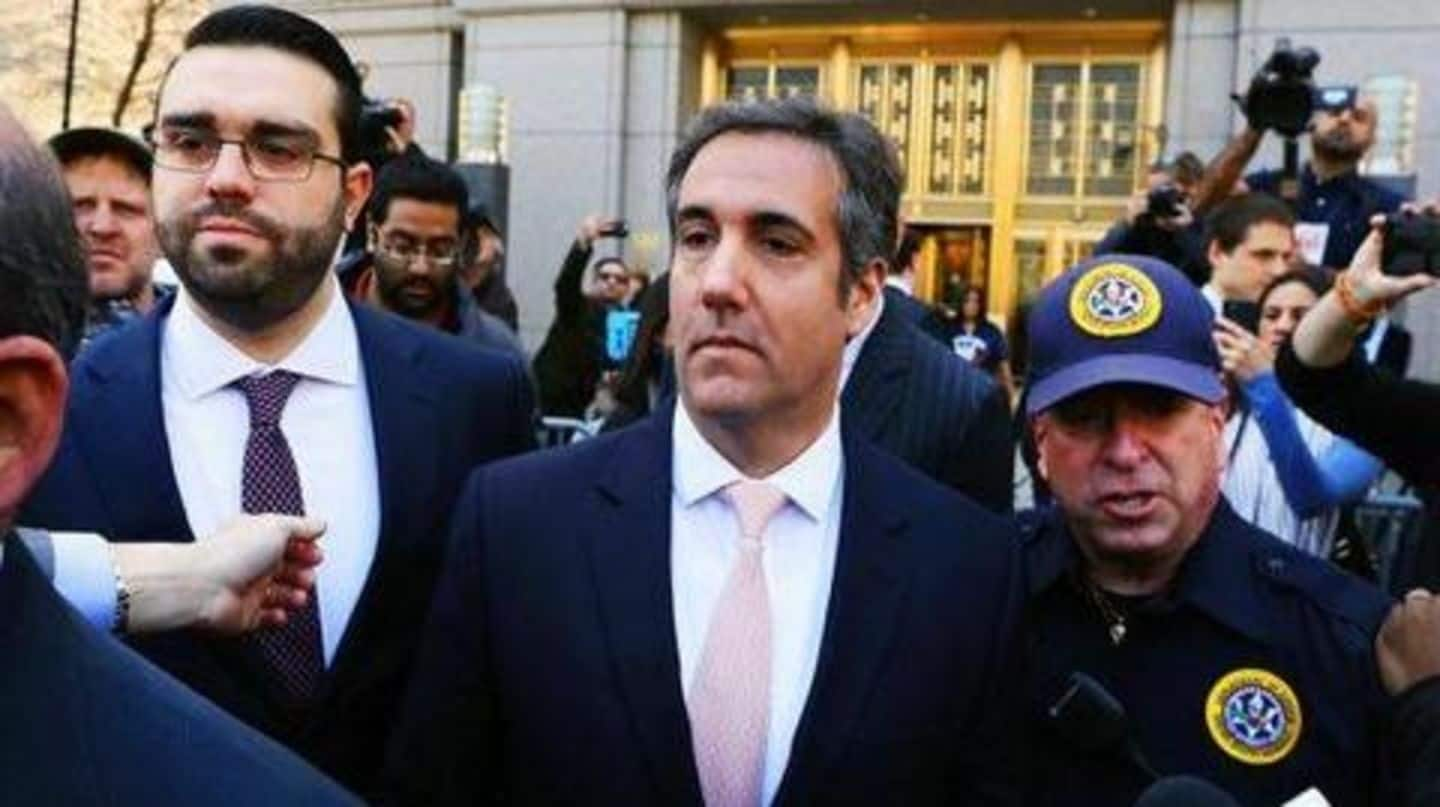 US President Donald Trump's ex-lawyer, Michael Cohen, has pleaded guilty to "deliberately" lying to Congress about a Russian project by Trump Organization, which has been a focus of Special Counsel Mueller's Trump-Russia probe. During a Manhattan federal court hearing, he admitted to one count of making a false statement. He reportedly indicated the guilty plea is related to a proposed Trump Tower in Moscow.
Cohen's second plea in four months in Russia probe
This is the second plea by Michael Cohen in the last four months which comes as part of a fresh deal with Robert Mueller in the Russia probe. The former lawyer for Trump has, however, been cooperating with the Special Counsel's investigation into the alleged interference by Russia in the 2016 US Presidential Election to favor Trump.
Cohen admits he lied 'out of loyalty' to Trump
According to Cohen's court statement, he has admitted that, "out of loyalty" to Trump, he had lied to the Senate Intelligence Committee in 2017 so that his statements were consistent with the President's political messages. The shocking revelation contradicts Cohen and Trump's past statements about the Russian project. He has now pleaded guilty to lying "in a deliberate attempt" to hinder the Russia probe.
But, what exactly did Cohen lie about?
Cohen admitted he lied to Congress about the efforts to construct Trump Tower in Russia during the 2016 presidential campaign. In 2017, Cohen played down his "contact with the Kremlin" about the Trump Tower deal and lied about negotiations, too. He said the negotiations actually continued till Jun'16, much longer than what he previously acknowledged. By Jun'16, Trump was the presumptive Republican presidential nominee.
The importance of Trump Tower deal in Russia probe
The real estate deal for building a Trump Tower in the Russian capital, Moscow, has been a major focus of Special Counsel Robert Mueller's probe. Mueller is investigating whether the Trump campaign has conspired with Russia to influence the 2016 US presidential election.
The former Trump lawyer's court appearance was a surprise
Cohen's appearance in Manhattan courtroom was a "surprise" as the sentencing on his previous guilty plea is due on December 12. Earlier in August, he pleaded guilty to breaking campaign finance laws related to "tax fraud, excessive campaign contributions, and making false statements to a financial institution," according to CNBC's report. These charges are part of a separate case not directly lodged by Mueller.
After Cohen's guilty plea, Trump claims his ex-lawyer is 'lying'
Reacting to the news of Cohen's guilty plea, President Trump, meanwhile, claimed that his former lawyer was lying to "get a reduced sentence." Before leaving for the G20 summit in Buenos Aires, Trump said Cohen was "weak" and "not a very smart person." Of the planned Russian project, Trump said, "When I'm running for president that doesn't mean I'm not allowed to do business."
It doesn't matter even if Cohen is right: Trump
"He is a weak person... Michael Cohen is lying and he's trying to get a reduced sentence for things that have nothing to do with me," Donald Trump said.

Earlier today, Cohen pleaded guilty to lying to Congress about work he did on a project to build a Trump Tower in Russia pic.twitter.com/N38VGGCduI

— POLITICO (@politico) November 29, 2018