Former hitman claims Philippine President ordered extrajudicial killings
Former hitman claims Philippine President ordered extrajudicial killings
Written by
Akriti Asthana
Sep 17, 2016, 08:00 am
3 min read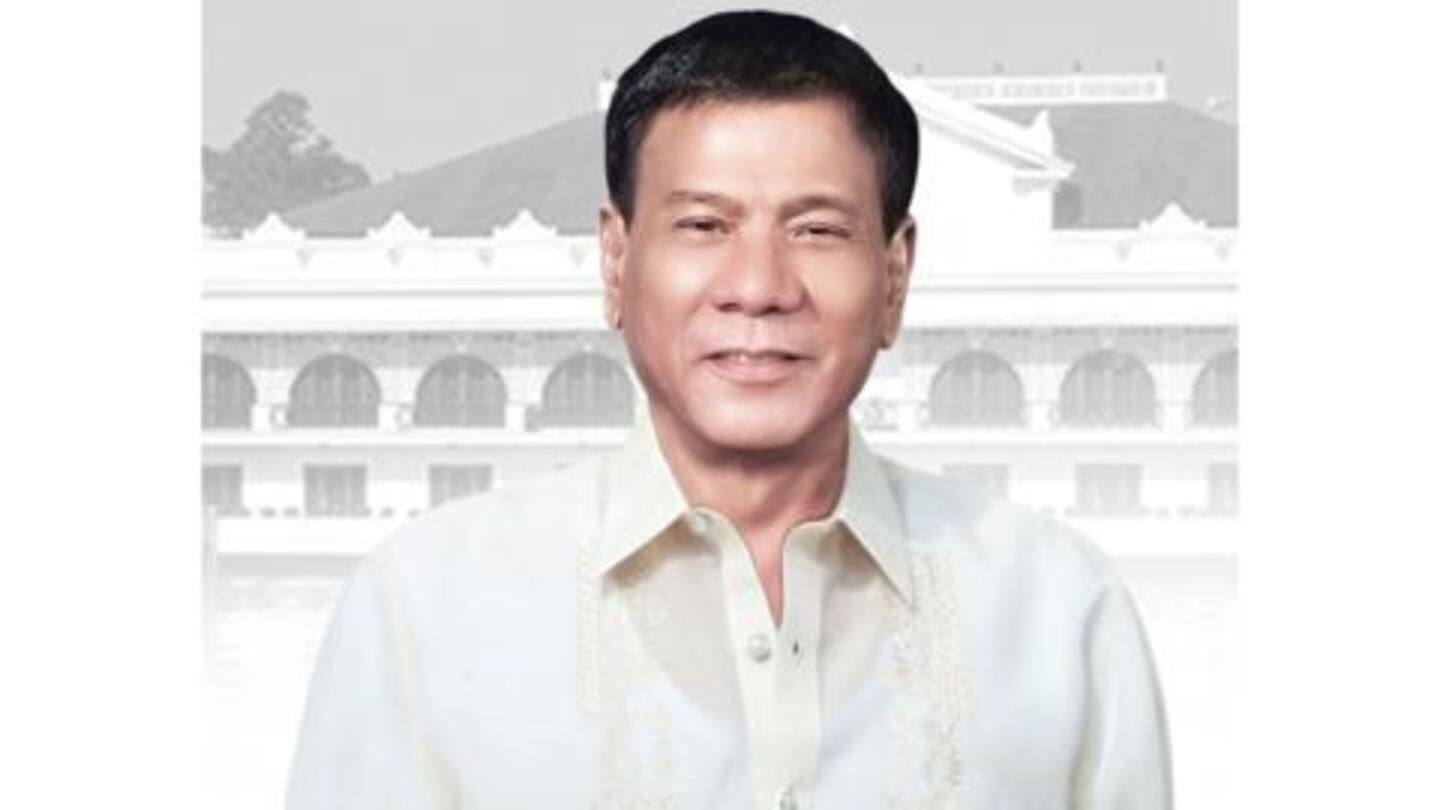 In a testimony, Edgar Matobato, a former assassin, said he was part of 300-member "Davao Death Squad", run on the orders of Duterte, whose work was to kill criminals like drug pushers, rapists, snatchers everyday. He claimed Duterte ordered assaults that killed around 1,000 people between 1988-2013 in Davao, when he was the mayor. Duterte's office denied the claims, describing them as "mere hearsay".
Strict drug laws in the Philippines
As is the case with most of the South East Asian countries, drug laws in Philippines are very harsh. The country's 'Comprehensive Dangerous Drug Act of 2002' imposes the death penalty for drug-traffickers. There is an ongoing moratorium on the death penalty in the Philippines.
Rodrigo Duterte's Presidency and 'War on Drugs'
Rodrigo Duterte got elected in a landslide victory as the Philippines President in May 2016, on the promise to 'eradicate' the drug menace. In his inauguration speech, he said illegal drugs was country's top problem and announced a 'War on Drugs'. Duterte or 'the Punisher' as he has come to be known as, even encouraged the citizens to kill the drug offenders themselves.
Matobato confessed that he himself carried out 50 killings, including a man who was fed to a crocodile in 2007, on Duterte's orders. Victims included opponents of Duterte's family, including a billionaire hotelier, Richard King, who was murdered because he fought with Duterte's son over a woman. He also accused Duterte of killing a Department of Justice member with a Uzi submachine gun.
Questioning the credibility of the witness
Matobato's testimony has been questioned by Duterte's son Paolo, the current Vice-Mayor of Davao City. National police chief, Ronald Dela Rosa called Matobato a "false witness" and said death squads never existed. In a statement Duterte called Matobato a madman, and said that these were bare-allegations in the absence of proof and accused de Lima who is leading the inquiry of illegal drug involvement.
Senate witness denied state protection
After publicly accusing Philippines President Duterte of running a hit-squad and personally killing people, Senate President Koko Pimentel announced that Matobato won't be given state protection because there is no Senate rule to justify it or even signs that his life or safety is threatened.
Previous reports of Human Rights investigation
A 2012 investigation by the Commission on Human Rights found that between 2005-2009, there was a systematic practice of extrajudicial killings, which can be attributed to a vigilante group dubbed as Davao Death Squad. However, there was a "systematic failure" to conduct any meaningful investigation and a "dearth of evidence" to conclude that local police or government was directly complicit in the extrajudicial killings.
International Human Rights Group calls for an investigation
In a statement issued on Friday, Human Rights Watch, which monitors human rights conditions in 80 countries, gave weight to Matobato's testimony, saying that it merits an independent investigation that should be conducted by the United Nations, as Duterte can't be expected to investigate himself.