Typhoon Meranti hits China after sweeping Taiwan
Typhoon Meranti hits China after sweeping Taiwan
Written by
Akriti Asthana
Sep 15, 2016, 07:44 pm
2 min read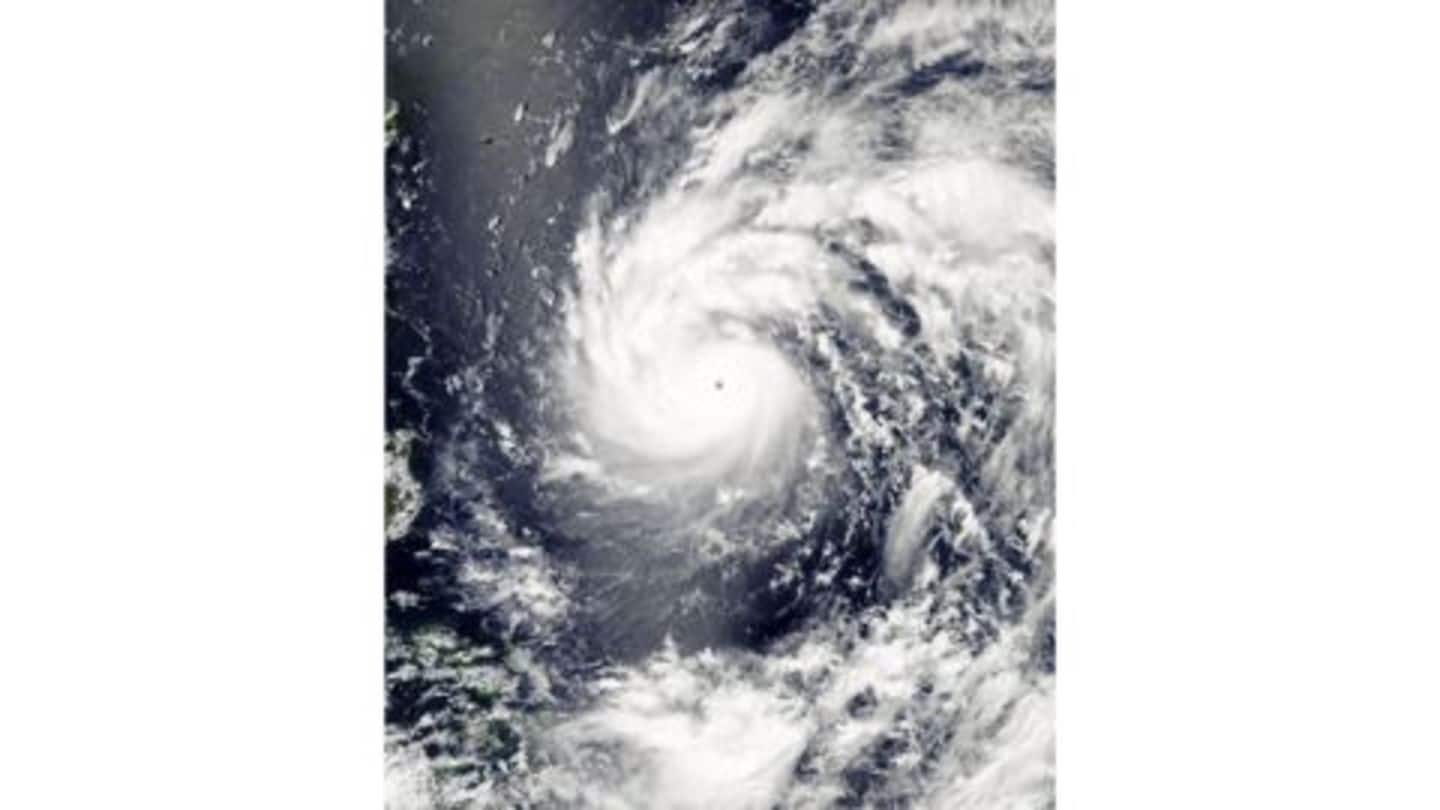 Super typhoon Meranti lost some strength before reaching the city of Xiamen in China, in the early hours of Thursday. Around 1.65 million people were without power, tens of thousands of people were evacuated, along with water supply and transportation disruptions. A report said it was the strongest typhoon to hit that part of the country since the founding of Communist China in 1949.
Measurement of tropical cyclones
If a tropical cyclone forms in the North-Atlantic or North-eastern Pacific Ocean, with winds greater than 119 km/hr, it is called a hurricane and is classified on the Saffir-Simpson scale. Category 1 hurricane has winds between 119-153 km/hr; Category 2, between 154-177 km/hr; Category 3, between 178-208 km/hr; Category 4, between 209-251 km/hr, while Category 5, which is the highest level, above 252 km/hr.
Typhoon Meranti is one of the strongest tropical cyclones ever recorded. It was the strongest typhoon since Typhoon Megi in 2010 in terms of pressure, and Typhoon Haiyan of 2013 in terms of maximum sustained winds. It is the fourth, category 5 storm in 2016.
Meranti batters Philippines
Before moving to Taiwan and then to China, on Wednesday, satellite images showed entire Philippines, which is just 83 sq km in size, sitting within the storm's eye. The extent of any damage in the Philippines is still unclear. Meranti, known as Ferdie in the Philippines, is the most powerful storm to sweep the Pacific since Super Typhoon Haiyan devastated the Philippines in 2013.
Meranti leaves 1 dead, 51 injured
A 58-year-old fisherman was killed and 51 others were injured since Wednesday as Typhoon Meranti traveled across southern Taiwan. More than 230 flights were canceled, 168 were reschedule, water and train transportation was disrupted in the east and south Taiwan. Packing winds of 209 km/hour, power to 1.01 million homes was cut and Taiwan sustained losses of about $3.15 million in the agricultural sector.
Before making landfall on China, Meranti was downgraded to category 2 from category 5. It will continue losing strength as it pushes towards Shanghai, but will bring heavy rain. Another typhoon, Malakas, is expected to approach Taiwan on Friday, but is unlikely to make landfall.