Russia initiates civil cases against Facebook, Twitter
Russia initiates civil cases against Facebook, Twitter
Written by
Shiladitya Ray
Jan 21, 2019, 05:21 pm
2 min read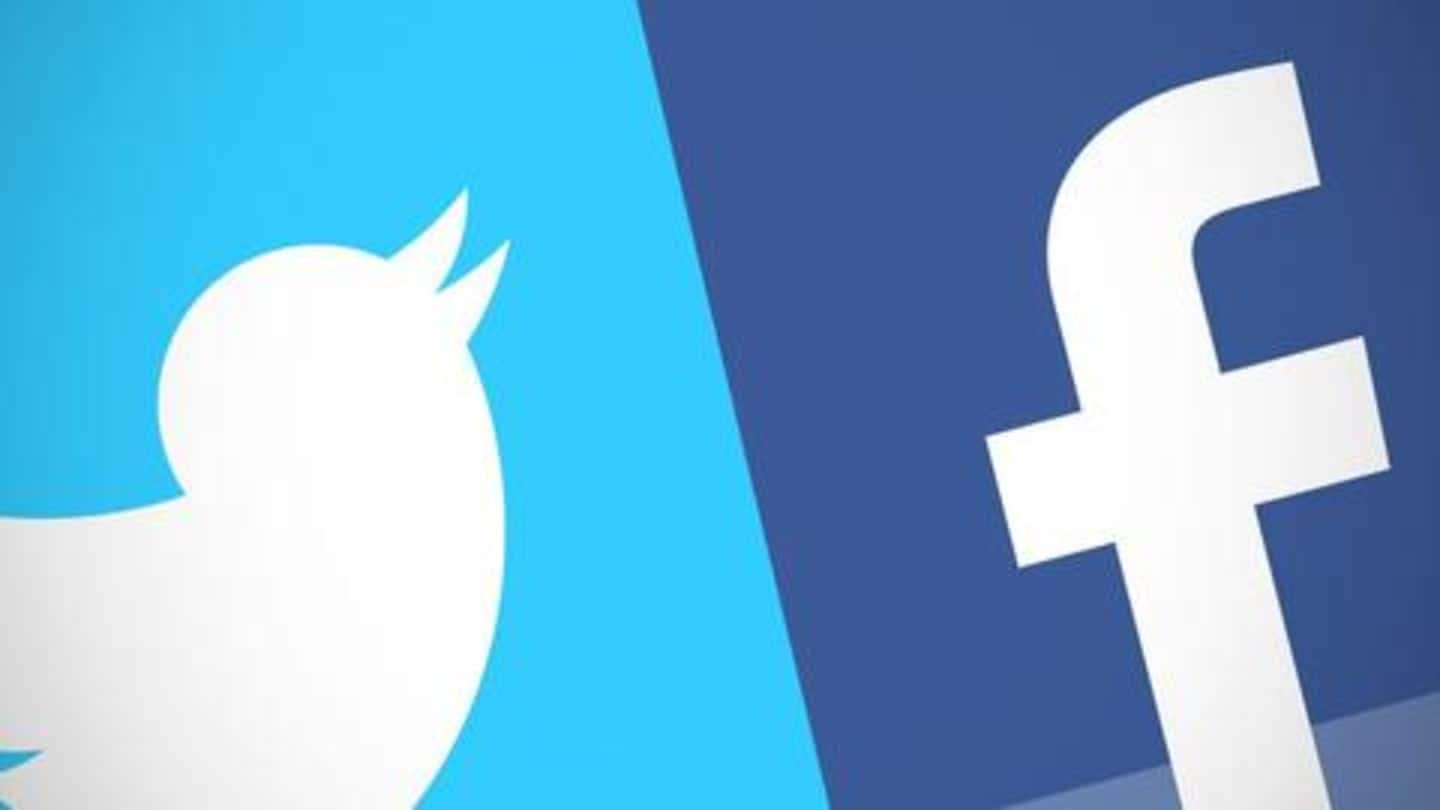 On Monday, Russia's communications watchdog initiated administrative proceedings against Facebook and Twitter for their failure to provide a roadmap on how they plan to comply with local data laws. Reportedly, the two social media giants have been given a month to furnish information regarding the same. In the event they fail to do so, strict action will be taken. Here are the details.
Last month, Russia's communications watchdog Roskomnadzor had sent formal letters to Twitter and Facebook seeking information on their compliance with Russian regulations, which require data of Russians to be stored locally on Russian servers. Although it was earlier reported that both the companies had responded, it now seems that Russian authorities are not happy with whatever response had been provided.
What Roskomnadzor said in its press release
"The companies, controlling Facebook and Twitter social networks, have provided formal answers to our demands...They neither contain particular information on actual implementation of the legislation at the moment nor on the timeframe of fulfilling these norms in the future," said a Roskomnadzor press release.
Facebook, Twitter yet to comply with data localization regulations
As it stands, neither Facebook nor Twitter have complied with Russian regulations requiring them to store Russians' data locally. Given this shortcoming, Roskomnadzor chief Alexander Zharov has said that strict action will be initiated against Facebook and Twitter if they fail to reply satisfactorily to Russian demands within a month. At the time of writing, Facebook and Twitter had not commented.
Over the past five years, Russia has tightened internet laws
The development comes at a time when Russia is tightening regulations for internet companies. Over the past five years, the country has introduced stricter internet laws, and data localization apart, such laws now require search engines to delete some search results that are censored by the country. Messaging services are also required to share encryption keys with security services.
Russia, thus far, has poor enforcement mechanisms
However, the only tools Russia currently has for enforcing internet laws are fines and the possibility of blocking. Fines are typically a meagre few thousand dollars, and the blocking route is fraught with technical difficulties. Thus, Russia still needs to work on enforcement mechanisms.