Pakistani court sentences former President Pervez Musharraf to death
Pakistani court sentences former President Pervez Musharraf to death
Dec 17, 2019, 02:09 pm
3 min read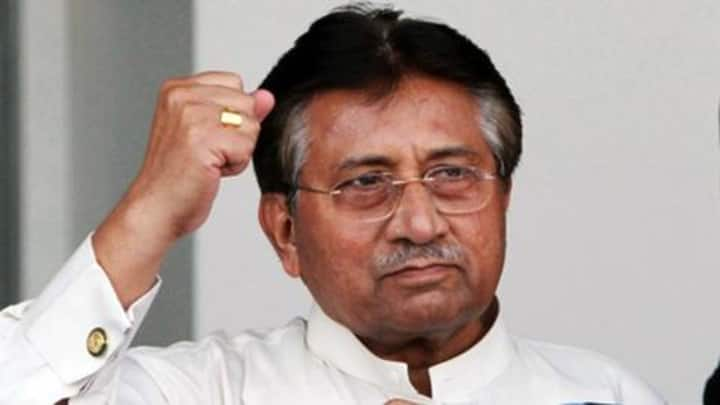 Pervez Musharraf, the former President of Pakistan, was on Tuesday handed over a death sentence in a high-treason case. A special court's bench, headed by Peshawar High Court Chief Justice Waqar Ahmad, pronounced the verdict. To note, Musharraf, who governed Pakistan between 1999 and 2008, has been staying in Dubai since March 2016. He went there for "medical treatment". Here are more details.
Context: Musharraf was booked for suspending the Constitution in 2007
In 1999, Musharraf seized power in Pakistan. In 2001, he announced himself as the country's president. Eight years later, his dictatorship was mired by a crisis when he decided to suspend the Constitution between November 3 and December 15, 2007. During the emergency, the then Chief Justice Iftikhar Muhammad Chaudhry, who had unsavory ties with Musharraf, was arrested. 60 other judges were also suspended.
Later, Musharraf resigned as Army chief, remained President
Interestingly, Musharraf blamed "visible ascendancy in the activities of extremists" for his unconstitutional move. However, the fact that he held both the seats of Army Chief and President sparked immense uproar, forcing him to step down from the former. He appointed his intelligence chief General Ashfaq Pervez Kayani as the head of the Army and chose to remain the President.
By December, Musharraf restored Constitution, then lost general elections
On December 15, 2007, Musharraf restored the Constitution but only after introducing legislation to protect himself from the actions taken during that time. In February 2008, Musharraf's PML-Q got routed in the general elections, paving way for the next President, Asif Ali Zardari. After the defeat, Musharraf floated another party, All Pakistan Muslim League (APML), in 2010 but failed to connect with voters.
After Nawaz Sharif came to power, Musharraf's problems began
In 2013, APML won only one seat in Parliament elections. When Musharraf's bitter rival Nawaz Sharif got elected, he wasted no time in charging him for treason. The former dictator was asked to explain the steps he took in November 2007. On March 31, 2014, he was indicted, and by September the same year, the prosecution gave entire evidence.
Musharraf was indicted but trial proceedings got delayed
Despite his indictment, the trial lingered on due to litigation at appellate forums, giving a window to the tainted dictator to leave the country for Dubai. Since he didn't return to Pakistan despite repeated summons, Musharraf was declared an absconder and a court directed Federal Investigative Agency (FIA) to arrest him. The special court concluded proceedings in the case on November 19.
Musharraf is the first dictator to be given death sentence
Apart from Waqar Ahmad, the bench also included Justice Nazar Akbar and Justice Shahid Karim of Sindh and Lahore High Courts respectively. While the detailed judgment will be issued in two days, it's being reported that two of the three judges favored capital punishment. With this verdict, Musharraf has become the first military dictator of Pakistan to be punished for seizing power illegally.