France to move UN to blacklist JeM chief Masood Azhar
France to move UN to blacklist JeM chief Masood Azhar
Written by
Shiladitya Ray
Feb 20, 2019, 02:37 pm
3 min read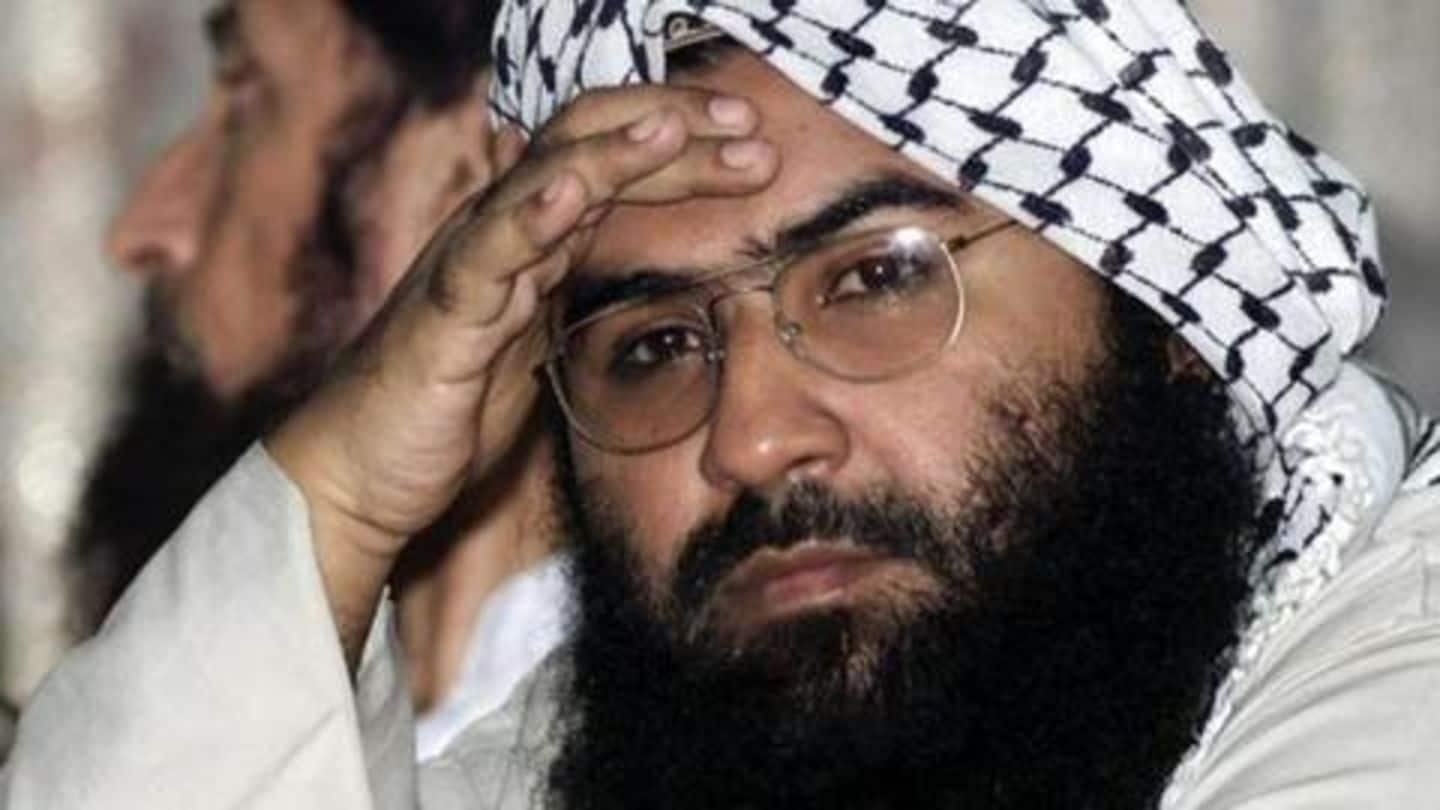 In the aftermath of the horrific Pulwama attack, France, in a major move, has decided to move the United Nations Security Council (UNSC) to designate Jaish-e-Mohammed (JeM) chief Masood Azhar as a "global terrorist". Earlier attempts to get Azhar declared a terrorist by the UN had seen China, which is part of the UNSC, block the move. Here are the details.
This is the second time France is leading an attempt
According to French diplomats, the proposal will be tabled in the UN in a couple of days, and more countries are expected to back it. Notably, this is the second time that France is taking the lead in trying to get Azhar designated as a global terrorist. Its last attempt, along with the US and the UK, was in 2017. China had blocked it.
What the French Ambassador to India had to say
"We are very much pushing in that direction. It has been two years that we are trying to put him on the UN sanctions list," French Ambassador to India Alexandre Ziegler told news agency ANI.
France is also looking to pressurize Pakistan through the FATF
Additionally, France has also decided to push for keeping Pakistan in "grey list" of countries of the Financial Action Task Force (FATF), that is slated to meet in Paris later this week. The FATF, which seeks to curb terror financing across the world, had grey listed Pakistan in June 2018. Pakistan could get blacklisted in October this year if it fails to curb terror financing.
China has repeatedly foiled attempts to get Azhar banned
France's push to get Azhar designated as a global terrorist would come as a boost for India, which has been trying to get Azhar banned since 2008-09. Fresh efforts began in 2016 after the Pathankot airbase attack. However, Pakistan's close ally, China, which holds the veto power in the UNSC, has repeatedly foiled attempts by India, and by others, to get Azhar banned.
China blocked India's attempt again after the Pulwama attack
In the latest such instance, China refused to back India's bid to get Azhar listed as a global terrorist a day after the Pulwama attacks took place. Since India began fresh efforts to get Azhar banned by the UN in 2016, China has blocked such attempts four times. In 2016 alone, China had blocked two attempts by India.
India arrested Azhar earlier, but had released him in 1999
Azhar has been waging war against India for decades now. He was arrested years ago but in 1999, the Atal Bihari Vajpayee government released him after 155 Indian Airlines passengers were held hostage in Afghanistan. In 2000, Azhar formed JeM to "free Kashmir". His organization has been instrumental in radicalizing youth of the valley to take up arms against India.