Students sue Harvard University alleging discrimination against Asian-Americans
Students sue Harvard University alleging discrimination against Asian-Americans
Jun 17, 2018, 09:52 am
2 min read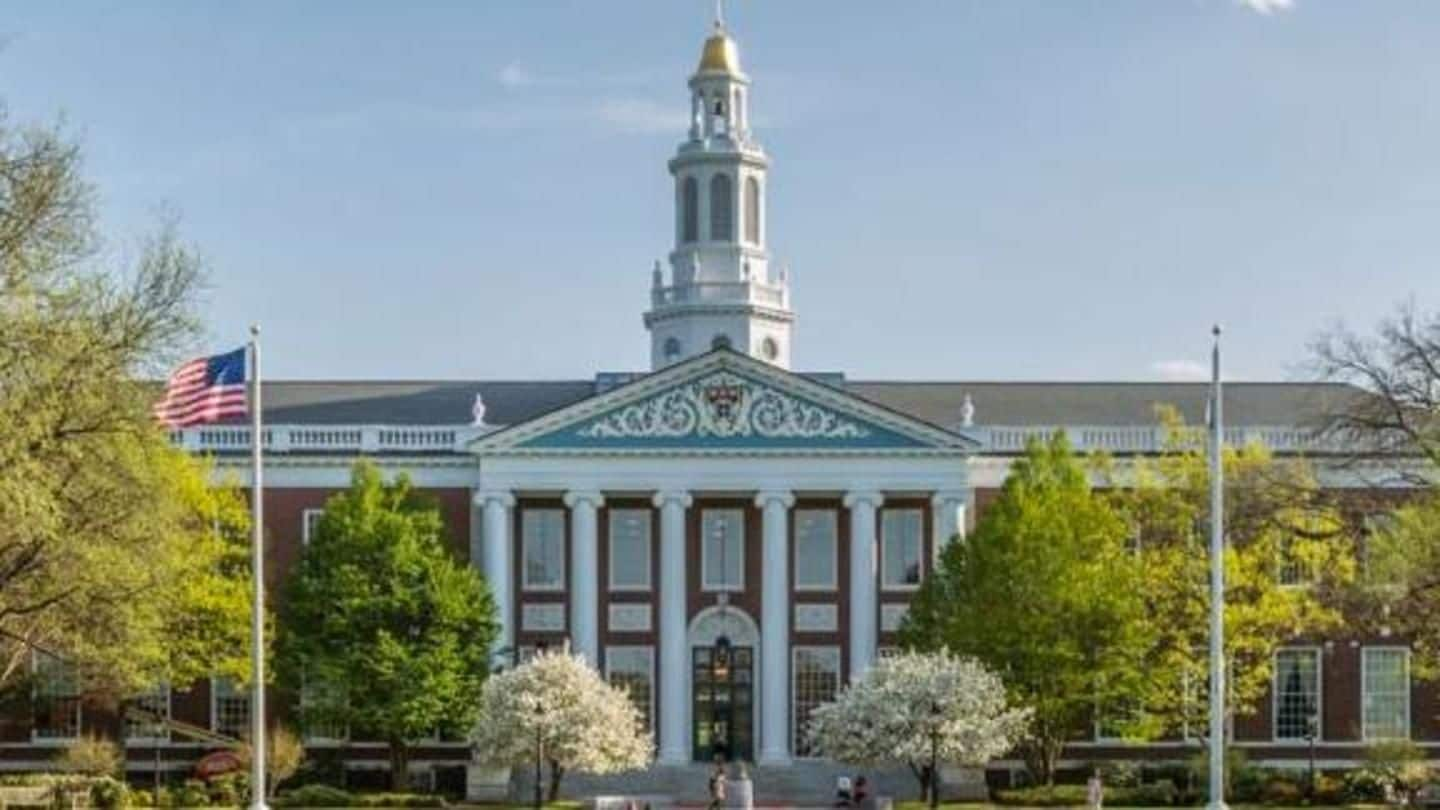 A group called 'Students For Fair Admissions' (SFFA) has sued Harvard University for allegedly brazenly discriminating against Asian-American students during admissions. The plea submitted at a Boston court on Friday accused the iconic university of 'racial balancing'. Defending itself, Harvard said it doesn't discriminate and claimed admissions of Asian-Americans grew by 29% in the last decade. Here are more details.
Students allege Harvard gives lower scores to Asian-Americans in personality-traits
SFFA alleges Asian-Americans are almost always rated the lowest of the four major racial groups on Harvard's personal ratings. They said Asian-Americans were given fewer scores in likeability, kindness, courage and being "widely respected". "Incontrovertible evidence shows that Harvard's admissions policy has a disproportionately negative effect on Asian-Americans vis-à-vis similarly situated white applicants that cannot be explained on non-discriminatory grounds," the plea stated.
"Race is dominant factor in admitting Hispanics and African-Americans"
The SFFA claimed race was a dominant factor in admitting Hispanics and African-Americans. "An Asian-American applicant with 25% chance of admission, for example, would have a 35% chance if he were white, 75% if he were Hispanic, and 95% chance if he were African-American," said the SFFA. According to the varsity, people of Chinese, Japanese, Korean, Vietnamese, Cambodian, Hmong and Indian descent form 'Asian-Americans.'
Harvard's own study corroborates their allegations, SFFA claims
Edward Blum, a former investment broker, who is representing SFFA, said, "Today's court filing exposes the startling magnitude of Harvard's discrimination against Asian-American applicants." SFFA added a Harvard study of 2013 had concluded the same but the varsity buried the report. They claimed if Harvard admitted students only on basis of academics, Asian-Americans would constitute 50% of the student population.
Meanwhile, Harvard has rejected all such claims by the SFFA
"Harvard today engages in the same kind of discrimination and stereotyping that it used to justify quotas on Jewish applicants in the 1920's and 1930's," the challengers asserted, one of the many claims Harvard rejected. The iconic institution claimed data proves there has been no discrimination against any group whatsoever. The case started in 2014 and trial is likely to commence in October.