Hurricane Maria devastates Dominica, edges towards other Caribbean islands
Hurricane Maria devastates Dominica, edges towards other Caribbean islands
Edited by
Anupama Vijayakumar
Sep 19, 2017, 12:30 pm
2 min read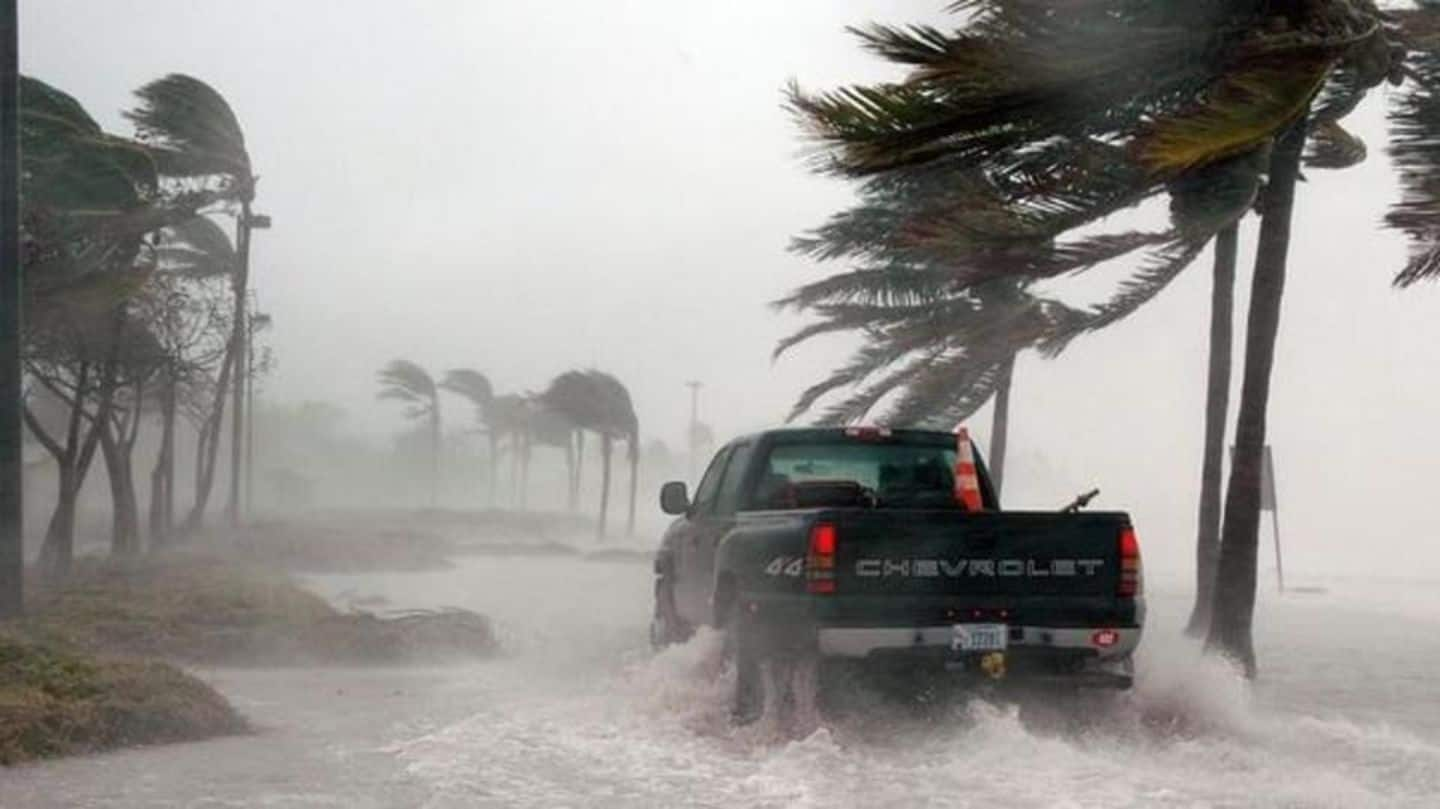 Hurricane Maria has been downgraded to a category-four storm, the second highest level. The hurricane poses a "potentially catastrophic" threat to Caribbean islands which were devastated earlier this month by the powerful Hurricane Irma. Maria made landfall on the Caribbean island of Dominica as a category-five storm with winds of 260km/h, causing "widespread devastation." Maria is following the same path as Irma.
Irma leaves the US, Caribbean in tatters
The Powerful Category-five Hurricane Irma recently hit Caribbean islands, including Barbuda, Antigua, Puerto Rico, Cuba and the American states of Florida, Georgia and South Carolina. It left at least 37 people dead and caused billions of dollars worth of damage to property and infrastructure. The damage in the small Dutch island territory of Sint Maarten alone is estimated to be close to $1.44 billion.
Dominica appeals for international assistance
Hurricane Maria is the most powerful storm on record to ever make landfall on Dominica. Dominica Prime Minister Roosevelt Skerrit said the roof of his house was torn off and that most residences in the country have suffered similar damage. Skerrit fears the storm may trigger deadly landslides. He said the focus is now on rescue operations and has appealed for international assistance.
Hurricane warnings declared across region
A maximum-level alert has been declared in Martinique island while French island of Guadeloupe has ordered evacuations. Hurricane Maria will likely make landfall in the US territory of Puerto Rico as a category-three storm. US President Donald Trump has declared a state of emergency for the US Virgin Islands. St Kitts and Nevis, Montserrat and St Lucia have all issued hurricane warnings.