Pakistan bans Hafiz Saeed's outfit; puts army on 'standby'
Pakistan bans Hafiz Saeed's outfit; puts army on 'standby'
Feb 22, 2019, 11:14 am
3 min read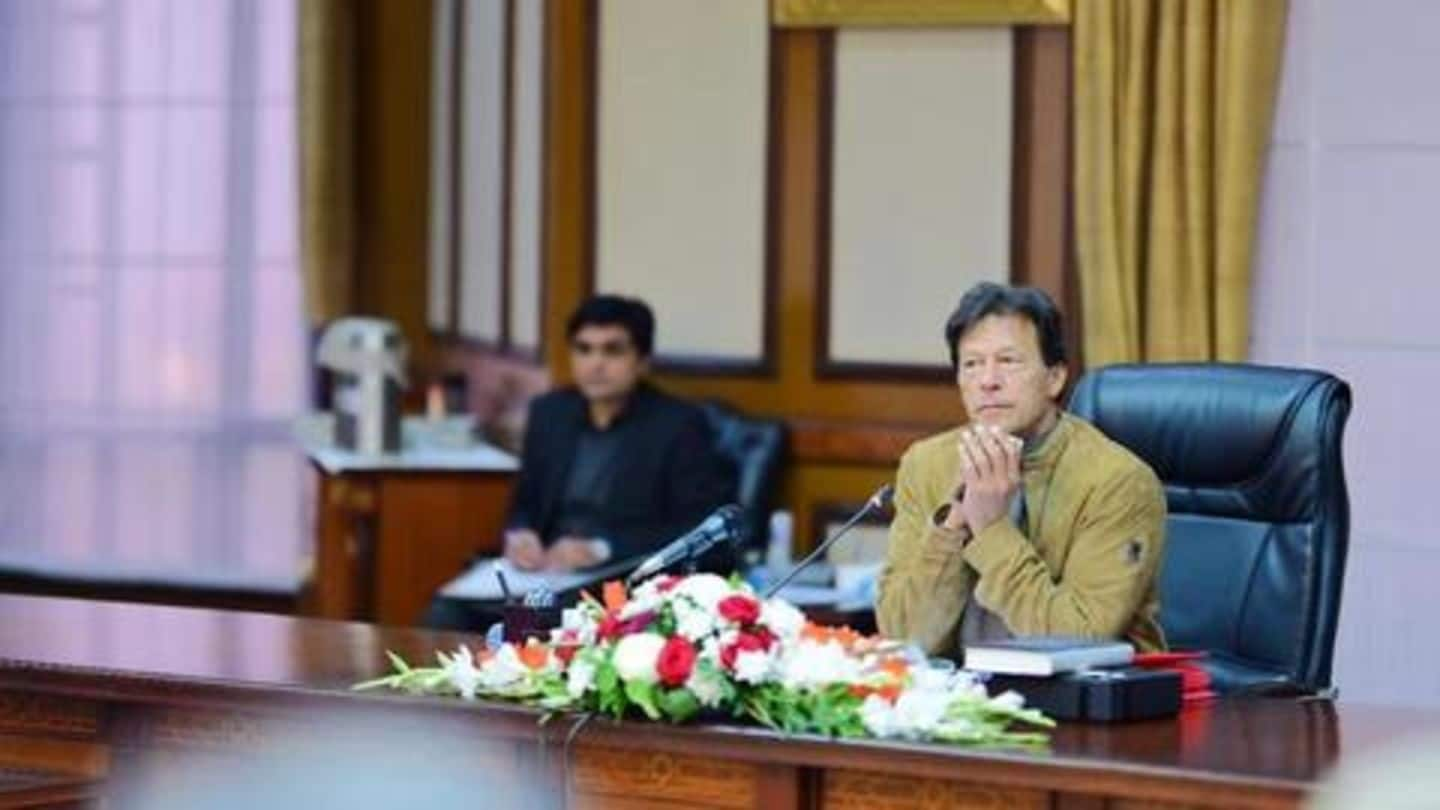 Faced with enormous pressure to act against terror outfits flourishing on its soil, Pakistan on Thursday banned two of Hafiz Saeed's outfits. Hafiz was the mastermind of 26/11 attack in Mumbai and Pakistan has banned his outfit Jamat-ud-Dawa and its charity wing Falah-e-Insaniat Foundation. The decision was taken at National Security Committee chaired by PM Imran Khan. However, no action was taken against Masood Azhar.
Taking a look at the interior ministry's statement
A statement from the interior ministry read, "It was decided during the meeting to accelerate action against proscribed organizations. It was further decided that Jamat-ud-Dawa and Falah-e-Insaniat Foundation be notified as proscribed organizations by the Ministry of Interior." Earlier the two outfits were put on the watchlist of the ministry. It is however left to be seen how successful the bans would be considering the outfits enjoy political backing.
JuD runs schools, hospitals and publishing house
JuD, which is believed to be the front organization of Lashkar-e-Taiba, enjoys huge support. Its network includes 300 seminaries and schools, hospitals, a publishing house, and ambulance service. The two outfits reportedly have nearly 50,000 volunteers and hundreds of paid workers. Saeed has been on US' radar for long now. The States had in 2012 offered $10 million reward for information on Saeed.
Khan speaks about terrorism, but remains mum on Masood Azhar
At the meeting, Khan spoke about removing terrorism and extremism from Pakistan. He said, "The society and the State (can) never become hostage to extremists." However, the ban on JuD is a mere eyewash since Masood Azhar, the chief of Jaish-e-Mohammed, wasn't even mentioned in the statement. The barbaric Pulwama attack on February 14, in which 40 CRPF soldiers were martyred, was Jaish's doing.
Meanwhile, India wants FATF to downgrade Pakistan's rating
Notably, Pakistan's step comes at a time when the Financial Action Task Force (FATF) meeting is underway in Paris. Pakistan was put on the watchdog's grey list in June 2018 and India has intensified efforts to get it blacklisted after the Pulwama attack. If Pakistan gets blacklisted, the country's economy will suffer immensely as regulators and financial institutions will increase their scrutiny.
Khan also directed army to "respond" to India's "misadventure"
At the high-profile meeting, Khan asked armed forces to respond "decisively" to "any aggression or misadventure by India." "This is a new Pakistan and we are determined to demonstrate to our people that the State is capable of protecting them and believes that monopoly of violence stays with State," Khan apparently told the attendees. Earlier, he had denied Pakistan's involvement in Pulwama attack.
Khan repeated what he said at press address
Addressing the press for the first time since Pulwama attack, Khan had said Pakistan will reiterate if India strikes. He had also asked India to "introspect" what it was "doing wrong" in Kashmir. He repeated the same thoughts at the meeting. The interior ministry's statement added India needs introspection "to realize that why people of (Jammu and Kashmir) have lost the fear of death".
Like earlier, Khan wants proofs
Khan also said Pakistan will take action if proofs show terror activities were planned on its soil. The cricketer-turned-politician had said the same during Tuesday's press address as well, and his statement was dismissed by India. Union Finance Minister Arun Jaitley had called Khan's logic "shallow". He added origin of the crime is well known and Indian security forces have upped their vigil.