India is planning to attack CPEC installations, claims Pakistan
India is planning to attack CPEC installations, claims Pakistan
Written by
Ramya Patelkhana
Edited by
Gaurav Jeyaraman
Feb 06, 2018, 12:35 am
3 min read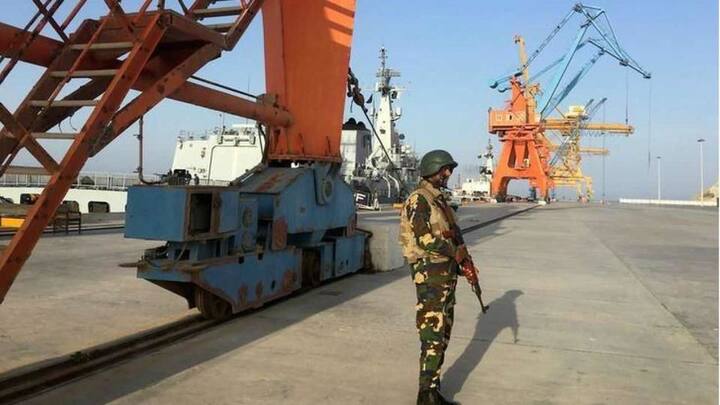 The Pakistani Interior Ministry has shockingly claimed that India is planning to carry out attacks on installations along the $62 billion China-Pakistan Economic Corridor (CPEC) and sabotage the project. Pakistani Government is stepping up security along the CPEC to avoid any attacks, according to an online report by Pakistan-based Dawn newspaper. The government already alerted the Gilgil-Baltistan Home Department about the issue. Here's more.
Interior Ministry issues warning to Gilgit-Baltistan Government
Pakistan's Interior Ministry has written a letter to the Home Department of Gilgit-Baltistan, through which CPEC passes, to warn them of "possible terror attacks" on the CPEC installations, including the Karakoram Highway among other crucial points on the CPEC route. The Ministry has directed the Gilgit-Baltistan government to make foolproof security arrangements in order to avoid any "untoward incident".
Police need to be put on high alert: Interior Ministry
In the letter, the Interior Ministry said police personnel responsible for the security of Karakoram Highway bridges need to be put on high alert. It added local police officials are required to carry out combing operations, supervise checking at "vulnerable points, hotels, and guest houses."
Movements of foreigners would be monitored: Gilgit-Baltistan Police
Meanwhile, the Gilgit-Baltistan government has stated that all the security arrangements along the CPEC corridor, including nearly 25 bridges on the Karakoram Highway connecting China and Pakistan, have been enhanced. Also, police officials stated cops would regularly patrol the CPEC route. They also said the movement of foreigners in the Gilgit-Baltistan territory would be monitored, adding that they will verify all their documents.
India sent 400 youngsters to carry out attacks: Official letter
According to a Gilgit-Baltistan government official, the Pakistani Interior Ministry's letter (dated 28 January) claimed, "India had sent 400 Muslim youngsters to Afghanistan for receiving training to be able to carry out attacks on the CEPC installations."
What is the China-Pakistan Economic Corridor?
The China-Pakistan Economic Corridor is an under construction, multi-billion dollar development project which seeks to improve Sino-Pak connectivity and enhance regional trade. The project envisages the creation of energy pipelines, road-and-rail links and industrial trade corridors between China and the Pakistani port of Gwadar. It runs through Pakistan-occupied-Kashmir. Chinese Premier Li Keqiang and Nawaz Sharif announced the initiative in May 2013 in Islamabad.
Foiled plan sponsored by India's R&AW last year: GB Police
Earlier in January 2017, the Gilgit-Baltistan Police reportedly claimed that it had foiled a plan to sabotage the multi-billion CPEC project and generate anti-Pakistan feelings in the area that was allegedly sponsored by the Indian intelligence agency, Research and Analysis Wing (R&AW).