Indians' money in Swiss banks rises 50% in one year
Indians' money in Swiss banks rises 50% in one year
Jun 29, 2018, 01:31 pm
3 min read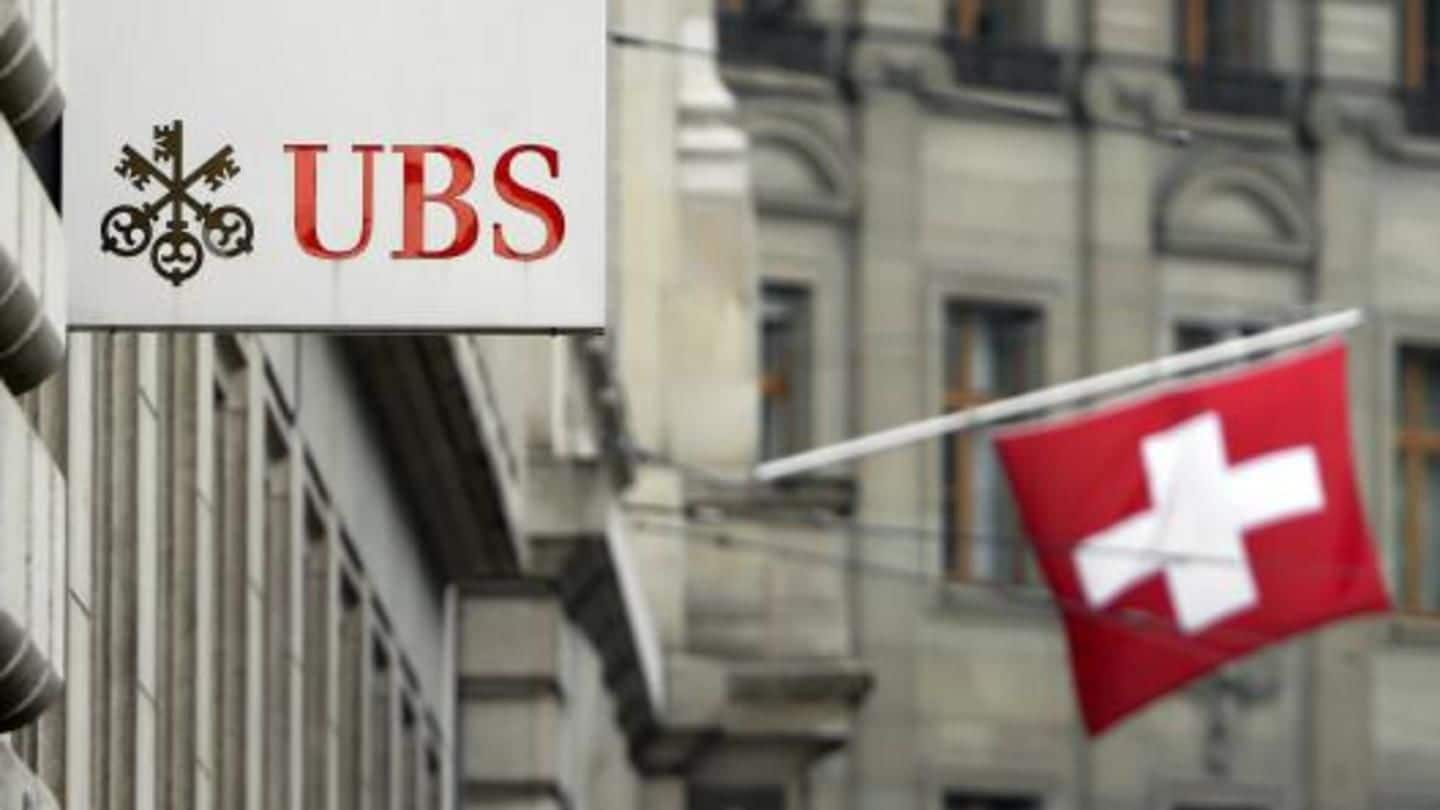 Showing an extreme reverse trend, money held by Indians in Swiss banks increased a whopping 50.2% to Rs. 7,000cr in 2017, putting into doubt impact of the government's fight against black money. For the three preceding years, it had consistently showed a decline. This is the third increase since an all-time high of Rs. 23,000cr in 2006, after 2011 (12%) and 2013 (43%).
Increase in all categories after decline in previous years
According to the Swiss National Bank (SNB), funds held by Indians directly with Swiss banks rose to Rs. 6,891r in 2017, while wealth held through fiduciaries or managers increased to Rs. 112cr. This includes Rs. 3,200cr in customer deposits, Rs. 1,050cr in other banks and Rs. 2,640cr in 'other liabilities,' like securities. This doesn't include money held in names of entities from different countries.
A stark reversal in preceding trends
The latest details show a reversal of trends. In 2014, money held by Indians in Swiss banks had fallen 10%,and then another one-third to Rs. 8,000cr in 2015. In 2016, it had declined 45% to Rs. 4,500cr. However, total assets of Swiss banks in India, excluding tangible assets like real estate, fell 18% in 2017 in the second consecutive decline.
Comparing Indians' holdings with other countries
Meanwhile, money held by Pakistani nationals in Swiss banks fell over 21% to a record low of Rs. 7,700cr. However, their total wealth still remains above that of Indians. In 2016, Pakistani holdings fell 6% to Rs. 9,500cr. The previous year, it had risen 16%. Total funds held by all foreigners in Swiss banks rose 3% to Rs. 100L crore.
India and Switzerland ratified automatic information exchange last year
Last June, Switzerland ratified the Automatic Exchange of Information (AEOI) with India and 40 other jurisdictions, which facilitates swift exchange of details on suspected black money. The convention's member countries would receive data on tax matters every year without raising special requests. At the same time, the convention seeks a stringent adherence to privacy and data protection.
In India, I-T department attaches assets worth Rs. 4,300cr
Meanwhile in India, since enacting stringent laws on benami properties in November'16, the Income Tax (I-T) department has attached more than 1,500 such assets collectively worth Rs. 4,300cr. Mumbai and Jaipur top the list, with over 200 benami properties in each city. At 30, Patna saw the least cases, followed by Lucknow (50). However, failure to set up an Adjudicating Authority has created obstacles.
You could earn Rs. 5cr by flagging such properties
To make its work easier, the department announced the Benami Transactions Informants Reward Scheme, under which one earn up to Rs. 5cr by informing the department about benami transactions. The I-T Informants Reward Scheme has also been amended: now a person can get rewards of up to Rs. 50L for specific information on substantial tax evasion under the Income Tax Act, 1961.