Jack Dorsey pleads ignorance about Brahmanical patriarchy; wants FIR quashed
Jack Dorsey pleads ignorance about Brahmanical patriarchy; wants FIR quashed
Written by
Shiladitya Ray
Dec 12, 2018, 07:41 pm
4 min read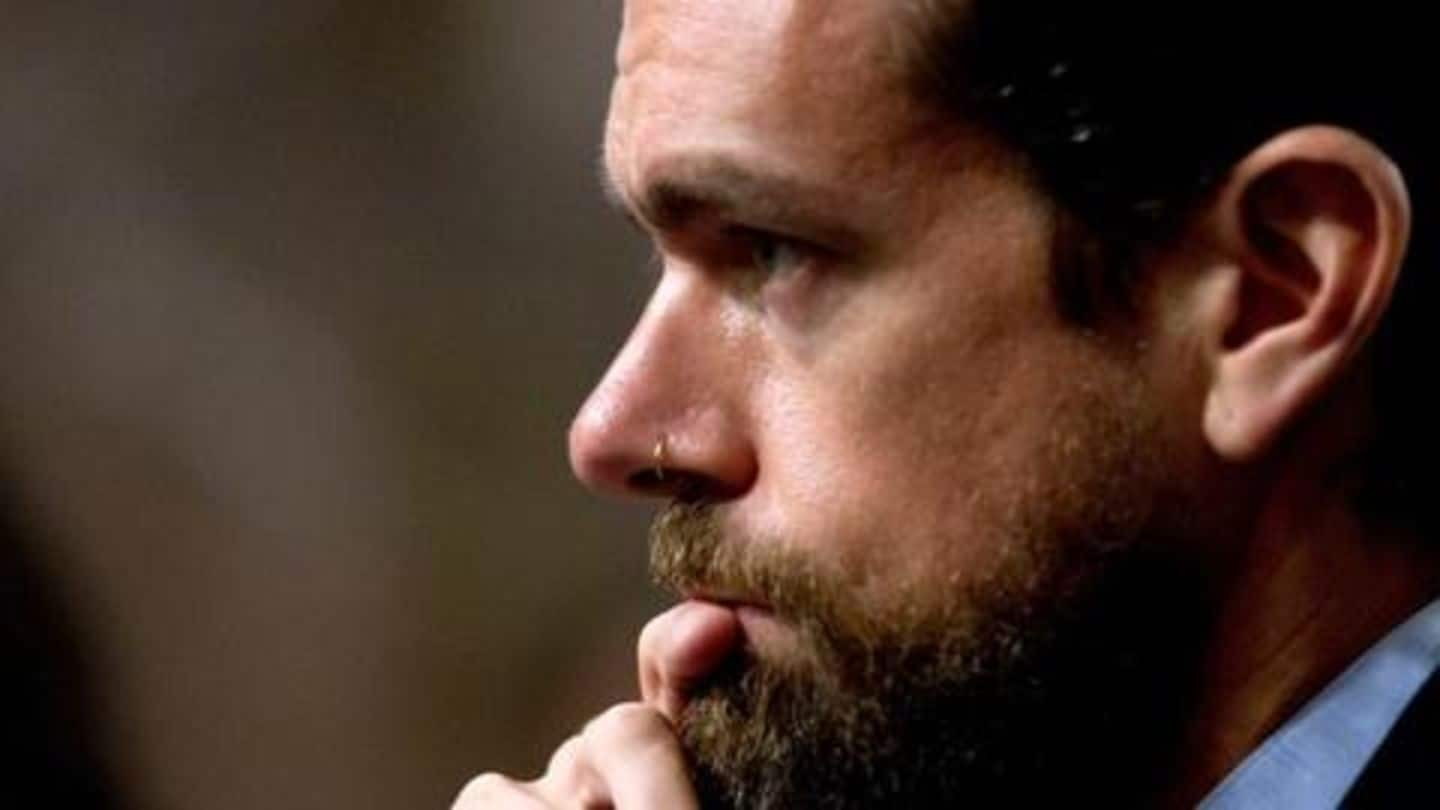 In the latest development in the 'Smash Brahmanical Patriarchy' controversy involving Jack Dorsey, the Twitter CEO has pleaded ignorance, and has asked the Rajasthan High Court to quash an FIR against him. Dorsey had come under fire in India for holding the aforementioned placard, and has come under fire again now over his ignorance about the plight of Rohingya Muslims in Myanmar. Here's more.
The origins of the 'Smash Brahmanical Patriarchy' controversy
During his recent visit to India, Dorsey had met a group of women journalists in a closed-door discussion about how Indians experience Twitter. However, Dorsey came under harsh criticism soon after, when one of the journalists uploaded a photo of the Twitter CEO holding a placard that read 'Smash Brahmanical Patriarchy'. The photo quickly went viral in India, and many lashed out at Dorsey.
An FIR was registered against Dorsey under multiple charges
Subsequently, a complaint was filed before a magistrate, and an FIR was then lodged against the Twitter CEO under charges of defamation, creating hatred between religions or communities, insulting religious beliefs etc. Faced with legal action, Dorsey then moved the Rajasthan High Court, seeking a quash on the proceedings. He said that he held up the banner "innocently", and was unaware of its meaning.
What Dorsey said in his petition to the Rajasthan HC
"The petitioner is unaware of the history and complexity of the caste system in India. He has no idea, whatsoever, as to what connotation the expression 'Brahmanical Patriarchy' has, and does not subscribe to the views that Brahmins are a patriarchal community," stated Dorsey's petition.
Dorsey asserts that he was not complicit in the act
Dorsey's petition further stated that he did not understand the "full and complex meaning" of the placard. He added that he had not published the photo in the first place, and had neither re-tweeted it, and was hence not complicit in the act. The Twitter CEO maintained that he was not responsible for the publication of the photo, and its implications.
Ignorance comes back to haunt Dorsey again
Yet, ignorance has come back to haunt Dorsey yet again. Over the weekend, Dorsey told his followers about his blissful experience in Myanmar, where he had gone for a 10-day birthday trip to practice the Buddhist meditation practice of vipassana. The Twitter CEO described his experience in Myanmar in detail, but did not, even once, mention the plight of the Rohingya Muslims there.
The plight of thousands of Rohingyas escaped Dorsey's notice
In a series of tweets, Dorsey told his followers that Myanmar was an "absolutely beautiful country". He detailed his meditation routine, the variations in his heart rate, and even detailed the number of times he was bitten by mosquitoes. However, the fact that over 720,000 of Rohingya Muslims had to flee Myanmar in the face of a state-sponsored ethic cleansing campaign escaped his notice.
Dorsey's silence invited harsh criticism from netizens
Critics were quick to latch on. Aware netizens quickly called out Dorsey for being "tone deaf" and ignorant about social issues. In response, Dorsey took to Twitter to explain that he was aware of the violence against Rohingyas, and that his visit to Myanmar was not an endorsement of ethnic violence. However, he added that he could have "acknowledged" that he didn't "know enough".
Dorsey defends himself against criticism
I'm aware of the human rights atrocities and suffering in Myanmar. I don't view visiting, practicing, or talking with the people, as endorsement. I didn't intend to diminish by not raising the issue, but could have acknowledged that I don't know enough and need to learn more.

— jack (@jack) December 11, 2018
'Aware but silent' is no defense at all
Considering that Dorsey runs one of the world's largest social media networks, greater social responsibility is expected. While Dorsey's India (mis)adventure was perhaps a case of pure ignorance, this is different. The fact that he was "aware" of the atrocities against Rohingyas, but did not speak up about it, seems to be a case of misplaced priorities and conscious silence - one that's simply inexcusable.