Pakistan foreign minister Khawaja Asif sacked as Member of Parliament
Pakistan foreign minister Khawaja Asif sacked as Member of Parliament
Apr 26, 2018, 04:22 pm
2 min read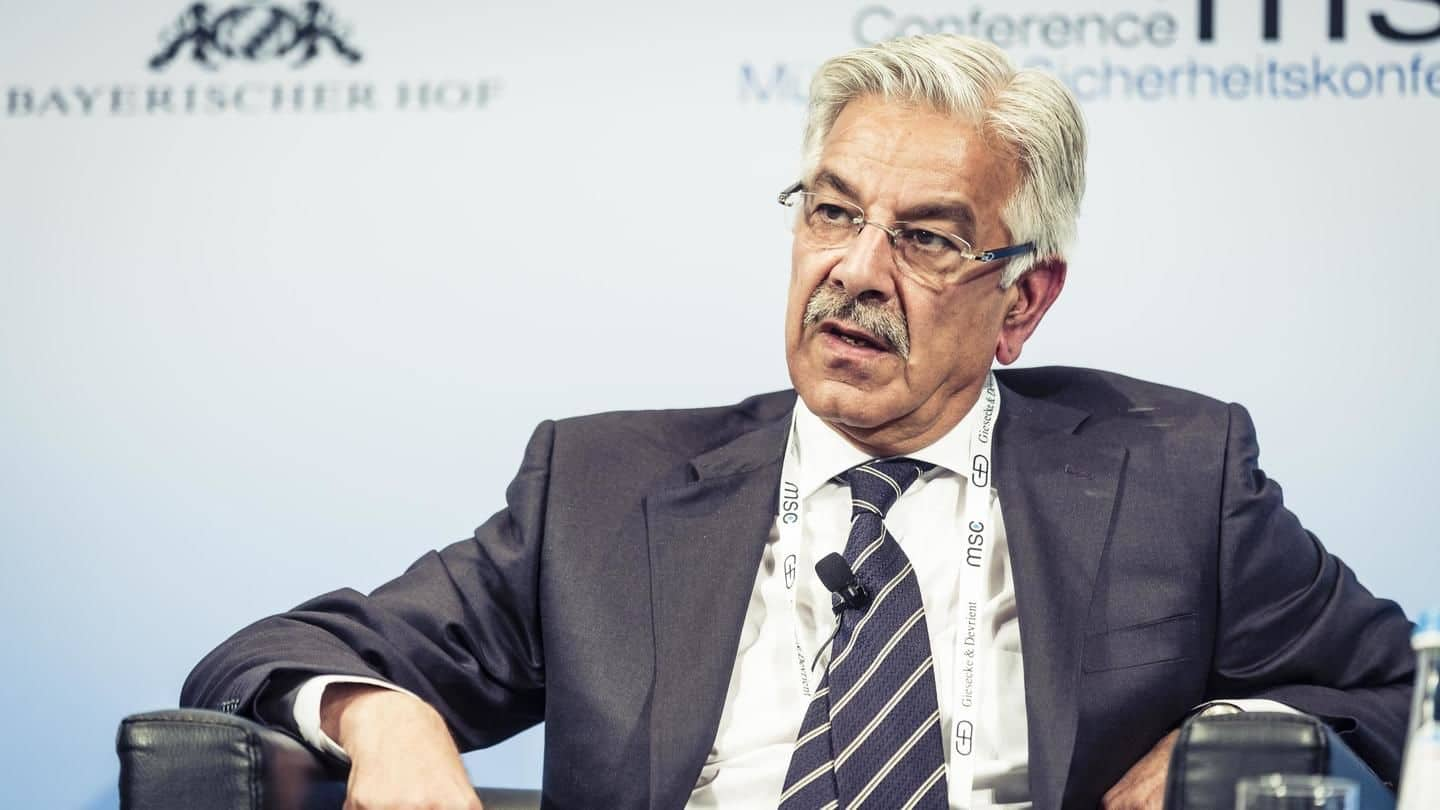 In an unprecedented turn of events, Khawaja Asif, Pakistan's Foreign Minister was disqualified as a Member of Parliament by a three-member bench of the Islamabad High Court. The HC was hearing a petition filed by Usman Dar of the Pakistan Tehreek-i-Insaf (PTI) seeking Asif's disqualification for concealing facts. He alleged Asif was an Iqama holder and worked as a legal advisor for a UAE based company.
Asif versus Dar: What is the issue all about
Dar, who lost to Asif in 2013 elections, filed a petition. He sought to disqualify Asif's MP status under Sections 62 and 63 of the Constitution. He alleged Asif's employment with a foreign company violated the oath the minister took while taking office. As an employee of Mech and Elec Co. LLC (IMECL) since 2011, Asif drew 50,000 UAE Dirhams/month, Dar alleged.
Asif's future in jeopardy
Judges Athar Minallah, Aamer Farooq and Mohsin Akhtar Kayani in their judgment said Asif was unqualified to run for elections. "We declare that the Respondent [Asif] was not qualified to contest the General Election of 2013 from NA-110 as he did not fulfill the conditions described under Article 62(1)(f) of the Constitution, read with section 99(1)(f) of the Act of 1976," said the judgment.
What is written in the judgment
"The Registrar of this Court is directed to send a certified copy of this judgment to Election Commission for de-notifying Respondent as Member of National Assembly of Pakistan. A copy is also directed to be sent to the Speaker of National Assembly," read the judgment.
PTI ministers rejoice after verdict
After the judgment, many supporters of PTI shouted 'Go Nawaz Go' outside the court. Last year, Nawaz Sharif was disqualified, in the Panama Papers Case, as the Prime Minister of Pakistan after he lied about his receivable salary. A five-member bench of the Supreme Court took the decision. Khawaja Asif, however, said he would fight this case in the Supreme Court.