Porn video filmed at Myanmar's sacred Buddhist site sparks outrage
Porn video filmed at Myanmar's sacred Buddhist site sparks outrage
Written by
Siddhant Pandey
Feb 14, 2020, 06:02 pm
2 min read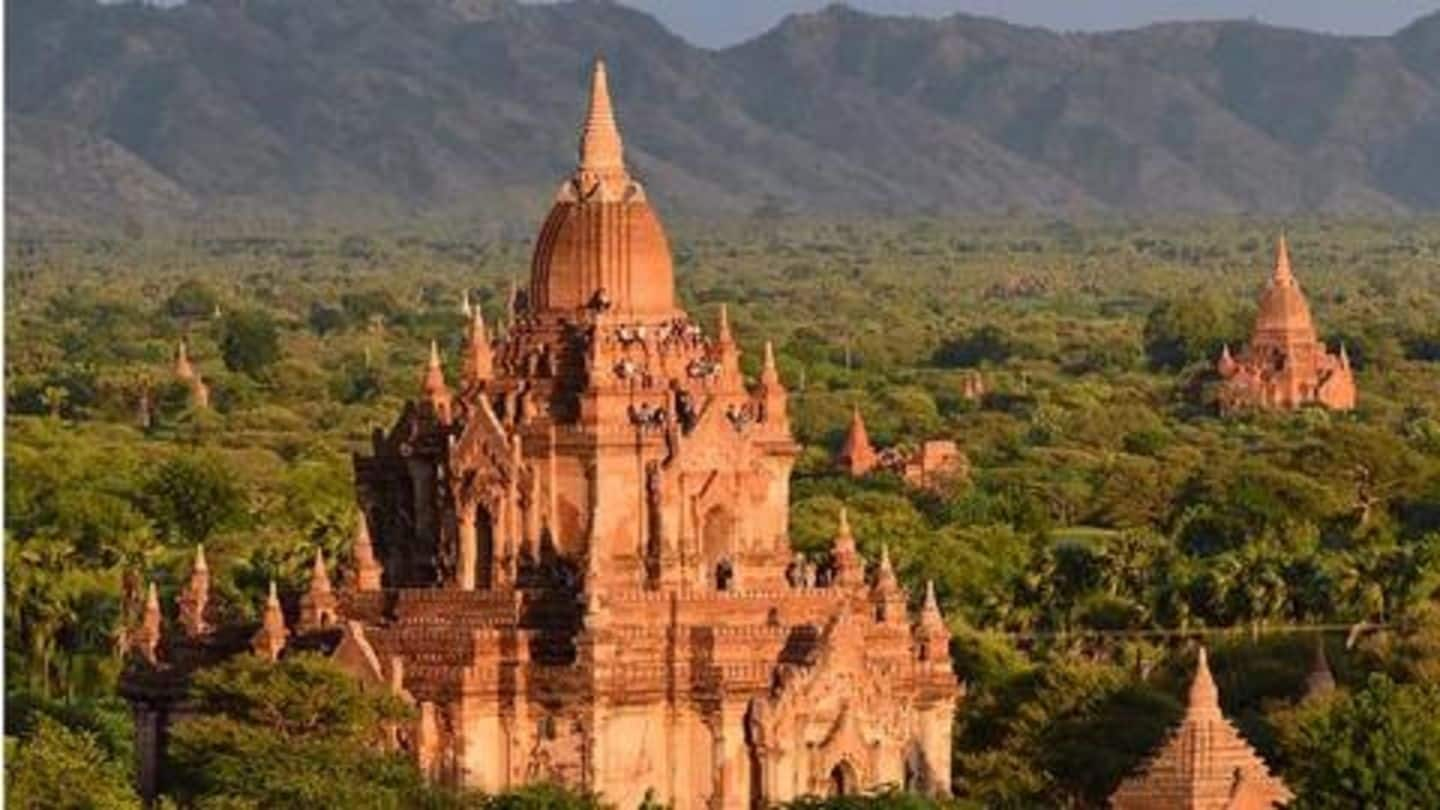 A pornographic video filmed at a sacred site in Myanmar has invited severe backlash from locals. The video was filmed at the ancient city of Bagan in Myanmar, a UNESCO World Heritage site and considered sacred among Buddhists. The site is also one of Myanmar's most popular tourist spots. The development has raised concerns about negligent security in Bagan. Here are more details.
Video has 2.9 lakh views, 70% dislikes
In the 12-minute video, the couple is seen having sex outdoors. When the camera pans, the pagodas in Bagan can be seen. The video was uploaded to PornHub by amateur pornstars describing themselves as a 23-year-old Italian couple. The video was posted under the account 'YeeesYeeesYeees' which has 81.7k subscribers. As of Friday, the video had 2.9 lakh views and around 70% 'dislikes'.
'Our Bagan pagodas are the Holy Land!'
Although the video was posted over two months ago, it has only gained attention in recent days. The couple's naked antics at Myanmar's hallowed grounds have urged some to even demand action against the couple. Mg Khin Gyi wrote on Facebook, "Our Bagan Pagoda are The Holy Land !! This isn't a place for Sexual Activities and business for Porn Sites."
According to Agence France-Presse, Tun Tun Naing, the Managing Director of a tour company called New Fantastic Asia, raised questions about the "negligent" security at Bagan. Naing also called for action against the incident. Union of Myanmar Travel Association Chairperson Myo Yee said the video was bad news, especially with tourism taking a hit amid a coronavirus outbreak.