Pakistan: Nawaz Sharif given seven-year prison term for corruption
Pakistan: Nawaz Sharif given seven-year prison term for corruption
Written by
Shiladitya Ray
Dec 24, 2018, 04:20 pm
2 min read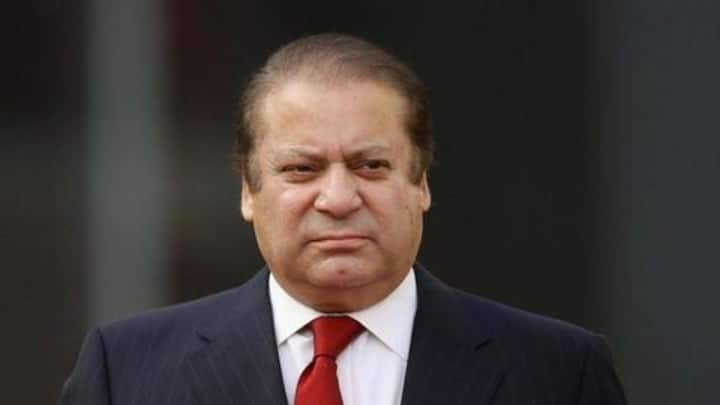 Former Pakistan Prime Minister Nawaz Sharif has been sentenced to prison for seven years by an anti-corruption court in Pakistan. The deposed Prime Minister was being investigated in two cases for corruption - the Al-Azizia Steel Mills case and the Flagship Investment case. While he was acquitted in the Flagship case, the court found him guilty of corruption in the Al-Azizia case. Here's more.
Sharif has been slapped with a $25mn fine
Apart from convicting Sharif in the Al-Azizia case, the anti-corruption court also slapped a fine of $25mn on the ousted Prime Minister. Shortly after the court judgement, Pakistan's National Accountability Bureau (NAB) took Sharif into custody. Meanwhile, Sharif's two sons - Hassan Nawaz and Hussain Nawaz - were declared absconders in the Al-Azizia case.
PML-N to protest; govt not taking any chances
Reacting to the verdict, Sharif's party, the PML-N, said that the former Prime Minister had been wrongly convicted, and that the party would stage demonstrations to protest against Sharif's conviction. However, the Imran Khan-led Pakistan government isn't taking any chances over the possibility of unrest. While security was already tight ahead of the verdict, the government will deploy an additional 1,400 police personnel.
An overview of corruption cases against Sharif
The accountability court, in August 2017 had first indicted Sharif for holding assets much beyond his known sources of income. Subsequently, three cases - Avenfield properties case, Flagship Investment case, and Al-Azizia Steel Mills case - were opened by the NAB against Sharif, shortly after the Pakistan Supreme Court removed Sharif from office.
Sharif has appeared in court 78 times for the hearings
Earlier this year, Sharif was sentenced to 10 years in prison after the anti-corruption court found him guilty in the Avenfield properties case. However, the court had, on December 19, reserved its verdict on the Flagship Investment case and the Al-Azizia case. Over the course of the court hearings, Sharif has appeared in court at least 78 times.