Partial US government shutdown to last through Christmas
Partial US government shutdown to last through Christmas
Written by
Shiladitya Ray
Dec 23, 2018, 04:05 pm
3 min read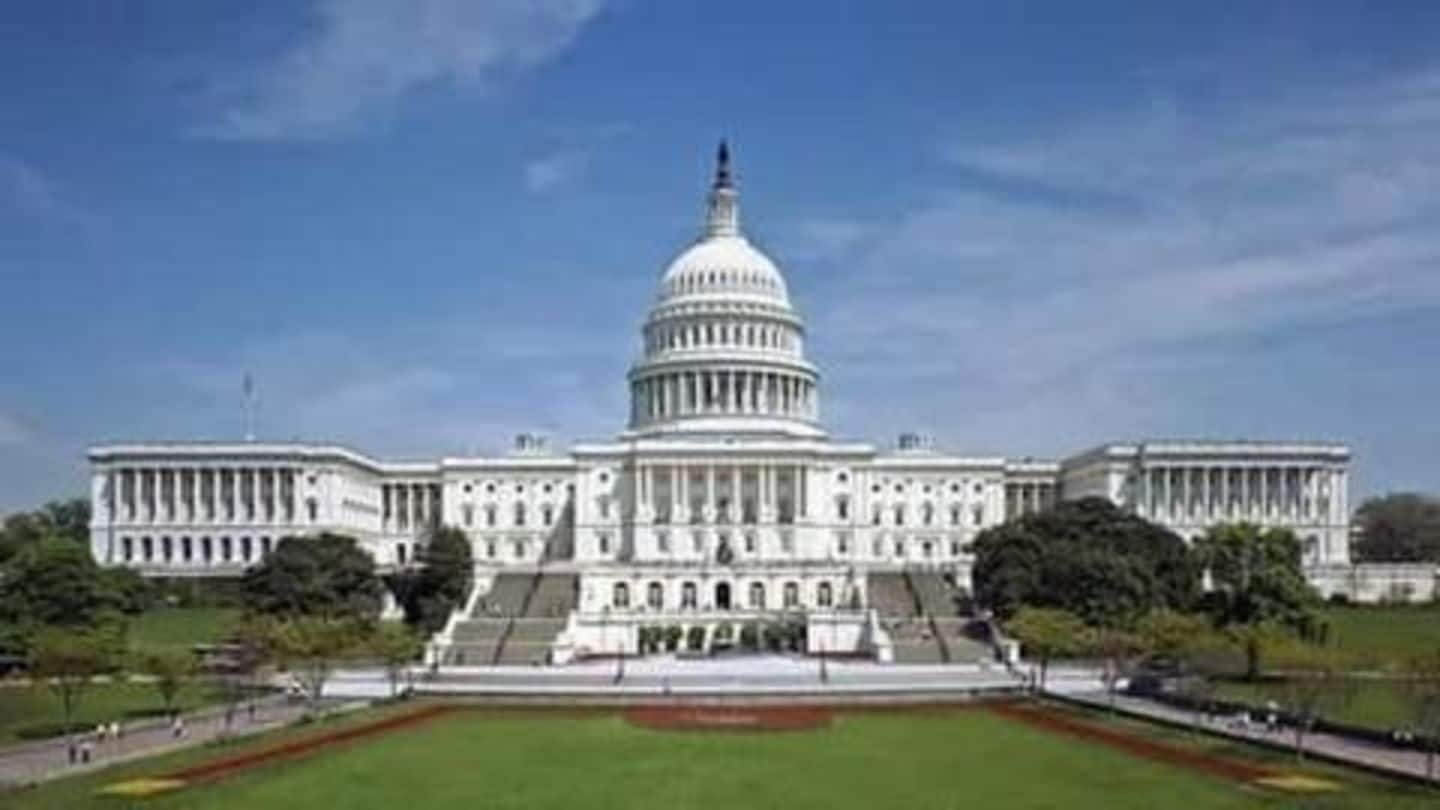 It seems like the partial US government shutdown is set to last through Christmas. After several US agencies ceased operations at 12.01am on Saturday, US time, the Congress met later in the day to find a solution. However, the Congress remains divided on funding for US President Donald Trump's border wall, and no funding deal is in sight. Here are the details.
The impasse that led to the shutdown
The disagreement over a new funding agreement stemmed from President Trump's demand that his proposed border wall be given funding. Trump demanded that $5bn be allocated for the construction of the wall, but faced staunch opposition from the Democrats. This impasse led to the House being adjourned on Friday without reaching a deal, thereby leading to a partial government shutdown. This marked the third government shutdown of 2018.
Government to remain shut till at least December 27
Subsequently, the House of Representatives and the US Senate met again on Saturday to find a solution, but no agreement could be reached before both houses of the Congress were adjourned. As it stands, no more voting is expected till December 27, and thus, the shutdown is expected to last through the Christmas break.
Trump announces that he's forfeiting his Christmas vacation plans
I will not be going to Florida because of the Shutdown - Staying in the White House! #MAGA

— Donald J. Trump (@realDonaldTrump) December 22, 2018
A quarter of the government doesn't have funding
As it stands, around three-quarters of the government, including vital services and government agencies like the military and the Department of Health and Human Services are fully funded till September 2019. However, the remaining quarter of the government could face disruption, and hundreds of thousands of federal employees will see their jobs getting disrupted.
All essential services will continue, regardless of funding
Essential services, even those that have not been funded yet, will continue to function so there should be no disruption when it comes to day-to-day lives of Americans. However, essential agencies who have not been funded yet, like the departments of Justice, Homeland Security etc., will see their employees having to work without pay till such time a new funding agreement is reached.
Non-essential services are likely to be shuttered
Non-essential government services, however, might cease to function. This means that many iconic tourist attractions like national parks, museums, and even the iconic Washington Monument will be forced to shutdown till such time a new funding agreement is reached. Understandably, this might come as a big disappointment to many, especially those who had planned outings to these places for the holiday season.
The partial government shutdown in numbers
In terms of numbers, over 420,000 federal employees deemed essential for the functioning of the government will continue to work without pay, including 41,000 law enforcement officers and 150,000 Homeland Security employees. However, more than 380,000 federal employees, including NASA, Commerce department, Housing and Urban development, Internal Revenue Service, and National Park Service employees, will be 'furloughed' or barred from doing work.
Since 1976, the US government has shut down 21 times
Including the three 2018 shutdowns, there have been 21 shutdowns since 1976, when the Congressional Budget and Impoundment Control Act was introduced to establish the budget process. However, only three are considered significant, two during the Bill Clinton regime and one during Obama's regime. The longest was in December 1995, when it lasted for 21 days. The Obama-era shutdown lasted for 16 days.