Trump-Kim summit: Pyongyang facing "historic turning point", says state media
Trump-Kim summit: Pyongyang facing "historic turning point", says state media
Written by
Shiladitya Ray
Feb 18, 2019, 03:45 pm
3 min read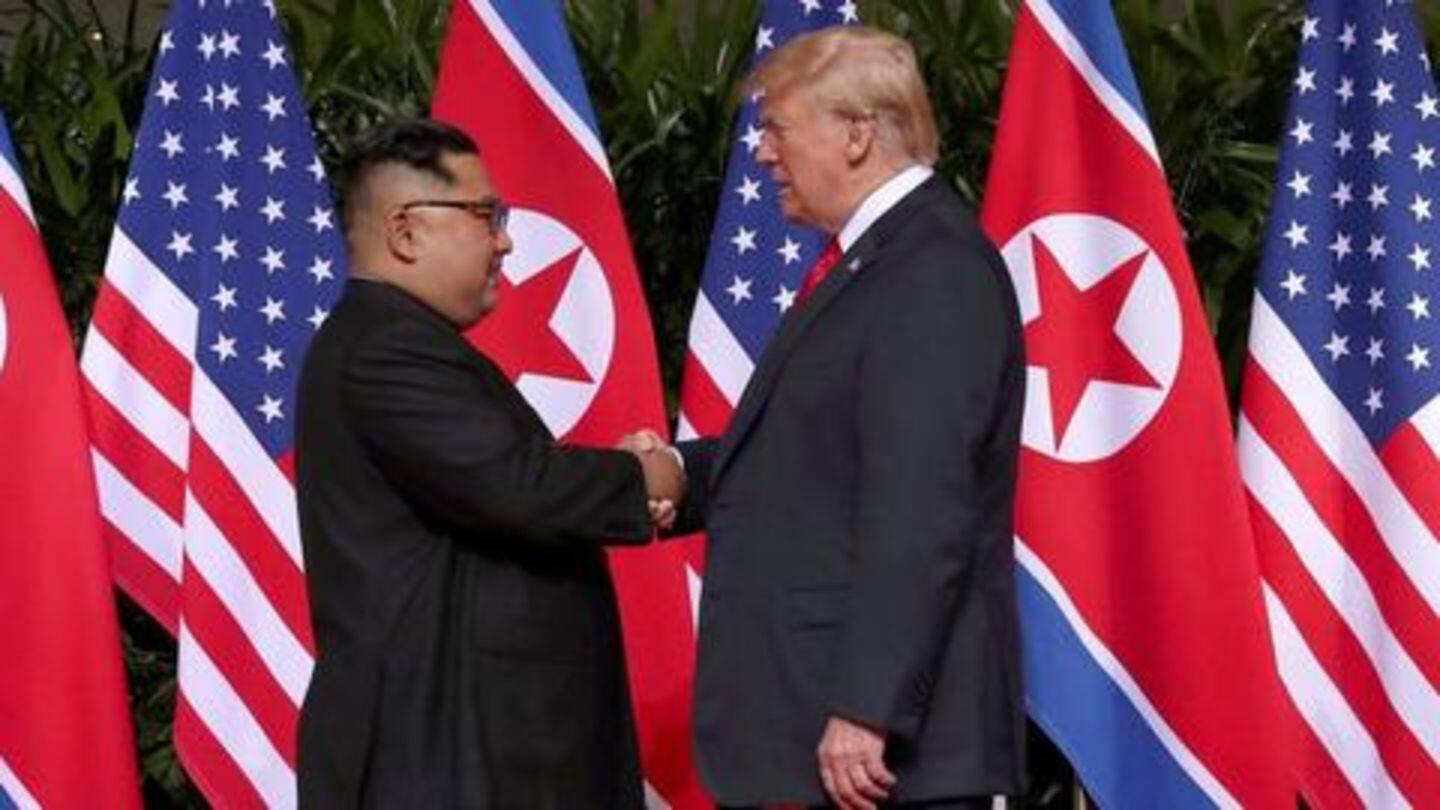 On Monday, North Korean state media announced that the country was approaching a "significant, historic turning point", referring to the highly anticipated second meeting between Supreme Leader Kim Jong-un and US President Donald Trump. President Trump had announced the summit during his State of the Union address earlier, and it will take place on February 27-28 in Vietnam's capital, Hanoi. Here are the details.
A decisive moment is approaching for North Korea
"It is time for us to tighten our shoe strings and run fast, looking for a higher goal as we face this decisive moment. Our country is facing a significant, historic turning point," North Korean state media said on Monday.
President Trump has praised Kim ahead of the summit
After he announced the second summit during the State of the Union address, President Trump has made several comments praising the North Korean leader. Earlier this month, the President tweeted that North Korea would become a "great Economic Powerhouse" under the able leadership of Kim. President Trump had also added that he was aware of how "capable" Kim is.
North Korea, meanwhile, has called for patriotism, economy-boosting efforts
North Korea, for its part, has issued statements through its official media channels, urging North Koreans to make greater efforts to boost the country's economy. The ruling party's official newspaper, Rodong Sinmun, has also called for a "nation-first" attitude among North Koreans, and have urged them to demonstrate their patriotism by producing world-class products at the workplace.
How the first meeting had gone between the two
President Trump and Kim had met for the first time in Singapore in June 2018, and both leaders had expressed satisfaction. When asked about how the meeting went, President Trump had replied in the positive, saying, "Very, very good." Kim, for his part, said, "We overcame all kinds of scepticism and speculations about this summit and I believe this is good for peace."
The first Trump-Kim meeting was a historic one
The meeting between the two leaders in Singapore on June 12, 2018, marked the first meeting between a North Korean Supreme Leader and a sitting US President.
The second meeting is expected to focus on US sanctions
For their second summit, the emphasis is expected to be on the US' economic sanctions on North Korea, and whether the US will offer to lift some of the sanctions that it has imposed on the country, in return for concrete steps by Pyongyang towards denuclearization. The lifting of sanctions would go a long way in furthering Kim's economic ambitions for North Korea.