Pakistan showcases Gwadar as investment-destination. Will anyone invest in "climate-of-fear"?
Pakistan showcases Gwadar as investment-destination. Will anyone invest in "climate-of-fear"?
Written by
Ramya Patelkhana
Feb 28, 2018, 08:15 am
3 min read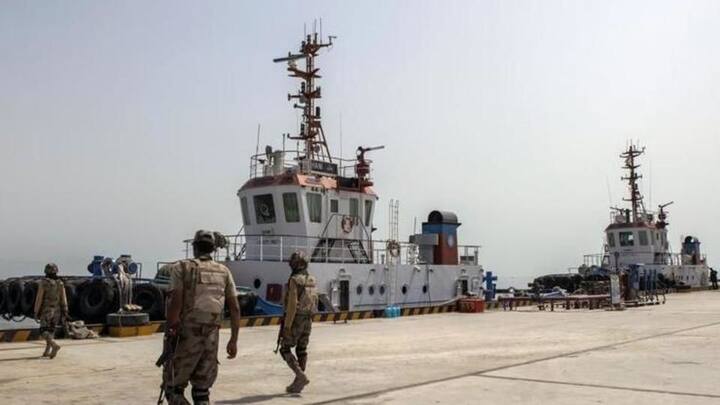 Pakistan organized "Gwadar Expo" last month to showcase China's One Belt One Road project in Gwadar, the "crux" of China-Pakistan Economic Corridor. There were 8,000 attendees, including foreign diplomats, business-representatives, and entrepreneurs. Pakistan showcased Gwadar as an investment-location; what caught the eye of investors were the heavily-guarded hotel lobbies and armed-forces patrolling roads, which exposed security threats rather than investment opportunities. Here's more.
Beijing's interest: Gwadar gives China access to Arabian Sea
Pakistan and China jointly organized the international expo for the first time in an attempt to showcase the Gwadar Port as an emerging global business hub. However, some investors feel Balochistan's Gwadar cannot become an investment destination owing to the security challenges there. "Nobody will come and invest in this climate of fear," said Muhammad Zafar Paracha, Director at MoneyGram International's Pakistani partner.
Gwadar, not a normal investment location: An expert
"It (Gwadar) doesn't feel like a normal investment location or an enabling business environment if that level of protection needs to be provided," said a transatlantic expert, Andrew Small, who visited the city. He even wrote "The China-Pakistan Axis" a book on Pakistan-China relations.
Questions about Gwadar's prospects amid heavy security
Pakistani Government is keen to showcase Gwadar's commercial viability to gain ahead of the national elections in July. However, Gwadar is an insurgency-ridden region; most of Balochistan itself is "off limits" for outsiders, except the Chinese, which raises questions over Gwadar's prospects as a business hub. Even Pakistan authorities deployed over 15,000 special security personnel in Gwadar to secure China's over $50bn-worth infrastructure projects.
China becomes "increasingly" vocal about security threats in Pakistan
Meanwhile, China is also concerned about the growing security risks in Pakistan. In fact, China's embassy in Islamabad even warned of "imminent terror attacks" on Chinese targets in Dec'17. China rapped Pakistan on safety measures earlier to ensure the security of its citizens after a Chinese national was shot dead in China. China also withdrew objections to FATF's resolution to grey-list Pakistan for terror-financing.
Security situation improved in Balochistan, claims Pakistani PM
However, defending Pakistan, the country's Prime Minister Shahid Khaqan Abbasi said things are much better in Balochistan. He said, "The security situation has significantly improved. It's our commitment to the Chinese companies or other investors coming there to provide security."
Concerns about security in Balochistan province
Security challenges in Balochistan arise from the "long-standing grievances" of locals, the Baloch, who reportedly suffer discrimination in almost every field by other Pakistanis. Also, terror attacks have killed over 2,600 people in Balochistan since 2003. Locals claim others "plunder" their natural resources and give back very little to Balochistan. Despite China's entry into Pakistan's least-populated province, locals get nothing; not even jobs.
Challenges to Pakistan's ambitions to have Chinese enterprises in country
Former South Asian Affairs Director at US National Security Council, Joshua White, stated, "The main challenges (to Pakistan)...are posed by the security risks of sustaining a large Chinese presence in Balochistan." He added China has already made its concerns about its citizens' safety clear. So, any kidnappings or attacks "could constrain the ambitions of China's state-owned enterprises operating in the area (Balochistan province)."