Pakistan: Sharif's sons Hassan, Hussain blacklisted by authorities; passports blocked
Pakistan: Sharif's sons Hassan, Hussain blacklisted by authorities; passports blocked
Aug 08, 2018, 06:29 pm
2 min read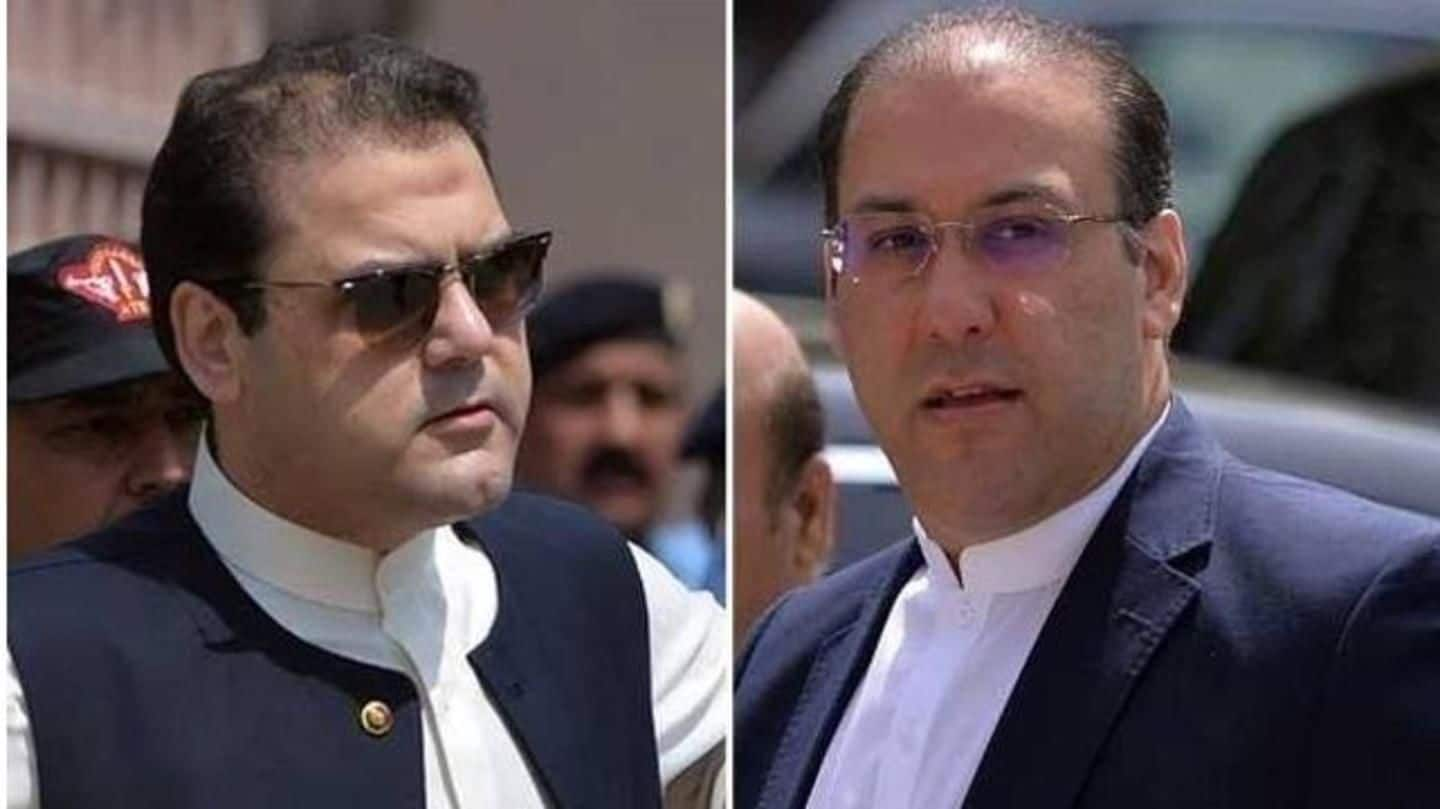 Pakistan's deposed PM Nawaz Sharif's sons, Hassan and Hussain, have been placed on the blacklist by authorities, barring them from traveling on their Pakistani passports. Sharif's sons, who live in London, were declared as absconders by a court after they failed to appear in any of the three corruption cases lodged against them along with Sharif after a Supreme Court decision in Jul'17.
Pak's anti-corruption body requested for blacklisting and blocking passports
The anti-corruption body National Accountability Bureau (NAB) has requested for the names of Hassan and Hussain to be placed on the Exit Control List on which the caretaker cabinet has not passed a decision, Geo News reported. The NAB made another request to the Immigration and Passport Directorate after which their passports were blocked and names placed on the blacklist, the report said.
Accountability court had issued non-bailable arrest warrants against the duo
Last week, the Federal Investigation Agency approached Interpol seeking issuance of Red Corner Notices against the duo. An accountability court has issued warrants in the Avenfield Reference case and ordered to immediately produce them before it. The court also issued non-bailable arrest warrants against them.
Sharif was disqualified as PM in Jul'17 by the SC following a challenge to his office by cricketer-turned-politician Imran Khan on the basis of publication of the Panama Papers, which alleged that the Sharif family stashed away assets in London through offshore companies Nescoll and Nelson. The companies are owned by Hussain. Assets in question are four expensive flats in London worth over £200mn.
10 years' imprisonment for Sharif, 7 years for daughter Maryam
Hussain admitted ownership of the flats but denied that they were purchased through corruption money. Last month, the court sentenced former Prime Minister Sharif to 10 years in prison, his daughter Maryam to seven, and son-in-law Captain (retired) Safdar to one year in prison. The court also imposed a fine of £8 million on Sharif and £2 million on Maryam.