Our money, not aid: Pakistan tells US after $300mn canceled
Our money, not aid: Pakistan tells US after $300mn canceled
Sep 03, 2018, 06:16 pm
2 min read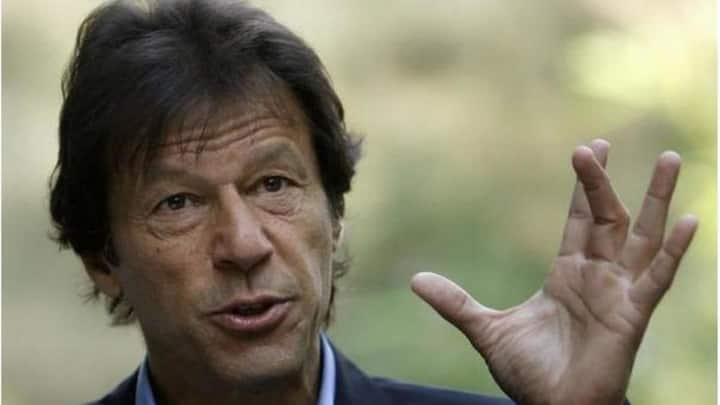 In a counter to the United States, Pakistan on Sunday said the $300 million (which was canceled) wasn't an aid but reimbursement that should be paid. Notably, the Pentagon canceled the fund to Islamabad over its failure to tackle militancy. But, Foreign Minister Shah Mehmood Qureshi said the money was used in their war against terrorism. Qureshi said the US should return the money.
We used money to fight terrorism, says Qureshi
"It is neither aid nor assistance - it is money Pakistan spent from its resources against militants and in war against terrorism. This is money they (US) are supposed to reimburse, but now either they are not willing or unable to pay back," Qureshi said.
Qureshi hopes Pompeo's visit will revive 'non-existent' ties
Notably, the announcement of fund cancelation and Pakistan's response come ahead of a crucial visit of US Secretary of State, Mike Pompeo. He will be accompanied by military chief General Joseph Dunford to a trip to Islamabad on Wednesday. Qureshi hoped the 'non-existent' ties between US and Pakistan may get new direction after Pompeo's visit. He said they will present their point of view.
For broken ties, Qureshi puts blame on Nawaz Sharif government
Further, Qureshi blamed the previous Nawaz Sharif government for the poor ties. He said the current Pakistan Tehreek-e-Insaf government, led by Prime Minister Imran Khan, will work towards improving the ties. Since he took office, President Donald Trump has taken a tough stand towards Pakistan. He unveiled a new South Asia policy, last year, and asked Pakistan to take action against terror groups.
We helped but got only lies, Trump said once
In January, Trump said the US always helped Pakistan, but in return got only lies and deceit. Earlier, Congress stripped Pakistan of $500 million in CSF, and the latest cancelation brought the total to $800 million. According to Trump administration, Pakistan has been providing safe haven to militants who are waging a 17-year-old war in Afghanistan. This charge has been denied by Pakistan.
Separately, Pakistan minister says US decision is to appease India
Giving his views on this issue, Pakistani senator Mushahid Hussain tweeted, US decision was a 'sop to India', and it will undermine the visit of Pompeo. Further, he said this was done to strengthen a front against China. He called China, Pakistan's 'best friend'.