Amid forced conversions, Pakistan PM promises to help Sikh pilgrims
Amid forced conversions, Pakistan PM promises to help Sikh pilgrims
Written by
Siddhant Pandey
Sep 03, 2019, 07:05 pm
3 min read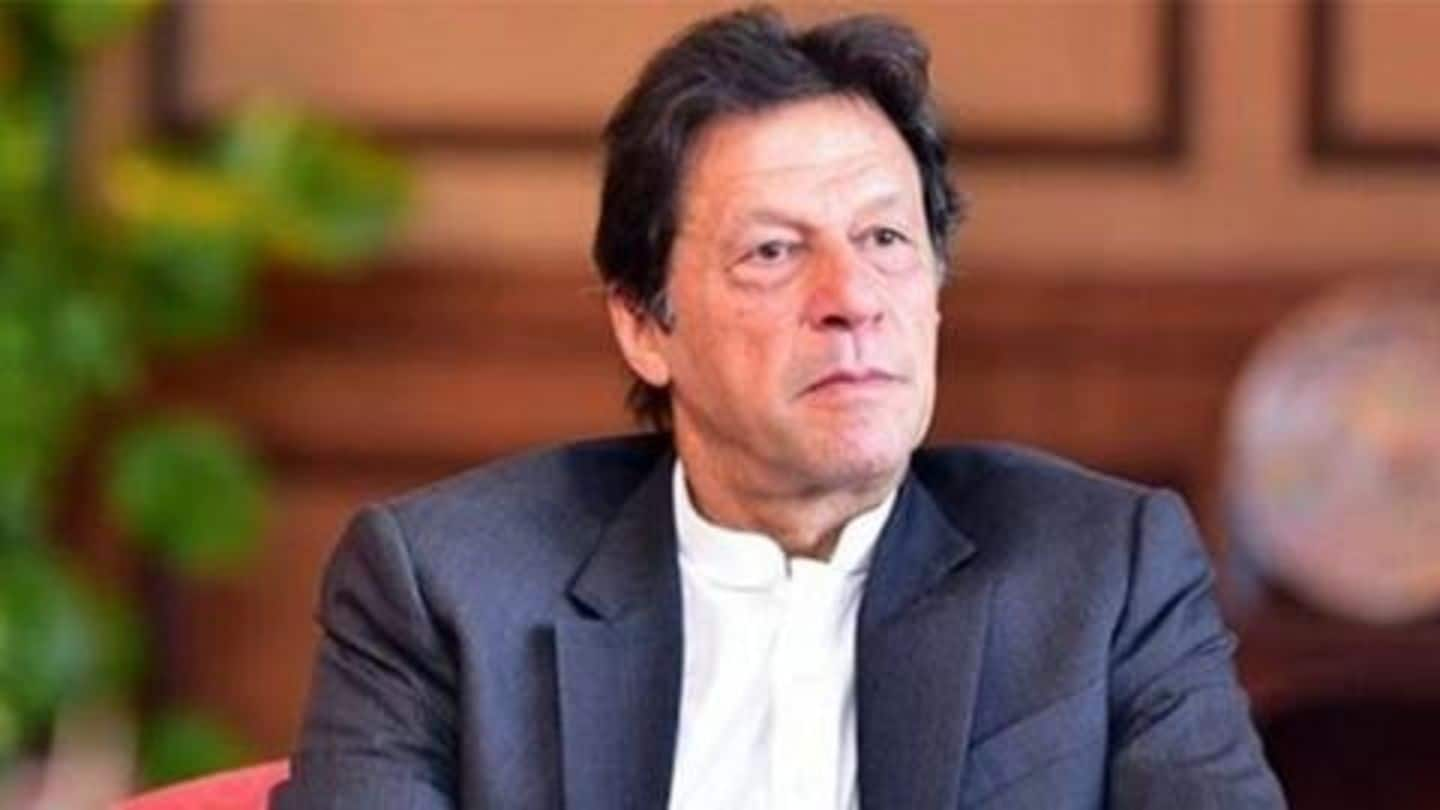 After reports of forced conversions of women from minority religious groups in Pakistan surfaced, PM Imran Khan announced yesterday that his government would facilitate pilgrimage to Kartarpur and Nankana Sahib Gurdwaras for the 550th birth anniversary of Guru Nanak Dev. "This is not a favor. This was our duty," Khan said at the International Sikh Convention at the Governor House in Islamabad.
"Promised to make access for Sikh pilgrims easy"
"Kartarpur and Nankana Sahib are as holy for Sikhs as Mecca and Madina are for Muslims. I promised to make access for Sikh pilgrims as easy as possible," Khan said in his address, in an apparent bid to woo the Sikh community. This comes after reports emerged that 19-year-old Sikh woman, Jagjit Kaur, and a Hindu woman, Renuka Kumari, were forcibly converted to Islam.
Kaur's family claimed she was abducted from home, forcibly converted
Notably, last week, Kaur's family alleged that the 19-year-old was abducted from their home, forcibly converted to Islam, and married to one Mohammad Hassan. In a viral video, Kaur however said that she converted willingly to marry Hassan. The man's family also echoed the narrative, and blamed Sikhs for making it an issue. Kaur's family had requested the PM and Army chief for help.
Kaur asserted in court that she wasn't forced into marriage
On the contrary, Kaur approached the Lahore High Court, asserting that she married on her own free will. She was sent to Darul Aman shelter home. Furthermore, Punjab Governor Chaudhary Muhammad Sarwar said Kaur had refused to return home, citing a threat to her life.
After Kaur, a Hindu student abducted from college, forcibly converted
After Kaur's incident came to light, reports suggested that another woman, Renuka Kumari, was also abducted and forcibly converted to Islam. Reportedly, Kumari was abducted from her college in Sukkur in Sindh province. The two incidents have sparked a furore in Pakistan, where thousands of Hindus took to the streets to protest, and have even invited backlash from Indian politicians.
Forced conversions of religious minorities not unheard of in Pakistan
Further, according to The Economic Times, during the recent protests in Pakistan, participants alleged that over 50 girls from religious minorities had been kidnapped, and converted in the last four months. The population of religious minority groups in Pakistan has also dropped sharply from 23% in 1947 to 3-4%, Farahnaz Ispahani noted in her book Purifying the Land of the Pure: Pakistan's Religious Minorities.