Watch: Adorable puppies steal the show at Chilean military parade
Watch: Adorable puppies steal the show at Chilean military parade
Sep 22, 2018, 12:27 am
2 min read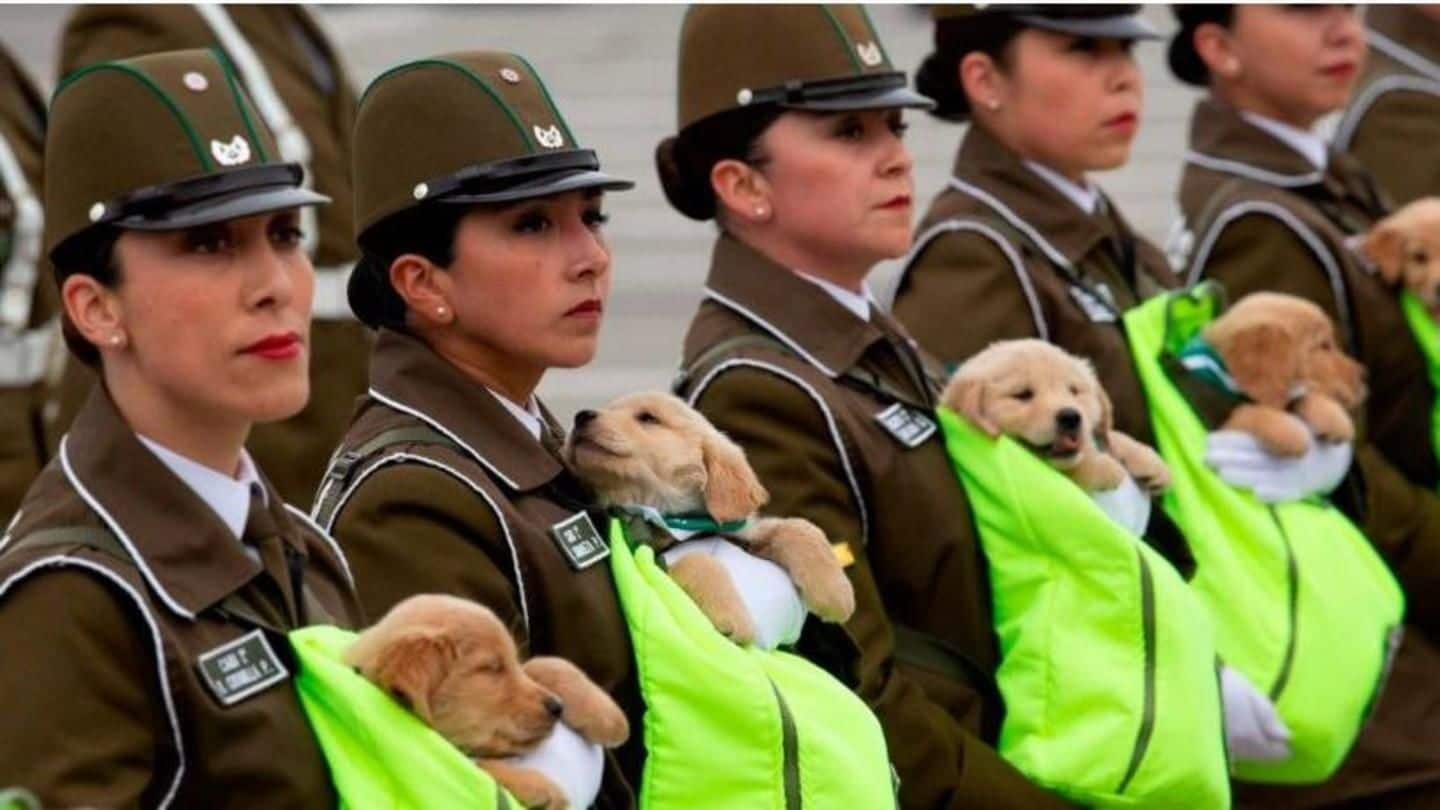 A troop of golden retriever puppies, who will grow up to serve as police dogs, captured the crowd's attention at the Chilean military parade. The adorable puppies belong to the Canine Unit of the Carabineros de Chile, the country's national police force. The little furballs not only garnered huge attention but also made it irresistible to take eyes off them.
Cutest thing you will see today
Parade was a part of Chile's Independence Day anniversary celebration
More than 9,500 troops marched in Santiago's O'Higgins Park as part of Chile's 208th Independence Day anniversary. The shaggy puppies, with their cute little noses and tongues lolling, were bouncing lightly in neon pouches wrapped across the chest of police trainers. While a few kept turning their tiny heads innocently, some were in deep doggy slumber.
The endearing pictures of the police puppers were shared by thousands, and netizens just couldn't stop "aww-ing" over the pups. One wrote, "Who's the best Chile Dog ever? Yes you are! Yes you are!" Some praised the job of the paw ones: "Police Puppers, we ALL salute you. Even those napping on the job." Is it time to join the Chilean military?