A pregnant woman was shot, police arrested her for miscarriage
A pregnant woman was shot, police arrested her for miscarriage
Written by
Siddhant Pandey
Jun 28, 2019, 01:36 pm
4 min read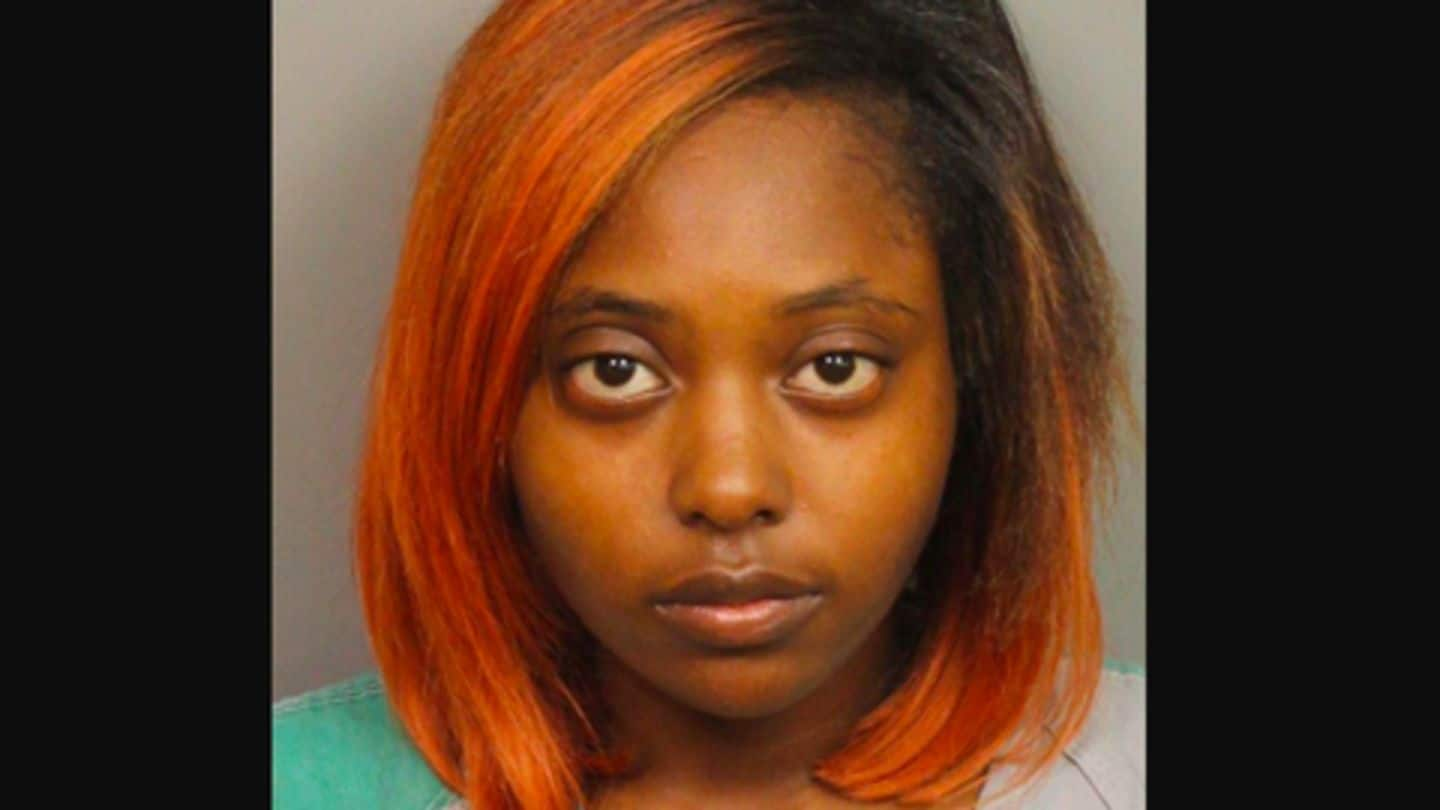 In a shocking incident, a United States woman has been charged with manslaughter after a shooting led to the death of her unborn child. Alabama resident Marshae Jones (27) was five months pregnant when she was shot by another woman. The state of Alabama has recently been in the news over a proposed law banning abortion in nearly every circumstance. Here are more details.
Jones was shot at during argument with another woman
The incident occurred in December outside Dollar General on Park Road. According to AL.com, Jones was engaged in an argument with the shooter, Ebony Jemison (23), over the father of the unborn child. Authorities claim Jones was the aggressor in the argument- a claim Jones' family denies- which led to Jemison shooting her in self-defense. The fetus died as a result of the shooting.
Jones intentionally caused death of unborn baby, say police
In April, after observing all evidence of the case, a Bessemer Cutoff grand jury indicted Jones, but refused to indict Jemison, AL.com reported. The indictment, which was made public on Thursday, stated that Jones "intentionally caused the death of .... unborn baby Jones by initiating a fight knowing she was five months pregnant." If convicted, Jones could face 20 years in prison.
Jones was arrested this week; released on $50,000 bond
Notably, Jones was arrested on Wednesday by Pleasant Grove Police. She was subsequently released on Thursday afternoon after posting $50,000 bond. Pleasant Grove police Lt. Danny Reid said in December that "the only true victim was the unborn baby." "It was the mother of the child who initiated and continued the fight which resulted in the death of her own unborn baby," Reid added.
This tragedy was 100% avoidable, says Chief Assistant District Attorney
"Foremost, it should be stated this is a truly tragic case resulting in the death of an unborn child. We feel sympathy for the families involved, including Ms. Jones, who lost her unborn child," Chief Assistant District Attorney Valerie Hicks Powe said in a statement. Powe added, "The fact that this tragedy was 100 percent avoidable makes this case even more disheartening."
Powe clarifies new abortion bill 'played no role' in matter
Powe added, "Our office is in the process of evaluating this case and hasn't yet made a determination about whether to prosecute it as manslaughter, reduce it to a lesser charge or not to prosecute it." Powe clarified the case "predates the passage of the legislation and we must point out the new law played no role in the consideration of the grand jury."
Back in May, Alabama Governor had signed an anti-abortion bill
To recall, in May, Alabama Governor had signed a bill banning abortion in almost every circumstance, including rape and incest, permitting it only when the pregnant person's life is in danger. Alabama is among 38 states that recognize fetuses as potential victims in homicide laws.
'What 2019 looks like for a pregnant woman of color'
Yellowhammer Fund- an Alabama-based abortion group- tweeted, "Marshae Jones was indicted for manslaughter for losing a pregnancy." The tweet added, "Her shooter remains free. We're going to get Marshae out of jail and assist with her legal representation." Naral Pro-Choice America President Ilyse Hogue tweeted, "This what 2019 looks like for a pregnant woman of color without means in a red state."
Marshae has been through a lot after losing baby: Grandmother
Meanwhile, Jones' family is still coping. Her grandmother, Patrice Jones, told AL.com, "Marshae's been through a lot after she lost the baby. We had the baby cremated and her house burned." The baby would have been Patrice Jones' eighth great-grandchild. They'd named her Marlaysia Jones.