Mohamed Abduallahi, a US dual national elected as Somali President
Mohamed Abduallahi, a US dual national elected as Somali President
Feb 10, 2017, 07:00 am
2 min read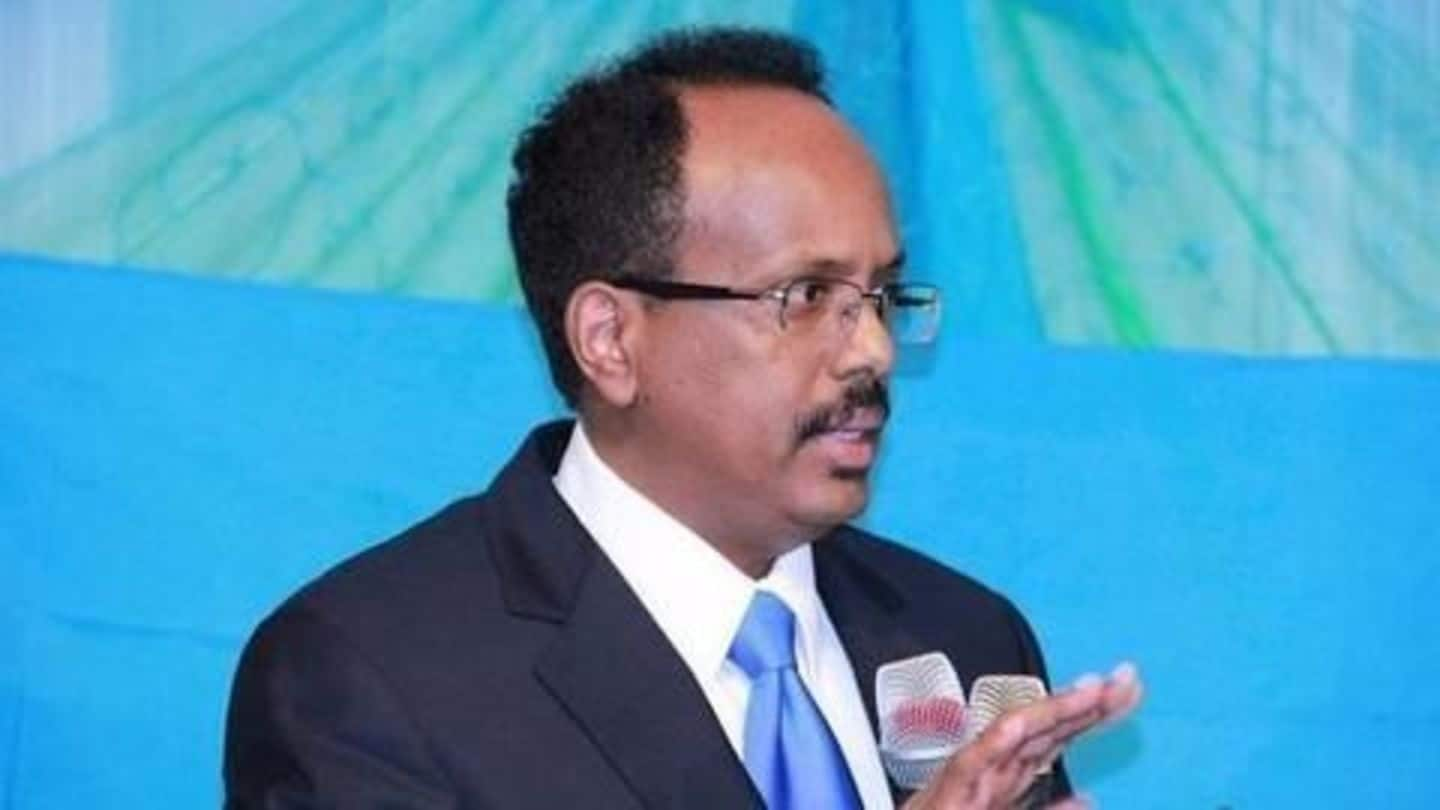 Mohamed Abdullahi Mohamed, a former prime minister and a Somali-US citizen won Somalia's long-postponed presidential election. The voting by the Somali lawmakers took place in a heavily fortified airport complex in the capital city of Mogadishu. Hassan Sheikh Mohamud, the incumbent president, conceded defeat and congratulated Abdullahi saying, "History was made. We have taken this path to democracy."
Somalia, the state of affairs
The present country of Somalia was created in 1960, from a former British protectorate and an Italian colony. Somalia has not had a one-person one-vote democratic poll since 1969. Then there was a coup, long years of dictatorship, followed by civil conflict involving clan militias and Islamist extremists. The African country remained unstable since 1991, when the military regime of Siad Barre was overthrown.
2017 presidential voting process
The voting process for electing the new president is the same as 2012 presidential election where there is no direct voting from citizens. Instead, in a complicated indirect election, legislators, chosen by Somali clan leaders, cast their votes. Thus, around 14,000 elders and regional figures choose the 275 members of parliament and 54 senators, who in turn elect the president.
Mohamed Abdullahi Farmajo obtained 184 votes as against Hassan Sheikh, the outgoing president who got 97 votes.
Mohamed Abdullahi 'Farmajo' - profile
Mohamed Abdullahi, better known as "Farmajo" (from the Italian for cheese, because of his love for it) grew up in Mogadishu. He lived in the US since 1985 when he was posted there with Somalia's Ministry of Foreign Affairs. Farmajo was PM of Somalia for 8 months before leaving the post in 2011. He also holds degrees from State University of New York, Buffalo.
Farmajo was granted asylum by the US out of fear for his safety, for speaking against Somali government. This means he would be free to travel to America, should the Trump's ban on 7 Muslim-majority countries (includes Somalia) be reinstated.
What are the challenges for new president?
The newly elected president faces the important challenge of achieving stability in a country that has not had proper functioning government for decades. Corruption is another big issue for him to tackle. Further, there is the threat of Islamist extremist group Al-Shabab which has a presence in the southern part of Somalia. It previously attacked the parliament, courts, and presidential palace.