Now, Australia allows citizens to put emojis on license plates
Now, Australia allows citizens to put emojis on license plates
Feb 20, 2019, 05:31 pm
2 min read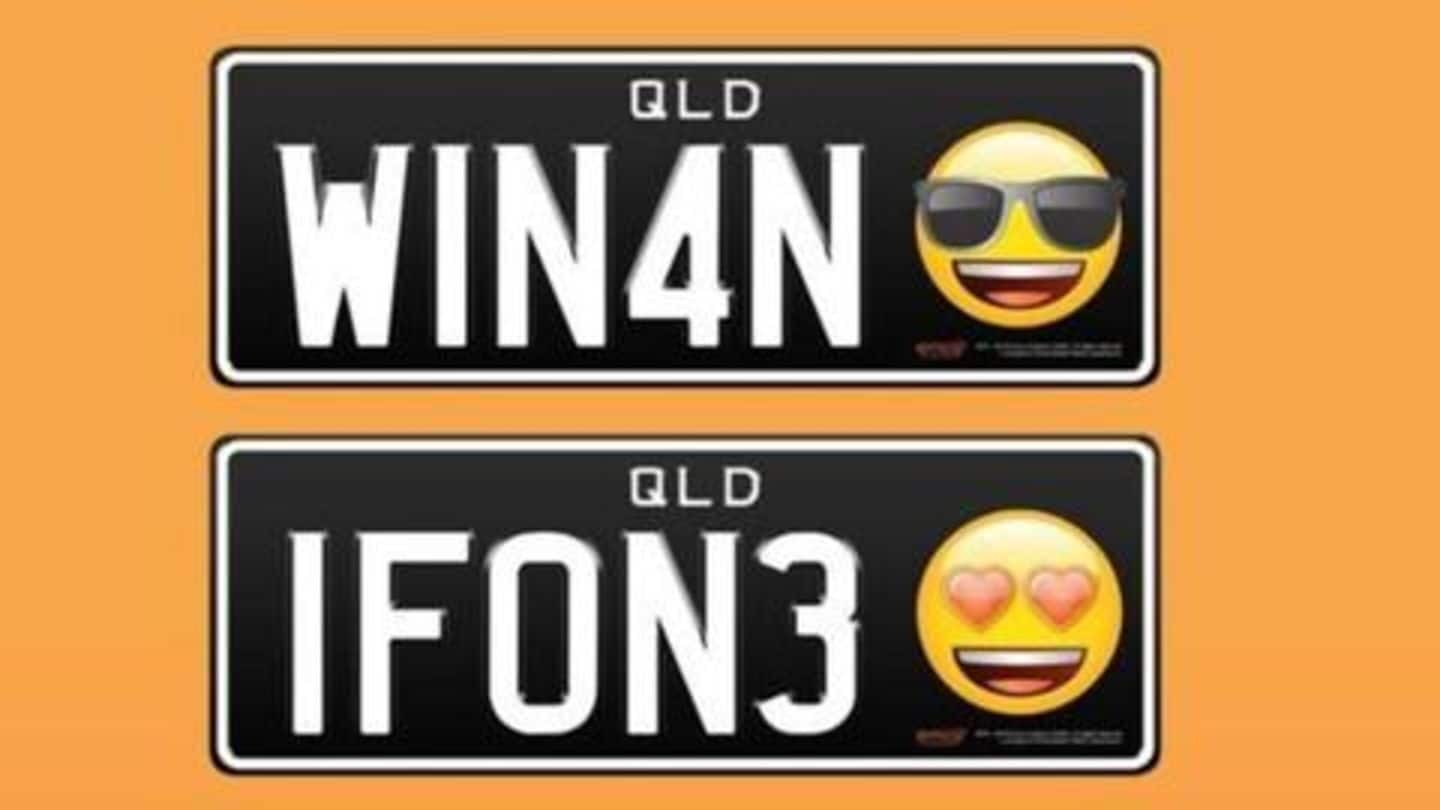 Emojis are the new cool these days, be it over text messages, social media websites or movies. So much so that citizens in the Queensland state of Australia can now put emojis on the license plates of their cars from March 1. The move was announced recently by state-owned Personalized Plates Queensland, an organization providing custom-made personalized license plates to citizens. Here's more.
Royal Automobile Club of Queensland has no issues with scheme
The Royal Automobile Club of Queensland (RACQ), which provides road assistance and insurance, among other services to the citizens, announced it has no issue with the new scheme. RACQ spokeswoman told media, "For quite some time we've seen that you can support your favorite team or your favorite town with a symbol on your number plate. And using an emoji is no different."
Only five emojis can be used on the number plates
However, only five emojis are allowed to be used. Those include the laughing out loud, the winking smile, the cool sunglasses, the heart eyes, and the normal smiling face. Further, they won't be put in your registration papers of the car and are only to be used for decorative purpose. Therefore, the personalized plate numbers will still need three letters and two numbers.
One has to pay somewhere between Rs. 10,000-36,000 for emojis
Also, the new emoji personalized license plates are not cheap. One has to pay somewhere between $150 to $500 (Rs. 10,000 to Rs. 36,000) for the service. Due to this, some people feel state authorities are trying another way to fill their pockets.
Many netizens liked the idea; others found it ridiculous
The news reached the netizens, who, however, seemed divided over it. There were many who loved the idea and couldn't wait to show off their new personalized number plates. But there were some who found the idea idiotic as one wrote, "I want this to happen so I can have a laugh at people's number plates on the way to work."
230 new emojis to land on your phones in March
Meanwhile, the Unicode Consortium, the supreme body managing emojis worldwide, recently announced that it will be releasing 230 new emojis in March. These emojis will bring new characters in different categories, such as butter, garlic, onion in food and skunk, sloth, otter in animals. Further, we will have an emoji for period, and also for expressing disability such as a man/woman on a wheelchair.