Russia shells Kharkiv as talks with Ukraine make no headway
Russia shells Kharkiv as talks with Ukraine make no headway
Written by
Siddhant Pandey
Mar 01, 2022, 10:49 am
3 min read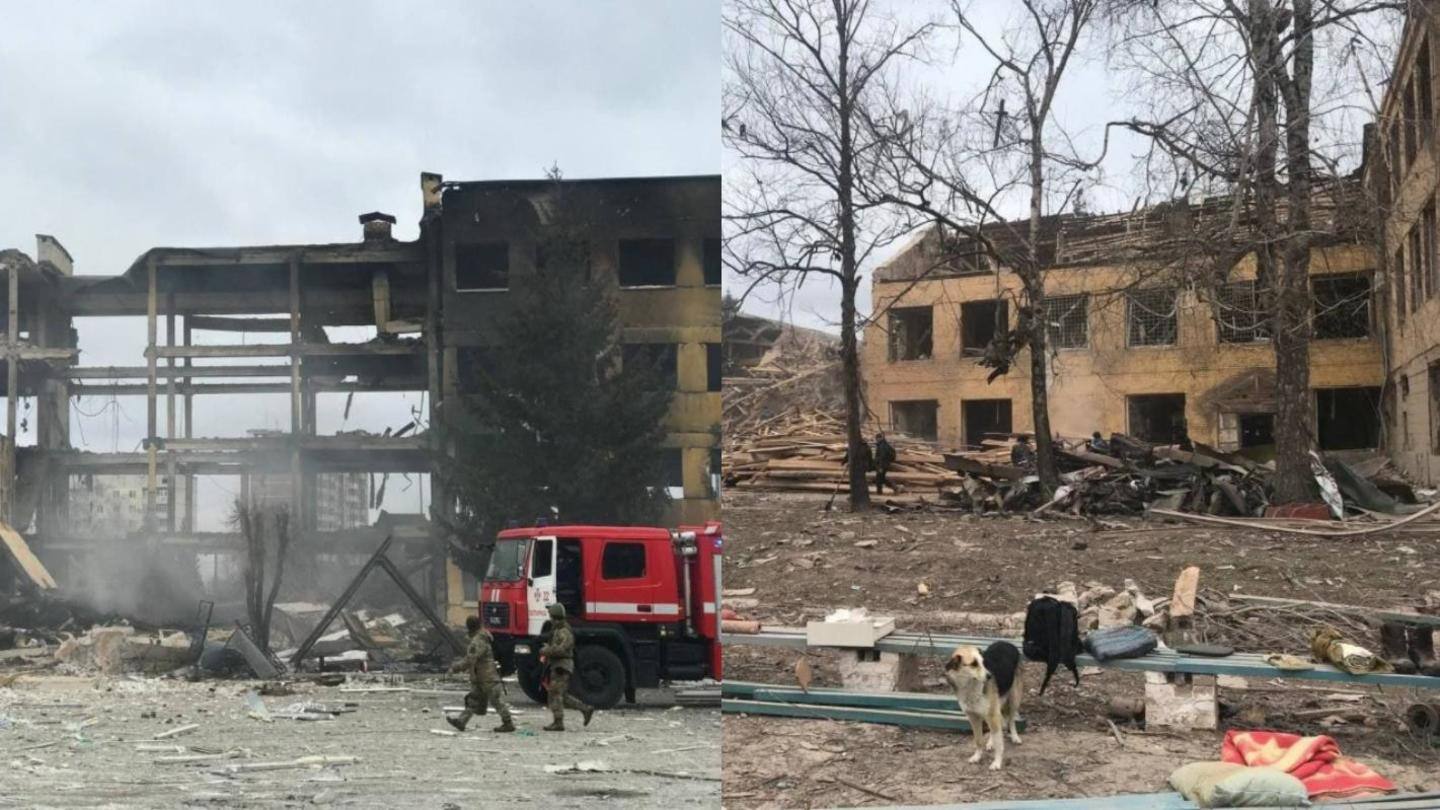 Even as Moscow and Kyiv held talks of a ceasefire, Russian forces shelled Kharkiv, Ukraine's second-largest city in terms of population. Reportedly, at least 11 civilians were killed in the shelling. Russia has repeatedly denied that it has targeted civilians. Meanwhile, 70 Ukrainian soldiers were reportedly killed in a Russian artillery attack at a military base in Okhtyrka—a city between Kyiv and Kharkiv.
Hundreds killed; refugees flee Ukraine
According to Ukraine, more than 350 civilians, including 14 children, have been killed since the Russian invasion began last Thursday. Over half a million people have also left the country to run from the war. Ukrainian officials say Russia continues to bomb residential areas. Although Russia has seized several Ukrainian cities, western defense officials say major cities remain in Kyiv's control.
Russia making progress in Ukraine
Russia claimed it has "gained air superiority over the entire territory of Ukraine." Although the Russian invasion has not advanced as quickly as anticipated, security analysts say it is still making progress. "Only in video games do you conquer a country in two days," Olivier Kempf, a security analyst at the Foundation for Strategic Research think tank, told Agence France-Presse.
Russia-Ukraine agree to continue talks
Delegations from Russia and Ukraine held peace talks near the Ukraine-Belarus border on Monday. However, the talks are said to have made no progress barring an agreement to continue discussing peace. Russia's demands reportedly include the demilitarization of Ukraine and recognition of its sovereignty over Crimea. Meanwhile, Ukrainian President Volodymyr Zelenskyy has called upon world leaders to ban Russian planes and ships.
UNGA calls out 'unproved, unjustified' assault
World leaders have reacted strongly against Russia's actions in Ukraine. "The fighting in Ukraine must stop. Enough is enough," United Nations Secretary-General Antonio Guterres said in the UN General Assembly hall on Monday. The UNGA debate called for an end to the "unprovoked" and "unjustified" assault. Separately, Russia also faces western economic sanctions, along with diplomatic, cultural, and sporting backlash.
Pressure mounts on Russia
The United States and allies have sought to ban Russia from SWIFT, a secure global messaging network. The US on Monday also imposed fresh sanctions targeting Russia's central bank and other sources of wealth. The sanctions are expected to deliver a crushing blow to Russia's economy, evident as the Russian ruble fell to a record low against the dollar.
India continues evacuation efforts under 'Operation Ganga'
Last week, India said 20,000 of its nationals remain stuck in Ukraine. India has urged them to proceed to move towards the country's western borders (Russia is invading from the east). They are being evacuated from neighboring countries once they reach the Ukrainian border. The eighth flight under the 'Operation Ganga' carrying 216 Indians reached Delhi from Budapest on Tuesday morning.