Russia Probe: Prosecutors to interview Steve Bannon; no grand-jury testifying
Russia Probe: Prosecutors to interview Steve Bannon; no grand-jury testifying
Written by
Ramya Patelkhana
Jan 18, 2018, 05:03 pm
3 min read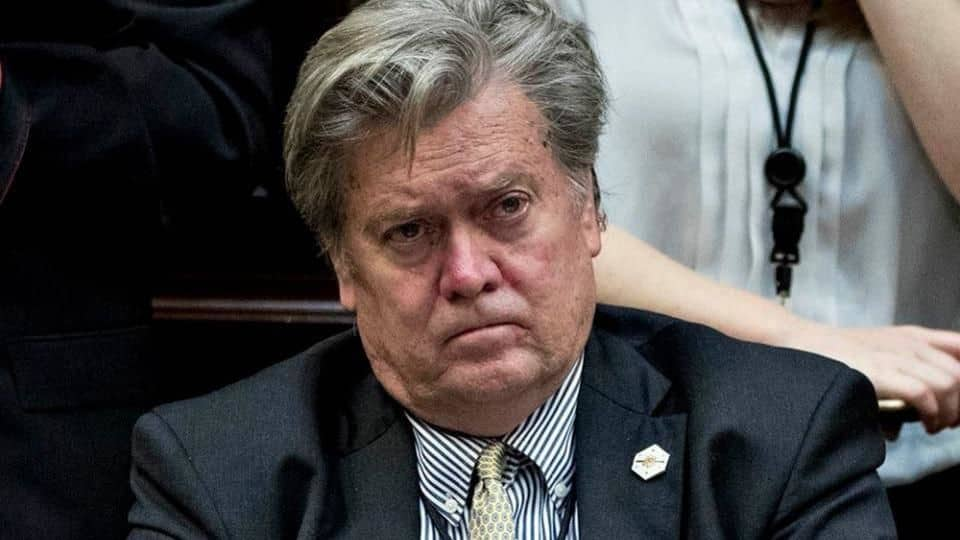 After being subpoenaed to testify before the grand jury, former Trump aide Steve Bannon has instead agreed to be interviewed by Special Counsel Robert Mueller's team as part of the investigation into Russia's alleged interference in 2016 US Presidential Election. Trump's former Chief Strategist is expected to cooperate with prosecutors. He was subpoenaed after refusing to cooperate during House Intelligence Committee's questioning. Here's more.
Bannon to be permitted to give an interview
The former White House Chief Strategist, Steve Bannon, reportedly agreed to give a voluntary interview to Mueller's team instead of testifying before a grand jury. He is also prepared to cooperate and "talk openly" to the investigators, according to sources. Special counsel Robert Mueller is investigating the Donald Trump campaign's possible links to Russia during the 2016 US Presidential Election.
When will the interview take place?
While sources say that Bannon would be allowed to give an interview, they did not reveal when it will take place. Another source, however, said the session would be conducted before January-end. Also, they didn't clarify whether the subpoena against Bannon would be quashed.
Bannon's comments in a book criticizing Trump
Steve Bannon would answer all questions from prosecutors when he goes to special counselor Mueller, said Bannon's attorney. His executive privilege wouldn't apply, say sources. Bannon's agreement with Mueller comes after the former called a June'16 meeting between Trump's presidential campaign members and a Russian lawyer "treasonous" and "unpatriotic" in Michael Wolff's "Fire and Fury: Inside the Trump White House" book that criticized Trump.
Bannon downplays his remarks as hyperbole
Bannon, who claimed the Jun'16 meeting on "compromising information" about Democratic presidential nominee Hillary Clinton was "treasonous", had downplayed his comments published in the book while testifying before the House Intelligence Committee. He said it was "hyperbole" that he described it as "treasonous" and "unpatriotic".
Mueller's team wants Bannon to be truthful about "Jun'16 meeting"
One of the reasons behind why Mueller issued the subpoena against Bannon could be because he later changed his story about the Jun'16 meeting, retracting his previous comments. He issued a statement regarding the comments attributed to him in the book, calling it an "inaccurate reporting". However, Mueller now wants to give Bannon a chance to be truthful, said sources.
White House instructed Bannon not to answer questions: Committee member
Meanwhile, California Representative and Ranking Democratic on House Intelligence Committee, Adam Schiff, said the White House asked Bannon not to answer questions about his White House tenure and the presidential transition. Bannon spent ten hours with the Committee as part of its Russia investigation but refused to answer questions. Bannon's attorney reportedly relayed questions in real-time to the White House during the session.
Committee's subpoena of Bannon stands: Mike Conaway
After the questioning by House Intelligence Committee, Republican Party member and Representative for Texas, Mike Conaway, said that the panel is not yet done questioning Bannon. The Conaway-led panel still requires him to answer questions. Conaway added the Committee's subpoena against him still stands.