Ola's Bhavish Aggarwal joins Padukone, Kohli, Nadella in TIME 100
Ola's Bhavish Aggarwal joins Padukone, Kohli, Nadella in TIME 100
Apr 20, 2018, 12:35 pm
3 min read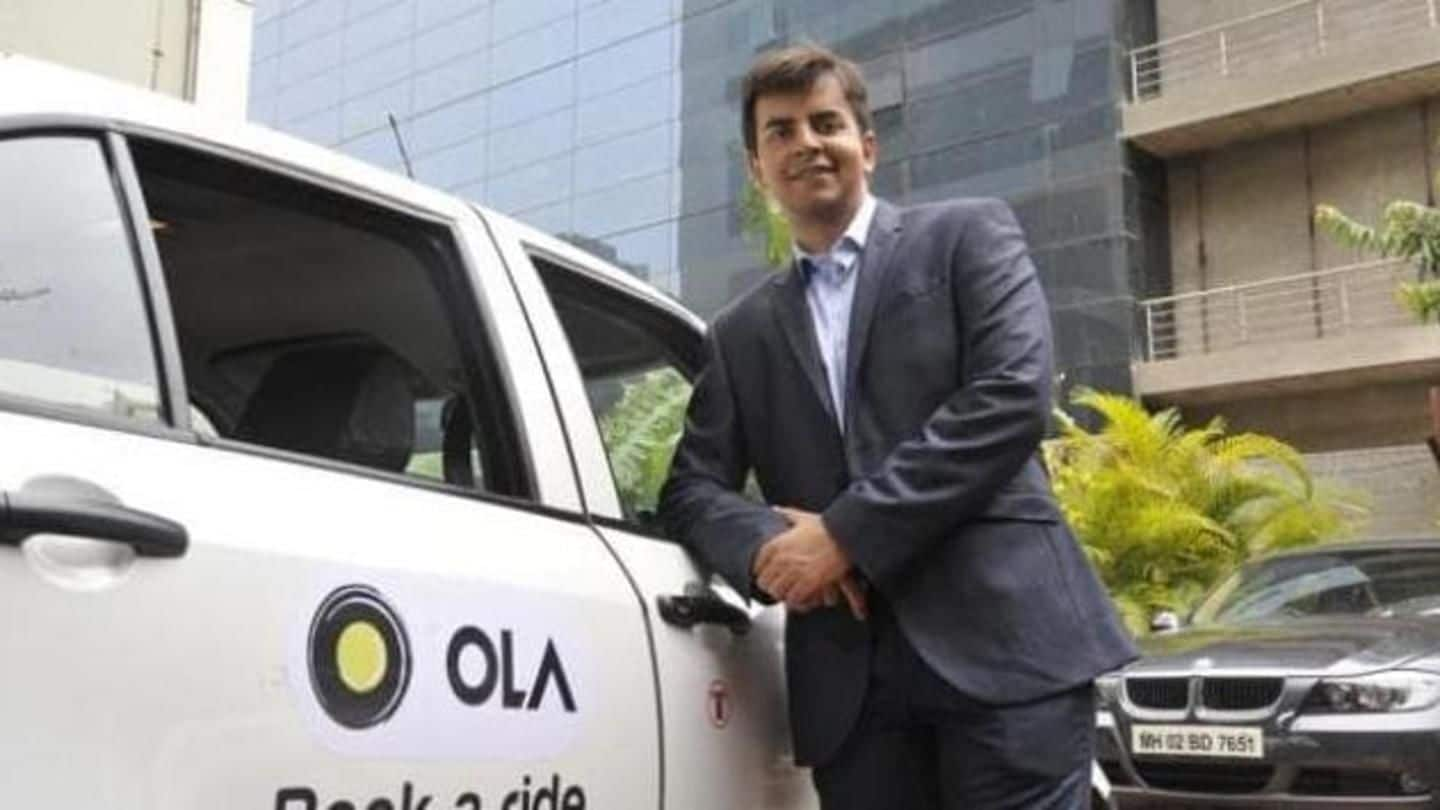 A Bollywood star, an Indian cricketer, and an Indian-origin tech giant CEO feature in this year's TIME 100 list- an "annual list of the world's most influential people...whose time, in our estimation, is now." But impressively joining Deepika Padukone, Virat Kohli and Satya Nadella is the 32-year-old co-founder of steeply growing Ola Cabs. That's another feather in the cap for Bhavish Aggarwal.
Flipkart's Sachin Bansal writes Aggarwal's profile for TIME
In his profile of Aggarwal, Flipkart Chairman Sachin Bansal eulogized the "vision, passion and determination" of the Ludhiana boy with a "polite, soft-spoken demeanor (that) is impossible to forget." "After all, he co-founded Ola, one of the world's largest ride-sharing companies, scaled it to more than 100 Indian cities, empowered millions of driver-partners and commuters, and is a flag-bearer for India's consumer-tech ecosystem."
Let's not forget his struggles too, Bansal writes
"In counting his laurels, it's easy to forget (Aggarwal's) struggles," writes Bansal, recounting how he bootstrapped Ola, braved regulatory hurdles and fought off foreign competitors. "This time, the wishes of a billion Indians, mine included, are riding in his cab."
'Padukone's here to represent not just India, but the world'
Padukone's profile was written by her 'Return of Xander Cage' co-star Vin Diesel, who termed her "the best Earth has to offer." He recalled how he never gave up despite knowing "her schedule didn't work for that movie...She was the first role we cast." "Deepika took committed to a whole other level...She's an actor's actor, dedicated to the craft."
'Criticism during WI series motivated Kohli, he's never looked back'
Writing for Kohli, Sachin Tendulkar reminisced about the first time "I watched this young, passionate player lead India": at the 2008 U-19 World Cup. "Today Virat Kohli is a household name and a cricket champion," and "his hunger for runs and consistency" has "become the hallmark of his game." "I am confident he will continue to bring pride and glory to India through cricket."
'Nadella took Microsoft's market value up by 130% in four-years'
For Nadella, TIME roped in former managing editor Walter Isaacson, who said Nadella used the principles he had got from cricket, where "melding stars into a cohesive and harmonic team" is important, to expand work at Microsoft. The fact that "his child was born with brain damage and his life depended on linked machines running Microsoft systems" motivated him to "mak(e) products that work reliably."
The youngest ever TIME 100 list
This year's TIME 100 includes actors Nicole Kidman and Gal Gadot, London Mayor Sadiq Khan, Canadian PM Justin Trudeau and NKorean leader Kim Jong-Un. The profile for Prince Harry's fiance Meghan Markle, also on the list, was written by Priyanka Chopra, who lauded her "ever-smiling, strong free spirit." This time, a record 45 people under 40 made it, including 14-year-old actor Millie Bobby Brown.